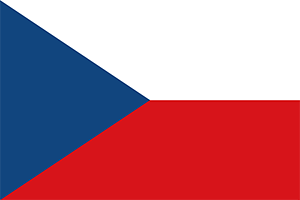 Do I Need Vaccines for Czechia?
Do I Need a Visa for Czechia?
What Is the Climate Like in Czechia?
How Safe Is Czechia?
History in Czechia
What Should I Take to Czechia?
U.S. Embassy in Czechia
The Czech Republic (now known as Czechia), has a rich history as an always growing and changing nation. This long history, rich in culture and stories is seen throughout the country, even today.
The capital city is Prague with other major cities including Ostrava and Kladno.
Do I Need Vaccines for Czechia?
Yes, some vaccines are recommended or required for Czechia. The CDC and WHO recommend the following vaccines for Czechia: hepatitis A, hepatitis B, rabies, and influenza.
---
See our vaccinations page to learn more about these infections and vaccines. Ready to protect yourself? Book your travel health appointment today by calling or schedule online now.
Customer Reviews
Passport Health –

Travel Vaccines for Czechia
Overall rating:

5

stars –

4

reviews
"

Vaccinations for Travel to China and Tibet

"

"I just completed my second visit to Passport Health in Greenville. First was for a trip to India in early 2013. This one for the Czech Republic. I was extremely satisfied with the help and assistance that I received. Sonia was very professional, courteous and informative. I could not have been more satisfied or thankful for the assistance. I have already passed the recommendation on to my colleagues."
"

Excellent service and support

"

"In preparation for an upcoming trip to India I visited the Lakewood office to obtain the appropriate vaccinations. The representative was EXTREMELY helpful, walked through the packet of the Czech Republic information that was assembled to me. Was very thorough in describing all diseases and vaccinations for the area and was very friendly. After the shots was very attentive to ensure no side effects. I was very impressed and would gladly recommend to anyone traveling abroad."
"

Wonderful Staff

"

"I have a business trip in the Czech Republic so I needed vaccinations. The staff at the office I went to was very friendly, informative and answered every question I had. I would definitely recommend Passport Health and will use this office again if needed."
"

Love going to Passport ahealth

"

"My experience preparing for my trip to Czech Republic with Passport Health has been great. They are kind, professional, caring and relational. Thank you"
Do I Need a Visa for Czechia?
A passport that is valid for at least three months is required for entry into Czechia. You don't need a visa if your stay is under 90 days.
Sources: U.S. State Department and Embassy of Czechia
If you plan to stay longer to work or study, you will need to get a visa. You should apply for this visa at least 3-4 months before traveling.
For more information contact a Passport Health Passport and Visa specialist by calling 1-844-366-8472 or by filling out our online form.
What Is the Climate Like in Czechia?
The Czech Republic has a temperate climate with mild summers and cold winters. The winter months can fall below freezing. Summer temperatures are usually in the 70's. The autumn and spring in Czechia are mild. The rainy months range from April-August.
How Safe Is Czechia?
European governments are currently taking actions to prevent terrorist attacks in major cities. But, terrorism is a current threat in major European cities.
The Czech Republic has little crime. Avoid demonstrations and strikes, as they may turn violent. Pick-pocketing is the most common crime, especially in tourist areas such as Prague. Prague has a popular night scene. If you go out in Prague, be mindful of your drinks to avoid tainted alcohol.
History in Czechia
One of the most popular places to visit in the Czech Republic is Prague. The Old Town district is picturesque and has a quintessential feel of an old European city. The streets are covered in cobblestones with small shops and restaurants. The area features famous landmarks such as Charles Bridge and the Astronomical Clock.
Further up the hill of Old Town, is a still functioning monastery. Here the monks brew their own beer from the hops covering the hill. The monastery holds a library and a church that are pastel beauties. There is also the Petrin Lookout Tower that resembles the Eiffel Tower of Paris. Tourists can climb to the top to get a panoramic view of the city.
What Should I Take to Czechia?
Here are some essential items to consider for your trip to Czechia:
No matter what season you're planning to visit Czechia in, temperatures can range from day to day. Bring layers so you can be comfortable in a variety of temperatures.


The cities in Czechia are very walkable and walking is the best form of transportation. Make sure you bring shoes that are comfortable for walking.


American electronics will not fit the outlets in Czechia. Make sure you buy a 220v converter before traveling.
U.S. Embassy in Czechia
All Americans visiting Czechia should register online with the U.S. Department of State before departure. This will inform the office of your travel plans within the country and will allow them to reach out in the case of an emergency or evacuation.
Once in Czechia, the information for the U.S. Embassy is:
U.S. Embassy Prague
Tržiště 15
118 01 Praha 1 – Malá Strana
Czech Republic
Switchboard: (+420) 257 022 000
Ready to start your next journey? Call us at or book online now!