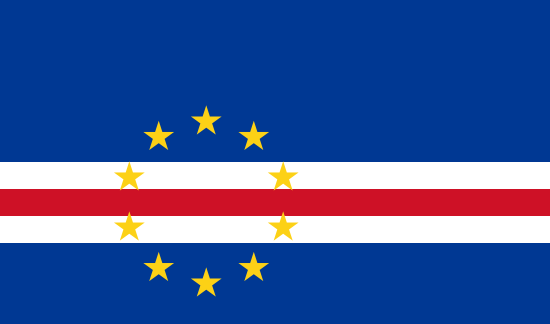 Travel Vaccines and Advice for Cape Verde (Cabo Verde)
Cape Verde (also known as Cabo Verde) is a nation of 10 main islands off the coast of West Africa. Colonized by the Portuguese, Cape Verde became a commercial center for trade.
The country is home to three volcanoes, with one of them still being active. With its many geographical features, some of the best hiking in Africa can be found in Cape Verde.
Do I Need Vaccines for Cape Verde?
Yes, some vaccines are recommended or required for Cape Verde. The CDC and WHO recommend the following vaccinations for Cape Verde: hepatitis A, hepatitis B, typhoid, cholera, yellow fever, rabies, meningitis, polio, measles, mumps and rubella (MMR), Tdap (tetanus, diphtheria and pertussis), chickenpox, shingles, pneumonia and influenza.
COVID-19 vaccination is recommended for travel to all regions, both foreign and domestic. Check with your local Passport Health clinic if immunization is offered in your area.
See the bullets below to learn more about some of these key immunizations:
See the tables below for more information:
Recommended Travel Vaccinations for Cape Verde

VACCINE
HOW DISEASE SPREADS
DETAILS

COVID-19
Airborne & Direct Contact
Recommended for all unvaccinated individuals who qualify for vaccination
Hepatitis A
Food & Water
Recommended for most travelers
Hepatitis B
Blood & Body Fluids
Accelerated schedule available
Typhoid
Food & Water
Shot lasts 2 years. Oral vaccine lasts 5 years, must be able to swallow pills. Oral doses must be kept in refrigerator.
Cholera
Food & Water
Recommended for travel to most regions.
Yellow Fever
Mosquito
Required if traveling from a country with risk of yellow fever transmission.
Rabies
Saliva of Infected Animals
Vaccine recommended for long-term travelers and those who may come in contact with animals.
Routine Vaccinations for Cape Verde

VACCINE
HOW DISEASE SPREADS
DETAILS

Measles Mumps Rubella (MMR)
Various Vectors
Given to anyone unvaccinated and/or born after 1957. One time adult booster recommended.
TDAP (Tetanus, Diphtheria & Pertussis)
Wounds & Airborne
Only one adult booster of pertussis required.
Chickenpox
Direct Contact & Airborne
Given to those unvaccinated that did not have chickenpox.
Shingles
Direct Contact
Vaccine can still be given if you have had shingles.
Pneumonia
Airborne
Two vaccines given separately. All 65+ or immunocompromised should receive both.
Influenza
Airborne
Vaccine components change annually.
Meningitis
Airborne & Direct Contact
Given to anyone unvaccinated or at an increased risk, especially students.
Polio
Food & Water
Considered a routine vaccination for most travel itineraries. Single adult booster recommended.
Mosquito-borne infections like dengue, malaria and chikungunya are present in Cape Verde. Travelers should bring mosquito repellents and netting. Antimalarial medication is also recommended.
Typhoid vaccination is highly recommended for travelers to Cape Verde. Individuals who visit friends or relatives or go to rural areas are at greater risk and should be immunized.
Hospitals may be found in Praia and Mindelo with smaller medical facilities also found in other islands. Bring your own medications and prescriptions, as many are in low supply in Cape Verde.
Stay safe abroad with Passport Health. Call or book online now and start traveling safely today!
Do I Need a Visa or Passport for Cape Verde?
U.S. citizens traveling to Cabo Verde no longer require a visa for entry if their stay is less than 30 days. A valid passport at the time of entry and at least one blank page in the passport is still required.
Sources: Embassy of Cape Verde and U.S. State Department
What is the Climate Like in Cape Verde?
Cape Verde has a tropical climate and is fairly consistent year-round. Temperature ranges from 78 degrees Fahrenheit to 86 degrees Fahrenheit.
There is low humidity in Cape Verde and strong winds occur between November and March. This creates large waves off the coasts. There are large amounts of sunshine, with little cloud cover. The warmest month to travel to Cape Verde is in August.
How Safe is Cape Verde?
Petty crime is common in Cape Verde in highly-populated areas such as markets and festivals. Look out for groups of children with no adult supervision. The majority of pickpockets are children.
Be careful when using hillside stairways at all times of the day, for these are common locations for assault. It is strongly advised not to use them.
While swimming or fishing in the waters around Cape Verde, watch out for strong tides and currents that can cause drowning.
Remember that local authorities are responsible for investigating and prosecuting crime.
Hiking in Cape Verde
Avoid mosquitoes and other bugs
Cape Verde is most known for its hiking trails, especially on the island of Santo Antao. The island has canyons and valleys with lush vegetation. The northern part of the island is the most popular among hikers and you can access it by ferry.
The hiking trails in northern Santo Antao feature a variety of different trails including coastal trails, trails of volcanic rock, cliffs, bluffs, cobblestone paths, terraces and small villages filled with colorful buildings. The two most popular hikes on the island are the Cova Crater and Coastal Track.
What Should I Pack for Cape Verde?
Here are some essential items to consider for your trip to Cape Verde:
Hats and sunscreen to protect against the consistent sun.
Shoes for hiking, if you plan to hike.
Mosquito repellent and clothing that covers bare skin to prevent mosquito bites and infections.
Your own prescriptions and medications as they may be hard to find in Cape Verde.
Anti-diarrhea medicine. Diarrhea can be common among travelers, it's always best to be prepared.
Modest clothing for visits to smaller towns or villages.
U.S. Embassy to Cape Verde
All Americans visiting Cape Verde should register online with the U.S. Department of State before departure. This will inform the office of your travel plans within the country and will allow them to reach out in the case of an emergency or evacuation.
Once in Cape Verde, the information for the U.S. Embassy is:
U.S. Embassy Praia
Rua Abilio Macedo 6
Praia, Cape Verde
Telephone: (238)-260-89-00
Fax: (238)-261-13-55
Visit the Embassy to Cape Verde website before departure to confirm correct contact details for the office.
Ready to start your next journey? Call us at or book online now!
Customer Reviews
Passport Health – Travel Vaccines for Cape Verde

Overall rating: 5 stars – 3 reviews

"

Excellent Service

"

"My wife and I visited for immunizations in preparation for a trip to Cape Verde. Our nurse was extremely informative and highly professional. She assisted us in choosing the immunizations that we would require for a safe trip and provided us with an excellent reference booklet customized for our itinerary. Overall, we were very pleased with our experience at Passport Health."

"

Well worth a visit

"

"No waiting…and I was very impressed with the booklet that had been prepared for me that details all the info I need for my upcoming trip to Cape Verde. The nurse was extremely knowledgeable and pleasant and the shots were painless!! All in all, a very helpful and pleasant experience."

"

A Great Help!

"

"My wife and I had a great evaluation of our shot records for our upcoming trip to Cape Verde. The staff was thorough and knowledgeable about what we needed, we got shots and were on our way! Great job ! ! !"

On This Page:
Do I Need Vaccines for Cape Verde?
Do I Need a Visa or Passport for Cape Verde?
What is the Climate Like in Cape Verde?
How Safe is Cape Verde?
Hiking in Cape Verde
What Should I Pack To Cape Verde?
U.S. Embassy to Cape Verde