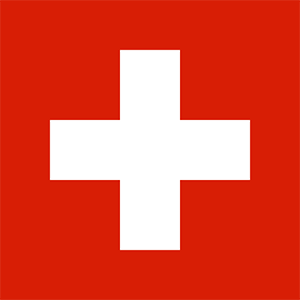 Travel Vaccines and Advice for Switzerland
Switzerland is located in western-Central Europe, bordering Italy, France, Germany, Austria, and Liechtenstein. The outdoorsy-types will be in awe over the Alpine mountains, vast valleys, clear lakes, and fruitful vineyards.
There's plenty of chances to go hiking, white-water rafting, skiing, or even ride in a hot-air balloon to appreciate this beauty. Inside the cities are gorgeous architecture, hip clubs, and delicious restaurants. Those looking to experience beautiful sights, whether they be rural or urban, will adore this land of four languages.
Do I Need Vaccines for Switzerland?
Yes, some vaccines are recommended or required for Switzerland. The CDC and WHO recommend the following vaccinations for Switzerland: hepatitis A, hepatitis B, tickborne encephalitis, meningitis, polio, measles, mumps and rubella (MMR), Tdap (tetanus, diphtheria and pertussis), chickenpox, shingles, pneumonia and influenza.
COVID-19 vaccination is recommended for travel to all regions, both foreign and domestic. Check with your local Passport Health clinic if immunization is offered in your area.
See the bullets below to learn more about some of these key immunizations:
See the tables below for more information:
Recommended Travel Vaccinations for Switzerland

VACCINE
HOW DISEASE SPREADS
DETAILS

COVID-19
Airborne & Direct Contact
Recommended for all unvaccinated individuals who qualify for vaccination
Hepatitis A
Food & Water
Recommended for most travelers
Hepatitis B
Blood & Body Fluids
Accelerated schedule available
Tickborne Encephalitis
Ticks & Unpasteurized Animal Products
Present throughout country, highest risk in Thurgau region.
Routine Vaccinations for Switzerland

VACCINE
HOW DISEASE SPREADS
DETAILS

Measles Mumps Rubella (MMR)
Various Vectors
Given to anyone unvaccinated and/or born after 1957. One time adult booster recommended.
TDAP (Tetanus, Diphtheria & Pertussis)
Wounds & Airborne
Only one adult booster of pertussis required.
Chickenpox
Direct Contact & Airborne
Given to those unvaccinated that did not have chickenpox.
Shingles
Direct Contact
Vaccine can still be given if you have had shingles.
Pneumonia
Airborne
Two vaccines given separately. All 65+ or immunocompromised should receive both.
Influenza
Airborne
Vaccine components change annually.
Meningitis
Airborne & Direct Contact
Given to anyone unvaccinated or at an increased risk, especially students.
Polio
Food & Water
Considered a routine vaccination for most travel itineraries. Single adult booster recommended.
See our vaccinations page to learn more about these infections and vaccines. Ready to protect yourself? Book your travel health appointment today by calling or schedule online now.
Do I Need a Visa or Passport for Switzerland?
Visas are not required for stays under 90 days. American travelers visiting Switzerland must have a passport that is valid for 90 days beyond their of departure.
Switzerland Entry Requirements

Do I Need A…
For My Trip to Switzerland?

Passport
Tourist Visa
Business Visa
Vaccinations
Sources: Embassy of Switzerland and U.S. State Department
Travelers must show funds for the duration of their stay, as well as a return airline ticket.
What Is the Climate Like in Switzerland?
Switzerland has a temperate climate, with distinct seasons. In summer, temperatures are warm, averaging around 70 to 80 degrees. In winter, temperatures range from 30 to 45 degrees. The weather can change fast, it's important to check the forecast before traveling.
Some popular tourist destinations in Switzerland include Zurich, Geneva, Lucerne, Interlaken, and Zermatt. Zurich, Geneva, and Lucerne have mild climates with warm summers and cold winters. In Interlaken, summer temperatures average around 70 to 80, while winter temperatures range from 30 to 45. In Zermatt, temperatures are colder due to its high elevation. Summer temperatures are around 50 to 60 degrees and winter temperatures dropping to 5 to 15.
If you're planning to visit Switzerland, it's a good idea to pack clothes for both warm and cold weather, as temperatures can vary. And don't forget to check the weather forecast before you go.
How Safe Is Switzerland?
Switzerland is a safe country, but travelers still need to be careful. Pickpocketing can happen in busy places, so keep an eye on your belongings.
Public transportation is mostly safe, but be careful during rush hour. Tourist areas can attract thieves, so be careful there too. If you're doing outdoor activities, follow safety rules and check the weather and trail conditions before you go. Be careful when using ATMs, especially at night or in a quiet place.
Be sure to respect local customs and laws, especially when it comes to drugs. Keep up to date on travel advisories and news about Switzerland. You can check the US Department of State for information before you travel.
Visiting Lucerne
Avoid an Embarrassing Stop
Lucerne is a city in Switzerland that has many fun things for tourists to do. You can walk around the Old Town and see the pretty buildings and shops. The Chapel Bridge is the most famous thing in Lucerne. It is a wooden bridge that is hundreds of years old.
Next to the bridge is a tower that used to be a prison, but now it's a museum. You can also take a boat ride on Lake Lucerne to see the beautiful mountains around it. The Swiss Transport Museum is a fun place to learn about different kinds of transportation, like trains and planes.
If you like to be outside, you can take a cogwheel train up Mount Pilatus to see the Alps and do some fun activities. The Lion Monument is a sad but important sculpture that honors Swiss soldiers who were killed during a war.
Lucerne has many things to see and do that make it a great place to visit.
What Should I Take to Switzerland?
Switzerland is a beautiful country to visit, and there are some things you should pack for your trip. The weather in Switzerland can change fast, bring clothes that you can layer like a jacket, sweater, and t-shirts. You might also want to bring rain gear like a raincoat. It's also important to have comfortable shoes, especially if you plan on hiking.
You'll need a travel adapter to charge your electronics, and a Swiss army knife can be useful for hiking and exploring. Don't forget to bring a camera or make sure your phone has a good camera to take pictures.
Protect your skin and eyes from the sun with sunscreen and sunglasses. Make sure to have some cash and credit cards with you, and keep important travel documents in a safe place. Check the weather before you go and research the activities you plan on doing to see if there are any other things you might need to pack.
U.S. Embassy to Switzerland
The U.S. Embassy in Switzerland provides different services to American citizens who are traveling or living in Switzerland. Some of the services include renewing or issuing passports and assistance in case of emergencies like medical emergencies or lost passports. The embassy can also give travel advisories and safety information for Americans who want to travel to Switzerland.
U.S. Embassy Bern
Sulgeneckstrasse 19
CH-3007 Bern, Switzerland
Tel: 031 357 70 11
You can check the embassy's website or contact them directly for the latest service information.
Ready to start your next journey? Call us at or book online now!
Customer Reviews
Passport Health – Travel Vaccines for Switzerland

Overall rating: 5 stars – 4 reviews

"

Very informative

"

"Lots of information to review. Great reminders on how to travel safe in Switzerland."

"

Great experience

"

"Overall great experience. I feel well informed prepared for my trip to Switzerland."

"

Most informative visit

"

"The staff is very knowledgeable about tropical vaccinations and potential health problems. They answered all of our questions, gave us clear instructions, and generally put us at ease regarding our upcoming trip to Switzerland."

"

Wonderful Experience

"

"I will be traveling to Switzerland and needed to be vaccinated. I have to admit it has been 20 years since I have gotten any vaccinations so I was expecting the worst. To my surprise it was painless and I didn't need as many as I had anticipated. I received a lot of helpful information about how to stay healthy in Switzerland and safe. Great experience, I would highly recommend Passport Health."

On This Page:
Do I Need Vaccines for Switzerland?
Do I Need a Visa or Passport for Switzerland?
What is the Climate Like in Switzerland?
How Safe is Switzerland?
Visiting Lucerne
What Should I Take to Switzerland?
U.S. Embassy to Switzerland