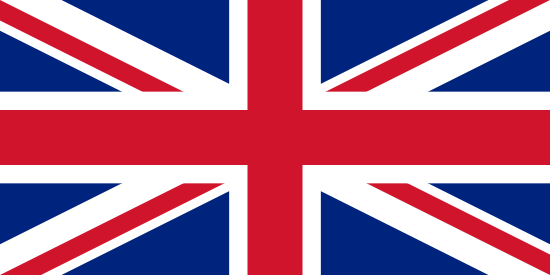 Travel Vaccines and Advice for the United Kingdom
People traveling to the United Kingdom will have a lot to see. England, Scotland, Wales, and Northern Ireland are some of the places to explore. Their activities will open the door to the history and culture of the United Kingdom.
England is filled with iconic landmarks for travelers to see. Scotland offers beautiful castles, hillsides, and wild animals. Wales has breathtaking landscapes from snow covered mountain peaks to an amazing coastline.
The United Kingdom is yours to discover. Whether you love nature, city life, or the history and culture, you'll find what you're looking for in the United Kingdom.
Do I Need Vaccines for the United Kingdom?
Yes, some vaccines are recommended or required for United Kingdom. The CDC and WHO recommend the following vaccinations for the United Kingdom: hepatitis A, hepatitis B, rabies, meningitis, polio, measles, mumps and rubella (MMR), Tdap (tetanus, diphtheria and pertussis), chickenpox, shingles, pneumonia and influenza.
COVID-19 vaccination is recommended for travel to all regions, both foreign and domestic. Check with your local Passport Health clinic if immunization is offered in your area.
See the bullets below to learn more about some of these key immunizations:
See the tables below for more information:
Recommended Travel Vaccinations for the United Kingdom

VACCINE
HOW DISEASE SPREADS
DETAILS

COVID-19
Airborne & Direct Contact
Recommended for all unvaccinated individuals who qualify for vaccination
Hepatitis A
Food & Water
Recommended for most travelers
Hepatitis B
Blood & Body Fluids
Accelerated schedule available
Rabies
Saliva of Infected Animals
Vaccine recommended for long-term travelers and those who may come in contact with animals.
Routine Vaccinations for the United Kingdom

VACCINE
HOW DISEASE SPREADS
DETAILS

Measles Mumps Rubella (MMR)
Various Vectors
Given to anyone unvaccinated and/or born after 1957. One time adult booster recommended.
TDAP (Tetanus, Diphtheria & Pertussis)
Wounds & Airborne
Only one adult booster of pertussis required.
Chickenpox
Direct Contact & Airborne
Given to those unvaccinated that did not have chickenpox.
Shingles
Direct Contact
Vaccine can still be given if you have had shingles.
Pneumonia
Airborne
Two vaccines given separately. All 65+ or immunocompromised should receive both.
Influenza
Airborne
Vaccine components change annually.
Meningitis
Airborne & Direct Contact
Given to anyone unvaccinated or at an increased risk, especially students.
Polio
Food & Water
Considered a routine vaccination for most travel itineraries. Single adult booster recommended.
As a developed country, the United Kingdom has few health risks. Follow the same precautions you would in the United States to healthy throughout your trip.
Visit our vaccinations page to learn more. Travel safely with Passport Health and schedule your appointment today by calling or book online now.
Do I Need a Passport or Visa for the United Kingdom?
A passport is required for entry to the United Kingdom. A visa is not needed for stays under six months. Passports must have at least six months' validity and one blank page for entry and exit stamps.
United Kingdom Entry Requirements

Do I Need A…
For My Trip to the United Kingdom?

Passport
Tourist Visa
Business Visa
Vaccinations
Sources: Embassy of the United Kingdom and U.S. State Department
Due to the United Kingdom leaving the European Union, entry and exit policy may change. Be sure to check this page to see if requirements have been updated.
What Is the Climate Like in the United Kingdom?
The climate in the United Kingdom is temperament with rainfall year round. Depending on the season, the temperature varies.
The winds come from the southwest and the mild and wet weather comes from the Atlantic Ocean. Eastern parts of the UK are generally drier as they are sheltered from the winds.
The currents from the Atlantic Ocean are warmed up by the Gulf Stream. Because this occurs, the winters are mild in the west where the winters are wet. Snowfall happens in the winter and early spring. The summer season is warmest in the southeast of England and coolest in the North.
Is It Safe to Travel to the United Kingdom?
Travelers should be aware of their surroundings in public places. It's important to listen to the rules of the authorities and pay attention to the media and other local sources. Authorities have increased in public places for safety reasons.
pick-pocketing and petty theft can happen in tourist areas. Take precautions to avoid losing important items.
Travelers should also be aware of the level of terrorist threat by the United Kingdom Security Service.
There have also been some terrorist threats in Northern Ireland. Religious violence and dissent republican activity have been going on. Security forces and banks have been targeted. Their annual parades are another potential threat to terrorist attacks during the seasons of April to August.
The Eagle and Child
Avoid an Embarrassing Stop
There are so many places to see while in the United Kingdom. If you're looking to relax and have a good drink at a place of history, The Eagle and Child is where you want to be. This pub is nicknamed the Bird and the Baby and is located at St. Giles Street in Oxford, England.
It is famous for the associating with the Inkling's Writers Group, which included J.R.R. Tolkien, C.S. Lewis and other authors, professors, and thinkers. It was here that some of these famous authors discussed the stories they were writing.
The pub has unique character that you won't find anywhere else. It shows off pictures and prints of famous books on the walls of their establishment. They have an eclectic variety of ales and great pub food that is served with British hospitality.
What Should I Take to the United Kingdom?
When you travel to the United Kingdom, there are a few things you should take with you on your trip.
Travelers' Diarrhea Kit — While it may not seem like it, this single item can be a lifesaver. Up to 70 percent of travelers will have this symptom, including travelers to developed countries.
Rain Gear — Because of the large amount of rainfall consider bringing some kind of rain gear. Whether it's an umbrella, poncho or waterproof jacket, you'll be happy you have it.
Pack for Health and Safety — You should pack what you know you'll need to stay healthy in the UK. Medications and supplies are just a few things you should think about taking with you. You might also need supplies to prevent illness or injury, and a first aid kit.
U.S. Embassy in the United Kingdom
The U.S. embassy in the United Kingdom offers help to American travelers in many ways. They can help with passports and visas, and also offer assistance if a traveler is in trouble. The embassy provides information on travel conditions, safety and security, and cultural events.
If you find yourself in need of help while traveling in the United Kingdom, there is a U.S. embassy in the capital city of London.
U.S. Embassy London
33 Nine Elms Lane
London, SW11 7US
United Kingdom
Telephone: +(44)(20) 7499-9000
Emergency After-Hours Telephone: +(44)(20) 7499-9000
Fax: +(44) (20) 7891-3845
If you need help or information, it's best to check the embassy's website or contact them directly.
Stay safe abroad with Passport Health. Call or book online now and start traveling safely today!
Customer Reviews
Passport Health – Travel Vaccines for the United Kingdom
Overall rating: 5 stars – 5 reviews
"

Very Informative

"

"My experience at Passport Health was convenient, informative and personalized. The RN was friendly, knowledge able and very relatable. She explained everything well, was able to answer all of my questions and offered many valuable tips for my travel to London."
"

Visit Overview

"

"The nurse was extremely helpful and knowledgeable regarding my upcoming trip to London, England. She shared valuable information as well as offered brilliant suggestions! She also displayed patience and understanding as we experienced problems with our debit card. I would definitely recommend her again! Outstanding job!!"
"

Service is Exceptional!

"

"The nurse was very so helpful when I came into Passport Health for my necessary shots, etc for my trip to the UK. She was very clear about all the options I had. No pressure was used for me to obtain my necessary shots. I am very grateful for all the services I received."
"

Thorough and Complete

"

"Passport Health in Colleyville was excellent, extremely thorough and complete. I'm going to the UK and wanted several vaccinations, some multiple times over several weeks. They have been very organized, always able to answer my questions and promptly setting up follow-up appointments. Thank you!"
"

Best clinic ever

"

"The nurse was so helpful and knowledgeable about what we needed for our upcoming trip to UK. She was so sweet and friendly and we were so happy that she could help us!"
On This Page:
Do I Need Vaccines for the United Kingdom?
Do I Need a Passport or Visa for the United Kingdom?
What Is the Climate Like in the United Kingdom?
Is It Safe to Travel to the United Kingdom?
The Eagle and Child
What Should I Take to the United Kingdom?
U.S. Embassy in the United Kingdom