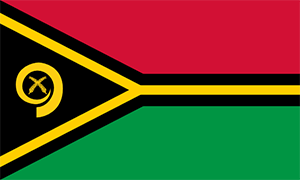 Travel Vaccines and Advice for Vanuatu
Vanuatu is a small country made up of almost 80 islands resting in the Southern Pacific Ocean. This archipelago is known for its unique island life, beaches and water-based adventures.
Port Vila is home to many exciting destinations, such as the National Museum of Vanuatu. There are also the nearby Rainbow Botanical Gardens. If tourists want to shop, head to downtown Port Vila to find the local, bustling market. One can even take a tour to Ekasup Cultural Village, or go swimming or jet skiing nearby.
Other popular destinations in Vanuatu include Mount Yasur, located on Tanna island. This active volcano erupts frequently. But, it also provides the soil for some of the best local coffee, include that of the Mount Yasur Coffee Collaroy.
If anyone is looking for a unique culture, Vanuatu is exactly what they are looking for.
Do I Need Vaccines for Vanuatu?
Yes, some vaccines are recommended or required for Vanuatu. The CDC and WHO recommend the following vaccinations for Vanuatu: hepatitis A, hepatitis B, typhoid, meningitis, polio, measles, mumps and rubella (MMR), Tdap (tetanus, diphtheria and pertussis), chickenpox, shingles, pneumonia and influenza.
COVID-19 vaccination is recommended for travel to all regions, both foreign and domestic. Check with your local Passport Health clinic if immunization is offered in your area.
See the bullets below to learn more about some of these key immunizations:
See the tables below for more information:
Recommended Travel Vaccinations for Vanuatu

VACCINE
HOW DISEASE SPREADS
DETAILS

COVID-19
Airborne & Direct Contact
Recommended for all unvaccinated individuals who qualify for vaccination
Hepatitis A
Food & Water
Recommended for most travelers
Hepatitis B
Blood & Body Fluids
Accelerated schedule available
Typhoid
Food & Water
Shot lasts 2 years. Oral vaccine lasts 5 years, must be able to swallow pills. Oral doses must be kept in refrigerator.
Routine Vaccinations for Vanuatu

VACCINE
HOW DISEASE SPREADS
DETAILS

Measles Mumps Rubella (MMR)
Various Vectors
Given to anyone unvaccinated and/or born after 1957. One time adult booster recommended.
TDAP (Tetanus, Diphtheria & Pertussis)
Wounds & Airborne
Only one adult booster of pertussis required.
Chickenpox
Direct Contact & Airborne
Given to those unvaccinated that did not have chickenpox.
Shingles
Direct Contact
Vaccine can still be given if you have had shingles.
Pneumonia
Airborne
Two vaccines given separately. All 65+ or immunocompromised should receive both.
Influenza
Airborne
Vaccine components change annually.
Meningitis
Airborne & Direct Contact
Given to anyone unvaccinated or at an increased risk, especially students.
Polio
Food & Water
Considered a routine vaccination for most travel itineraries. Single adult booster recommended.
Malaria and dengue are present on Vanuatu. Take precautions including using insect repellent and netting. Antimalarials are recommended for travelers to the island.
See our vaccinations page to learn more about these infections and vaccines. Ready to protect yourself? Book your travel health appointment today by calling or schedule online now.
Do I Need a Visa For Vanuatu?
You will not need a visa if you visit the country as a tourist and plan to stay up to 30 days.
Vanuatu Entry Requirements

Do I Need A…
For My Trip to Vanuatu?

Passport
Tourist Visa
Business Visa
Vaccinations
Sources: Embassy of Vanuatu and U.S. State Department
What Is The Climate Like In Vanuatu?
Vanuatu has a tropical climate year round with temperatures in the 70's and 80's. The country has a long rainy season, with high levels of precipitation every month. The average rainfall is at about 93 inches a year, but can reach as high as 160 inches in the northern islands.
Vanuatu has the highest national disaster risk. This is because the islands experience heavy rainfall, cyclones, earthquakes and volcanic eruptions.
How Safe Is Vanuatu?
Serious crime is uncommon on Vanuatu. But, pick-pocketing theft and other petty crime does occur. Stay alert and try not to expose yourself to danger. Do not travel alone at night and avoid traveling alone in general.
Credit card skimming and ATM fraud are common. Take precautions and consider bringing cash with you.
Women should also traveling alone at night, or in isolated areas. While civil disorder is also rare, you should avoid protests and public demonstrations.
Keeping Afloat While In Vanuatu
Avoid an Embarrassing Stop
Since much Vanuatu is a chain of islands, water sports and activities are common. Whether it's swimming, diving or snorkeling, Vanuatu is the perfect place if you want to try something new.
But, these extreme marine sports are as much dangerous as they are fun. Many activities, such as diving or snorkeling, can put you right among oceanic animals. It is best to avoid these creatures if you can.
It may seem fun to dive into these types of adventures, but a single mistake can wash out your entire vacation.
What Should I Pack for Vanuatu?
Vanuatu is a small, but fun, destination. Make sure you have everything you need to enjoy it.
Sunscreen – Vanuatu enjoys a tropical climate, the sun is often bright and burning. Be sure to use sunscreen, to avoid painful sunburns on your trip.
Insect Repellent – Vanuatu has mosquitoes and some mosquito-borne infections. Make sure you're protected by applying repellent regularly.
Underwater Camera – Since many of the best sights to see are in the ocean make sure you can capture them. Bring an underwater camera to ensure that you record those beautiful memories.
U.S. Embassy in Vanuatu
All Americans visiting Vanuatu should register online with the U.S. Department of State before departure. This will inform the office of your travel plans within the country and will allow them to reach out in the case of an emergency or evacuation.
There is no embassy in Vanuatu, but the embassy in Papua New Guinea serves the area:
U.S. Embassy Port Moresby
Douglas Street, (adjacent to the Bank of Papua New Guinea)
Port Moresby, NCD, 121
Papua New Guinea
Telephone: +(675) 308-2100
Emergency After-Hours Telephone: +(675) 7200-9439
Fax: +(675) 321-1593
Ready to start your next journey? Call us at or book online now!
Customer Reviews
Passport Health – Travel Vaccines for Vanuatu

Overall rating: 5 stars – 3 reviews

"

Great Visit!

"

"The nurse assisted my family with vaccines for a trip to Vanuatu and we found him to be very informative and helpful. We could not have asked for better service. Thank you!"

"

Best Clinic ever

"

"The nurse advised me as to what vaccinations I might need for my trip to Vanuatu. I got everything done in one visit! She gave me a booklet with all the information I need and told me to call or stop by if I have any questions. when I called to make my appointment they got me right in. This was a wonderful experience."

"

Excellent Experience!!

"

"I'm traveling to Vanuatu for a month and needed some information on health concerns as well as vaccinations (the first time I have needed vaccinations to travel). I decided on Passport Health for my travel clinic based on good reviews – and clearly, I chose correctly!! I had SUCH a great experience working with Corey. I did not have to wait when I got there, Corey was extremely professional, gave me important information about traveling in India, explained each potential vaccination in full (and had clearly researched where I was traveling IN India to make sure he was giving me accurate information), and I was out before a full hour had passed for the appointment (including 4 vaccinations, paperwork, information/consultation session, and questions) – and I truly feel like I'm ready for India. I felt extremely comfortable asking any questions or voicing any concerns. I have already called to recommend this clinic to two people and I left the appointment less than an hour ago! Highly recommend Passport Health!! Thank you!"

On This Page:
Do I Need Vaccines For Vanuatu?
Do I Need a Visa For Vanuatu?
What Is The Climate Like In Vanuatu?
How Safe Is Vanuatu?
Keeping Afloat While In Vanuatu
What Should I Pack for Vanuatu?
U.S. Embassy in Vanuatu