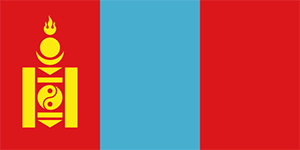 Travel Vaccines and Advice for Mongolia
Mongolia is known for its natural beauty, from the tall mountains, blue lakes, and huge steppes. Travelers can go hiking, horseback riding, or camping and see wonders.
Mongolians are also known for being hospitable. It can be easier to find people to talk with or offer you help if you need it. But, despite the beauty of the rural areas, the cities are truly modern.
There is much to see and do in the former home of the Mongolian Empire.
Do I Need Vaccines for Mongolia?
Yes, some vaccines are recommended or required for Mongolia. The CDC and WHO recommend the following vaccinations for Mongolia: hepatitis A, hepatitis B, typhoid, rabies, tickborne encephalitis, meningitis, polio, measles, mumps and rubella (MMR), Tdap (tetanus, diphtheria and pertussis), chickenpox, shingles, pneumonia and influenza.
COVID-19 vaccination is recommended for travel to all regions, both foreign and domestic. Check with your local Passport Health clinic if immunization is offered in your area.
See the bullets below to learn more about some of these key immunizations:
See the tables below for more information:
Recommended Travel Vaccinations for Mongolia

VACCINE
HOW DISEASE SPREADS
DETAILS

COVID-19
Airborne & Direct Contact
Recommended for all unvaccinated individuals who qualify for vaccination
Hepatitis A
Food & Water
Recommended for most travelers
Hepatitis B
Blood & Body Fluids
Accelerated schedule available
Typhoid
Food & Water
Shot lasts 2 years. Oral vaccine lasts 5 years, must be able to swallow pills. Oral doses must be kept in refrigerator.
Rabies
Saliva of Infected Animals
High risk country. Vaccine recommended for long-term travelers and those who may come in contact with animals.
Tickborne Encephalitis
Ticks & Unpasteurized Animal Products
Main risk area is in northern regions of the country.
Routine Vaccinations for Mongolia

VACCINE
HOW DISEASE SPREADS
DETAILS

Measles Mumps Rubella (MMR)
Various Vectors
Given to anyone unvaccinated and/or born after 1957. One time adult booster recommended.
TDAP (Tetanus, Diphtheria & Pertussis)
Wounds & Airborne
Only one adult booster of pertussis required.
Chickenpox
Direct Contact & Airborne
Given to those unvaccinated that did not have chickenpox.
Shingles
Direct Contact
Vaccine can still be given if you have had shingles.
Pneumonia
Airborne
Two vaccines given separately. All 65+ or immunocompromised should receive both.
Influenza
Airborne
Vaccine components change annually.
Meningitis
Airborne & Direct Contact
Given to anyone unvaccinated or at an increased risk, especially students.
Polio
Food & Water
Considered a routine vaccination for most travel itineraries. Single adult booster recommended.
If you plan to interact with animals, consider receiving a rabies vaccine. Healthcare is limited in Mongolia and a rabies vaccine can help avoid a serious health threat.
See our vaccinations page to learn more about these infections and vaccines. Ready to protect yourself? Book your travel health appointment today by calling or schedule online now.
Do I Need a Visa for Mongolia?
A visa is not required to enter Mongolia. Passports must have at least six months validity at entry.
Mongolia Entry Requirements

Do I Need A…
For My Trip to Mongolia?

Passport
Tourist Visa
Business Visa
Vaccinations
Sources: Embassy of Mongolia and U.S. State Department
If you are staying for more than 30 days you must register with Mongolian Immigration within seven days of arrival.
What is the Climate Like in Mongolia?
Mongolia has a continental climate with long, cold winters and short, mild summers. The weather and climate can vary depending on the region.
Ulaanbaatar has a subarctic climate with very cold winters and short, mild summers. Lake Khovsgol has a subarctic climate with temperatures ranging from -40 degrees in winter to 75 in summer. The Gobi Desert has a desert climate with very hot summers and cold winters. Gobi temperatures in the summer months reaching up to 100 and dropping to -40 in winter. The Altai Mountains have a subarctic climate with long, cold winters and short, cool summers.
The best time to visit Mongolia is during the summer months when the weather is milder.
The weather can be unpredictable in Mongolia, so it is always a good idea to pack warm clothing, even in the summer months.
How Safe is Mongolia?
Mongolia is generally a safe country to visit, but, travelers should take precautions to stay safe. Here are some tips for staying safe while vacationing in Mongolia:
Research before you go: Before you leave, make sure to research the areas you plan to visit. Be sure to check the latest travel advisory updates for Mongolia.
Dress appropriately: Mongolia can be cold, so dress in layers and bring appropriate clothing. Wearing a hat and gloves is important, as is wearing sturdy shoes or boots if you plan to go hiking or trekking.
Watch out for pickpockets: Pickpocketing can be an issue in busy areas, such as markets and tourist attractions. Keep your valuables close to you and avoid carrying large sums of money.
Be cautious when using public transport: When using public transport, be aware of your surroundings and keep an eye on your belongings. Taxis and buses are generally safe to use, but it's always a good idea to use reputable companies.
Be respectful of local customs: Mongolians are known for their hospitality and warmth. It's important to be respectful of local customs. Avoid taking photos of people without permission, and be mindful of dress codes when visiting religious sites.
Drink bottled water: Tap water in Mongolia is not safe to drink, so make sure to drink bottled water or bring a water filter.
By following these tips, travelers can have a safe and enjoyable trip to Mongolia.
Terelj National Park – A Must See
Avoid an Embarrassing Stop
Terelj National Park is a beautiful area located outside of Ulaanbaatar. It is a popular destination for its scenic beauty and wide range of outdoor activities. Reasons to visit include:
Stunning Scenery: Terelj National Park has granite rock formations, forests, grasslands, and the Terelj River. Visitors can enjoy breathtaking views of the scenery and take memorable photographs.
Outdoor Activities: Hiking, trekking, horseback riding and camping are some of the popular activities that visitors enjoy. The park has several trails that cater to different levels of difficulty and fitness.
Wildlife Viewing: Terelj is home to a variety of wildlife, including argali sheep, ibex, wolves and eagles. Visitors can take guided wildlife tours to see these animals in their natural habitats.
Terelj National Park is a must-visit destination for travelers to Mongolia.
What Should I Take to Mongolia?
Mongolia is a unique destination with a diverse range of landscapes and experiences. To ensure you are prepared for your trip, here are some essential items you should pack:
Clothing: Mongolia has a harsh climate with extreme temperatures. It's important to pack appropriate clothing. Warm layers are essential, including a good quality jacket, thermal underwear, and woolen socks. A windproof and waterproof jacket and pants are also recommended. In the summer months, it can get quite hot, so bring lightweight, breathable clothing.
Footwear: Mongolia has rugged terrain, a sturdy pair of hiking boots or trail shoes is recommended. You may want a pair of sandals or flip-flops for crossing wet areas.
Personal care items: Mongolia is a remote destination, so bring all your personal care items. Sunscreen, repellents, hand sanitizer and wet wipes may be difficult to find in-country.
Electronics: Mongolia has limited access to electricity. Bring a portable power bank to charge your phone or camera. A universal power adapter is a must-have as well.
Medications: If you take prescription medications, bring enough to last for the duration of your trip. A basic first-aid kit containing bandages, antiseptic cream and pain relief medication is a must-have.
Cash and credit cards: Mongolia is largely a cash-based economy. Bring enough local currency to cover your expenses. Credit cards are accepted in some hotels and restaurants in Ulaanbaatar, but rarely elsewhere.
Remember to pack light and keep in mind that you'll be on the move frequently.
U.S. Embassy to Mongolia
The U.S. Embassy in Mongolia offers a range of services and support to U.S. travelers and citizens visiting or living in Mongolia. These services include consular services such as issuing passports, registering citizens in the STEP program, providing notarial services, and assisting U.S. citizens in emergencies. The embassy also provides visa services for non-U.S. citizens wishing to travel to the United States, and supports cultural and educational exchanges between the two countries. The embassy is found at:
U.S. Embassy Ulaanbaatar
Denver Street #3
11th Micro-District
Ulaanbaatar 14190, Mongolia
Phone: +976-7007-6001
The embassy works with the Mongolian government and law enforcement agencies to promote security and counter-terrorism efforts. American citizen services, including assistance with legal issues, medical emergencies, and repatriation in the event of an emergency, are also provided.
Stay safe abroad with Passport Health. Call or book online now and start traveling safely today!
Customer Reviews