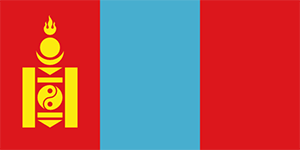 Do I Need Vaccines for Mongolia?
Do I Need a Visa for Mongolia?
What is the Climate Like in Mongolia?
How Safe is Mongolia?
The Mongolian Horse Trek
What Should I Take to Mongolia?
U.S. Embassy to Mongolia
Mongolia is known for its natural beauty, from the tall mountains, blue lakes, and huge steppes. Travelers can go hiking, horseback riding, or camping and see wonders.
Mongolians are also known for being hospitable. It can be easier to find people to talk with or offer you help if you need it. But, despite the beauty of the rural areas, the cities are truly modern.
There is much to see and do in the former home of the Mongolian Empire.
Do I Need Vaccines for Mongolia?
Yes, some vaccines are recommended or required for Mongolia. The CDC and WHO recommend the following vaccines for Mongolia: typhoid, hepatitis A, hepatitis B, rabies, and influenza.
---
If you plan to interact with animals, consider receiving a rabies vaccine. Healthcare is limited in Mongolia and a rabies vaccine can help avoid a serious health threat.
See our vaccinations page to learn more about these infections and vaccines. Ready to protect yourself? Book your travel health appointment today by calling or schedule online now.
Customer Reviews
Passport Health

Travel Vaccines for Mongolia
Overall rating:

5

stars –

3

reviews
"

Phenomenal Work!

"

"Passport Health is a phenomenal institution. When I left, after receiving recommended vaccinations, I felt extremely well informed and prepared with necessary medical supplies and enjoyed peace of mind regarding my impending trip to China and Mongolia. I can whole-heartedly recommend Passport Health."
"

Peace of Mind

"

"My 17-year old son is going to Mongolia this summer and, although I am nervous about the distance, I have much greater peace of mind after his visit to Passport Health."
"

Quality care

"

"I was impressed with the knowledge of the nurse who took care of me as well as the efficiency of the office. I feel fully prepared healthwise to travel to Beijing, China and Outer Mongolia."
Do I Need a Visa for Mongolia?
A visa is not required to enter Mongolia. Passports must have at least six months validity at entry.
Sources: U.S. State Department and Embassy of Mongolia
If you are staying for more than 30 days you must register with Mongolian Immigration within seven days of arrival.
For more information contact a Passport Health Passport and Visa specialist by calling 1-844-366-8472 or by filling out our online form.
What is the Climate Like in Mongolia?
Mongolia has a continental climate with very long and cold winters and short summers. Winter nights often reach the 40's. But, summers can easily reach the 100's. The country is very sunny, with an average of 250 sunny days each year. There is very little rainfall in Mongolia, the most occurring in July and August.
How Safe is Mongolia?
Mongolia is a relatively safe country to visit. Petty crime, such as pick-pocketing or bag-snatching, does occur in crowded places. Muggings are on the rise. Avoid traveling alone in unknown, dark neighborhoods. Travelers should take precautions when visiting large cities or when traveling at night. Travel in groups and do not enter unmarked taxis.
The Mongolian Horse Trek
An amazing way to experience the Mongolian nomad's life is to go on a Mongolian Horse Trek. You will ride through the steppes, fish in clear rivers and get to know nomad families. You can also camp outdoors in beautiful fields or near sacred Mongolian places. This is the ideal adventure for those who love the outdoors and want to understand the nomadic lifestyle.
What Should I Take to Mongolia?
Be sure to bring these items with you on your trip to Mongolia:
Comfortable Shoes – Mongolia is known for its beautiful scenery. To see it all, you'll want to have a comfortable pair of shoes.


Warm Clothing – Mongolia can get below freezing in the winter. Make sure you pack very warm clothes if visiting then.


Plug Adaptors – Mongolian power sockets are type C and E. An adapter is needed when traveling.
U.S. Embassy to Mongolia
When traveling it is very helpful to find out exactly where the U.S. embassy or consulates are located. Keep the address written down in case you have a legal problem, you lose your passport, or you want to report a crime. Be sure to keep a copy of your passport with you in case you lose the original.
U.S. Embassy Ulaanbaatar
Denver Street #3
11th Micro-District
Ulaanbaatar 14190, Mongolia
Phone: +976-7007-6001
Stay safe abroad with Passport Health. Call or book online now and start traveling safely today!