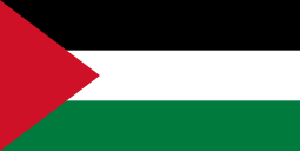 Travel Vaccines and Advice for the Palestinian Territories
The Palestinian Territories of the West Bank and Gaza give travelers access to the famous Dead Sea and a warm Mediterranean climate.
Much of the West Bank is devoted to growing olives, which are important to the Palestinian economy and culture. About 45% of land in the territories is used for olives.
The Palestinian Territories also have one of the world's oldest churches, the Church of Nativity.
Do I Need Vaccines for the Palestinian Territories?
Yes, some vaccines are recommended or required for the Palestinian Territories. The CDC and WHO recommend the following vaccinations for the Palestinian Territories: hepatitis A, hepatitis B, typhoid, rabies, anthrax, meningitis, polio, measles, mumps and rubella (MMR), Tdap (tetanus, diphtheria and pertussis), chickenpox, shingles, pneumonia and influenza.
COVID-19 vaccination is recommended for travel to all regions, both foreign and domestic. Check with your local Passport Health clinic if immunization is offered in your area.
See the bullets below to learn more about some of these key immunizations:
See the table below for more information:
Recommended Travel Vaccinations for the Palestinian Territories

VACCINE
HOW DISEASE SPREADS
DETAILS

COVID-19
Airborne & Direct Contact
Recommended for all unvaccinated individuals who qualify for vaccination
Hepatitis A
Food & Water
Recommended for most travelers
Hepatitis B
Blood & Body Fluids
Accelerated schedule available
Typhoid
Food & Water
Shot lasts 2 years. Oral vaccine lasts 5 years, must be able to swallow pills. Oral doses must be kept in refrigerator.
Rabies
Saliva of Infected Animals
High risk country. Vaccine recommended for long-term travelers and those who may come in contact with animals.
Anthrax
Animals & Biological Agents
Vaccination may be recommended or required for U.S. government employees or contractors.
Routine Vaccinations for the Palestinian Territories

VACCINE
HOW DISEASE SPREADS
DETAILS

Measles Mumps Rubella (MMR)
Various Vectors
Given to anyone unvaccinated and/or born after 1957. One time adult booster recommended.
TDAP (Tetanus, Diphtheria & Pertussis)
Wounds & Airborne
Only one adult booster of pertussis required.
Chickenpox
Direct Contact & Airborne
Given to those unvaccinated that did not have chickenpox.
Shingles
Direct Contact
Vaccine can still be given if you have had shingles.
Pneumonia
Airborne
Two vaccines given separately. All 65+ or immunocompromised should receive both.
Influenza
Airborne
Vaccine components change annually.
Meningitis
Airborne & Direct Contact
Given to anyone unvaccinated or at an increased risk, especially students.
Polio
Food & Water
Recommended for some travelers to the region. Single adult booster recommended.
Because of the large amount of immigration in the area, be sure you are up-to-date on any routine immunizations.
Visit our vaccinations page to learn more. Travel safely with Passport Health and schedule your appointment today by calling or book online now.
Do I Need a Visa to Travel to the Palestinian Territories?
The only way to enter the Palestinian Territories is through Israel. You do not need a visa to travel to the Palestinian Territories for stays of 90 days or less. If you are traveling to volunteer in the West Bank you will need a B4 volunteer visa.
Palestinian Territories Entry Requirements

Do I Need A…
For My Trip to the Palestinian Territories?

Passport
Tourist Visa
Business Visa
Vaccinations
Sources: Embassy of Israel and U.S. State Department
You will need a passport valid six months past your entry date with a blank page in it for a stamp. Passports are not normally stamped for entry.
What is the Climate Like in the Palestinian Territories?
Palestinian Territories have a Mediterranean climate with hot and dry summers and mild, rainy winters. Jerusalem, Bethlehem, and Jericho are popular tourist destinations in this region. Jerusalem and Bethlehem have similar climates with hot, dry summers, and mild winters. In the summer months (June-August), the temperature averages around 85 degrees, while in winter (December-February), it averages around 50.
Jericho has a desert climate and is one of the hottest places in Palestinian Territories. Summers can be scorching, with temperatures sometimes exceeding 105, while winters are mild and sometimes rainy. The best time to visit Jericho is in the winter months (December-February) when temperatures are more bearable.
If you plan to visit Palestinian Territories, it's essential to check the weather forecast before traveling, especially if you're planning outdoor activities.
How Safe are the Palestinian Territories?
General travel safety advice for the Palestinian Territories:
Be wary of conflicts between Palestinian residents and Israeli security forces. Conflict can break out at anytime and lead to serious problems.
Petty crime like pick-pocketing does occur. Assaults on foreigners happen in some regions as well. Take extra precautions including traveling as part of a group. Avoid traveling at night.
Careful research how to be safe in the Palestinian Territories and relations with Israel. It is better to cancel a trip then end up in a dangerous environment.
Float on the Dead Sea
Avoid an Embarrassing Stop
A large amount of the Dead Sea borders the West Bank. This salt lake is famous for its saline waters which allow travelers to float without the aid of vests. The Dead Sea is also the lowest body of water in the world. Many of the harsh ultraviolet rays of the sun are filtered out leaving calming, gentle light shining through.
Most of the Dead Sea's water comes from the Jordan River. Over time, the Dead Sea's water level has been lowering. But, it is still a fascinating and beloved spot for tourists and locals alike.
Tourists not only enjoy floating, but also the mineral-rich mud for restorative masks and treatments. The salt crystals and waters themselves are known for their healing properties.
What Should I Pack for the Palestinian Territories?
When traveling to the Palestinian Territories, it is important to pack appropriate clothes for the weather and local culture. The area has a hot, dry climate in the summer and cool, wet weather in the winter. It's important to wear modest clothing that covers the knees and shoulders, especially when visiting religious sites.
Comfortable shoes are a must as you will likely be doing a lot of walking. Make sure to bring important travel documents like your passport and visa, and some cash and credit cards.
Don't forget to bring your camera and charger, and any prescription medications you need. You should also purchase travel insurance before your trip to protect yourself in case of unexpected events.
It's important to be respectful of the local culture and political situation by avoiding wearing clothing with political or religious slogans, covering your head and shoulders when visiting religious sites, and avoiding discussing politics in public.
U.S. Embassy in Israel
The United States does not have an embassy in the Palestinian Territories, but it does have a consulate in Jerusalem that helps American citizens who are traveling or living in the West Bank, Gaza, and Jerusalem. The consulate provides services like help with passports and visas and assistance for citizens in distress.
As many countries do not officially recognize the Palestinian territories, there is no U.S. embassy in the area. The nearest embassy services Israel and the surrounding area:
U.S. Embassy Israel
71 HaYarkon Street
Tel Aviv 6343229, Israel
Phone: 03-519-7575
If you are a U.S. citizen traveling to the region, you can contact the consulate for more information about their services.
Ready to start your next journey? Call us at or book online now!
Customer Reviews
Passport Health – Travel Vaccines for the Palestinian Territories