The COVID-19 pandemic has affected travel to many countries. Panama may require you to have a negative COVID-19 test for entry.
Please see our COVID-19 Restrictions page to learn more.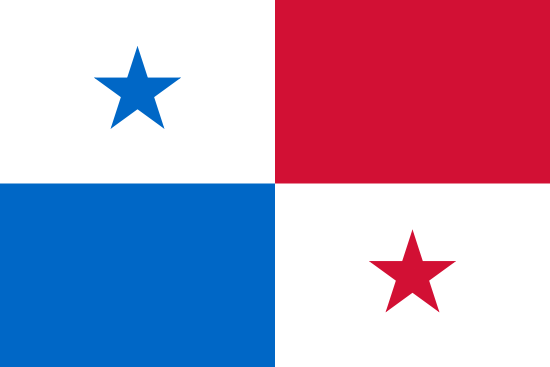 Travel Vaccines and Advice for Panama
Panama is a marvelous country to visit. The Panama Canal links the Atlantic Ocean through the Caribbean Sea to the Pacific Ocean.
With modern skylines, magnificent beaches, and scenic views, Panama has many exhilarating and entertaining activities. You can experience Carnival in spring or shopping in the Casco Viejo area. There are ballets, opera, and weekly concerts held by the National Theater. From taking a boat through the tropical rainforest to bird watching in one of the national parks, Panama has something for everyone.
Do I Need Vaccines for Panama?
Yes, some vaccines are recommended or required for Panama. The CDC and WHO recommend the following vaccinations for Panama: hepatitis A, hepatitis B, typhoid, yellow fever, rabies, meningitis, polio, measles, mumps and rubella (MMR), Tdap (tetanus, diphtheria and pertussis), chickenpox, shingles, pneumonia and influenza.
COVID-19 vaccination is recommended for travel to all regions, both foreign and domestic. Check with your local Passport Health clinic if immunization is offered in your area.
See the bullets below to learn more about some of these key immunizations:
See the tables below for more information:
Recommended Travel Vaccinations for Panama

VACCINE
HOW DISEASE SPREADS
DETAILS

COVID-19
Airborne & Direct Contact
Recommended for all unvaccinated individuals who qualify for vaccination
Hepatitis A
Food & Water
Recommended for most travelers
Hepatitis B
Blood & Body Fluids
Accelerated schedule available
Typhoid
Food & Water
Shot lasts 2 years. Oral vaccine lasts 5 years, must be able to swallow pills. Oral doses must be kept in refrigerator.
Yellow Fever
Mosquito
Required if traveling from a region with yellow fever. Recommended for all travelers over 9 months of age traveling to all mainland areas east of the canal.
Rabies
Saliva of Infected Animals
Moderate risk country. Vaccine recommended for certain travelers based on destination, activities and length of stay.
Routine Vaccinations for Panama

VACCINE
HOW DISEASE SPREADS
DETAILS

Measles Mumps Rubella (MMR)
Various Vectors
Given to anyone unvaccinated and/or born after 1957. One time adult booster recommended.
TDAP (Tetanus, Diphtheria & Pertussis)
Wounds & Airborne
Only one adult booster of pertussis required.
Chickenpox
Direct Contact & Airborne
Given to those unvaccinated that did not have chickenpox.
Shingles
Direct Contact
Vaccine can still be given if you have had shingles.
Pneumonia
Airborne
Two vaccines given seperately. All 65+ or immunocompromised should receive both.
Influenza
Airborne
Vaccine components change annually.
Meningitis
Airborne & Direct Contact
Given to anyone unvaccinated or at an increased risk, especially students.
Polio
Food & Water
Considered a routine vaccination for most travel itineraries. Single adult booster recommended.
Dengue and Zika have been found in Panama. Make sure you're protected with mosquito repellents and netting. Women who are pregnant or may become pregnant should consider avoiding travel to Panama.
While yellow fever is not present in Panama, proof of vaccination may be required if entering from a country with the virus. Consider vaccination if traveling to or from South America through Panama.
See our vaccinations page to learn more about these infections and vaccines. Ready to protect yourself? Book your travel health appointment today by calling or schedule online now.
Customer Reviews
Passport Health – Travel Vaccines for Panama

Overall rating: 5 stars – 13 reviews

"

Worthwhile experience

"

"I found the visit insightful and interesting. The possibilities that I face in going to Panama were presented to me. There was a little bit of 'sales tactics' used, but overall, they weren't too aggressive. I need to decide whether I need some of the other immunizations that we discussed. Thanks for the visit."

"

Best Clinic vist ever

"

"This was very informative. Diana spent a lot of time with us to make us aware of the potential problems in traveling to Panama."

"

Well-organized and efficient

"

"The service was exemplary! The personalized information packet was a really nice touch. Our nurse gave us some valuable education about our vaccines and about our travel to Panama. Thank you, Passport Health."

"

Informative visit

"

"I had an excellent experience at the passport health clinic in Bethesda MD in preparation of a trip to Panama. I received good medical and travel advice. I highly recommend this health clinic."

"

Great Job

"

"Great kick start! This was a very positive experience. My Passport Health representative did a wonderful job going through the pamphlet on Panama that was assembled for me. It is very thorough, and covers a multitude of topics related to all health issues I might encounter while traveling there. Going through it together, having the rep stress certain things, asking what I might be doing, which borders I might cross, etc, made me feel that I really would be prepared health-wise to enjoy my two week vacation. I received the vaccines that I needed, with all the info concerning them. I have nothing but positive impressions of Passport Health. I would definitely use them again, and recommend them to my friends and family."

"

Excellent

"

"My wife and I vacationed in Panama. Passport Health reviewed our inoculation records and brought us up-to-date. Most interesting and useful to us was the trip-specific health and caution booklet Passport Health prepared for us and took us through. All questions were answered and we were well prepared for touring Panama."

"

Life-Saver (literally!)

"

"We needed some vaccinations for a trip to Panama but stupidly waited to the last minute to arrange this. Passport health made appointments for us on very short notice and gave us everything we needed and some useful advice on things we didn't even know we needed."

"

Fabulous nurse

"

"Our nurse was wonderful in every way!! Very professional, knowledgable and friendly. She was really nice taking me as I was I almost 30 min late. I truly was impressed by her. Her travel advice (to Panama) was really helpful. Thanks Eileen. Passport Health is lucky to have you on their team."

"

Excellent Service on Short Notice

"

"Very impressed by how quickly the visit went, got everything I needed and great travel info for a last minute business trip to Panama."

"

Convenient Service

"

"I visited Passport Health before a trip to Panama. The nurse was very attentive and had materials prepared for us before our appointment. She mentioned a number of additional add-ons we could purchase, but did not pressure us to buy. Overall the appointment took about an hour for me and my husband. I would recommend making the appointment a week in advance. Overall, I would definitely visit here again."

"

Awesome experience at Passport Health

"

"I went to Passport Health with my two children in preparation for our trip to Panama. The nurse was so kind, informative, and professional. She provided very thorough and patient service to us and did a great job of connecting personally. I have a history of fainting when I get shots and she helped me feel comfortable and relaxed during the entire process. One of my boys told me afterward that he liked the nurse very much and he felt like he got to know her which he liked because he didn't want to get a shot from a stranger. Thank you!"

"

Best Experience for Travel Info and Immunizations

"

"I took my daughter to Passport Health for immunizations and information on a study abroad in Panama. I can't express my gratitude for the professional, caring service by the highly trained nurse and detailed information provided including many areas we had not considered. I feel she is much better prepared to stay healthy and enjoy her study abroad experience thanks to Passport Health."

"

Extremely Valuable Session

"

"Kathy provided great information and important details about all health related aspects of our upcoming trip to Panama. She explained the benefits of each of the potential vaccinations and gave recommendations to help us make decisions on which to receive, but pleasantly seemed to be trying to meet our overall needs rather than trying to sell us everything. The vaccinations were done quickly and professionally, plus, the book she put together for us is an excellent and impressive source of information for our trip. Altogether, it was a very enjoyable and educational experience."

Do I Need a Passport or Visa for Panama?

A passport is required for entry to Panama. A visa is only needed for stay up to 180 days.

Proof of a return ticket and proof of at least $500 in cash or a bank account may be required.

Sources: Embassy of Panama and U.S. State Department

Panama does reserve the right to deny entry to anyone with a previous criminal conviction.

For more information contact a Passport Health Passport and Visa specialist by calling 1-844-366-8472 or by filling out our online form.

What Is the Climate Like in Panama?

Panama has a tropical maritime climate with its rainy season being May to December and its dry season only lasting January to May. No matter what elevation you're at in the country, the temperature doesn't fluctuate much despite the two distinct seasons. Here is what you can expect from a few major cities in Panama:

Panama City – Located at the Pacific entrance of the Panama Canal, it is the capital of the country. The city has more of a tropical savanna climate making it drier than a tropical monsoon climate. The average temperature remains constant in the high-70's to low-80's. If you're traveling during May to December you'll want an umbrella for the wet season. The dry season then takes places January to April.
Colón – Sitting on the Caribbean coast, at the entrance to the Panama Canal, is this lovely city, Colón. It shares the same wet and dry season schedule as the rest of the country. Its warmest month is September and its coolest month is November, right at the end of the rainy season. If you're worried about rain, avoid traveling in October, that's when Colón sees the most rainfall. It has a similar temperature average year round, fluctuating between the 70's and 80's.
David – The city is officially known as San José de David and is the capital of the province of Chiriquí. The city has one of the hottest climates in the Central American region. But, it still has a similar wet and dry season as the rest of the country.

Is It Safe to Travel to Panama?

Due to crime in remote areas, traveling outside cities can be dangerous. In the Darien region there have been reports of narcotic traffickers and smuggler operations. A similar situation happens along the coastline of the Caribbean.

If you're planning on driving, don't keep valuables in your vehicle and make sure it's locked at all times. If you're going to use taxis remember that regular taxis are yellow in color and that the taxis in Panama don't use meters. You'll need to set a fare with the driver before you get into the taxi.

If you're out and about and there's a demonstration, take precaution and avoid the area.

Stay alert about your surroundings and be smart with your travel plans, this will help you stay safe and enjoy Panama and all it has to offer.

Monkey Island Tours

Avoid an Embarrassing Stop

The guided tours through Monkey Island will give you a chance to see a variety of monkey species in one place.

There are several tours that operate all around Gatun Lake and the Panama Canal. Not only can you interact with monkeys, but to get there you'll go on a boat ride on the Chagres River.

You'll be able to have close contact with white-faced capuchin monkeys, howler monkeys and Geoffrey's tamarin monkeys. This guided tour is perfect for all ages. You can opt for a morning or afternoon trip and it's a great way to experience wildlife in Panama. After the tour you'll take a return boat ride back to the Gamboa Marina and then off to the hotel. It's a great chance to experience Panama's rainforest and wildlife.

What Should I Pack for Panama?

Depending on where you're visiting in Panama consider packing the following items:

Lightweight Clothing – Lightweight clothing will keep you cool no matter what activities you have planned. Visiting mountain towns like Volcan or Boquete? Long pants and a t-shirt with a light sweater or jacket will keep you comfortable and cool no matter the time of the year.
Umbrella/Raincoat – Check when you'll be traveling. Afternoon showers are common during Panama's rainy season from May through December. Make sure your umbrella or raincoat is small enough to carry around with you during your day plans.
Swim Suit – Panama has two gorgeous coastlines with a plethora of offshore islands. If you're staying in Panama City be sure to make a day trip to Taboga Island, also known as the "Island of Flowers." Take advantage of the cool temperature, long sunny days, and explore some of the beautiful beaches.

United States Embassy in Panama

The U.S. Department of State recommends enrolling in the Smart Traveler Enrollment Program (STEP) before travel. If you need any assistance during your time in Panama contact the U.S. Embassy in Clayton, Panama.

U.S. Embassy Panama
Avenida Demetrio Basilio Lakas,
Building No.783
Clayton, Panama
Telephone: +(507) 317-5000
Emergency After-Hours Telephone: +(507) 317-5000
Fax: +(507) 317-5278

Ready to start your next journey? Call us at or book online now!

On This Page:
Do I Need Vaccines for Panama?
Do I Need a Passport or Visa for Panama?
What Is the Climate Like in Panama?
Is Panama Safe?
Monkey Island Tours
What Should I Pack for Panama?
United States Embassy in Panama