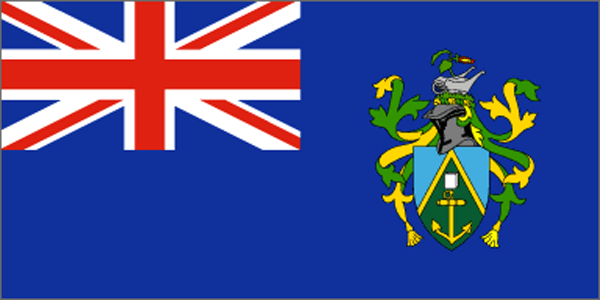 Travel Vaccines and Advice for Pitcairn Islands
The Pitcairn Islands are some of the most remote islands in the entire world. They are a British Overseas Territory. There are four islands, with only one, Pitcairn, being inhabited.
There are only 147 people that live on Pitcairn Islands, with the national language being English and the native language of Pitkern. The official currency of the Pitcairn Islands is the New Zealand dollar.
If you are planning to travel to the Pitcairn Islands, you need to plan ahead. There are no airports on the Pitcairn Islands and the only way to get there is by boat. Pitcairn Island is accessible by tourists via the designated tourist boat, the Claymore II, which leaves the port in Mangareva every two weeks.
Do I Need Vaccines for Pitcairn Islands?
Yes, some vaccines are recommended or required for Pitcairn Islands. The CDC and WHO recommend the following vaccinations for Pitcairn Islands: hepatitis A, hepatitis B, yellow fever, typhoid, meningitis, polio, measles, mumps and rubella (MMR), Tdap (tetanus, diphtheria and pertussis), chickenpox, shingles, pneumonia and influenza.
COVID-19 vaccination is recommended for travel to all regions, both foreign and domestic. Check with your local Passport Health clinic if immunization is offered in your area.
See the bullets below to learn more about some of these key immunizations:
See the tables below for more information:
Recommended Travel Vaccinations for Pitcairn Islands

VACCINE
HOW DISEASE SPREADS
DETAILS

COVID-19
Airborne & Direct Contact
Recommended for all unvaccinated individuals who qualify for vaccination
Hepatitis A
Food & Water
Recommended for most travelers
Hepatitis B
Blood & Body Fluids
Accelerated schedule available
Yellow Fever
Mosquito
Required if traveling from a country with risk of yellow fever transmission
Typhoid
Food & Water
Shot lasts 2 years. Oral vaccine lasts 5 years, must be able to swallow pills. Oral doses must be kept in refrigerator.
Routine Vaccinations for Pitcairn Islands

VACCINE
HOW DISEASE SPREADS
DETAILS

Measles Mumps Rubella (MMR)
Various Vectors
Given to anyone unvaccinated and/or born after 1957. One time adult booster recommended.
TDAP (Tetanus, Diphtheria & Pertussis)
Wounds & Airborne
Only one adult booster of pertussis required.
Chickenpox
Direct Contact & Airborne
Given to those unvaccinated that did not have chickenpox.
Shingles
Direct Contact
Vaccine can still be given if you have had shingles.
Pneumonia
Airborne
Two vaccines given separately. All 65+ or immunocompromised should receive both.
Influenza
Airborne
Vaccine components change annually.
Meningitis
Airborne & Direct Contact
Given to anyone unvaccinated or at an increased risk, especially students.
Polio
Food & Water
Considered a routine vaccination for most travel itineraries. Single adult booster recommended.
There is a modern medical clinic on the islands, but the nearest hospital is in New Zealand. Since there are no airports on the Pitcairn Islands, it may take two days to get emergency medical care.
To find out more about these vaccines, see our vaccinations page. Ready to travel safely? Book your appointment either call or start booking online now.
Do I Need a Visa or Passport for the Pitcairn Islands?
If you are planning to stay at the Pitcairn Islands for less than 14 days, no visa is required. After that 14 day period, a tourist or business visa is required.
You do need a valid passport to travel to the Pitcairn Islands. The passport needs to remain valid for the duration of your stay.
Pitcairn Islands Entry Requirements

Do I Need A…
For My Trip to Pitcairn Islands?

Passport
Tourist Visa
Business Visa
Vaccinations
Sources: Embassy of New Zealand and U.S. State Department
What Is the Climate Like in the Pitcairn Islands?
The climate in Pitcairn is subtropical, with warm temperatures throughout the year. The average temperature ranges from 65 to 75 degrees. The island experiences high humidity and rainfall, with the wettest months between November and March.
To get the most up-to-date weather information for the Pitcairn Islands, check a reliable weather website or app.
How Safe are the Pitcairn Islands?
The Pitcairn Islands are in the southern Pacific Ocean. They are usually safe, but you should still be careful. Here are some tips for staying safe:
Learn about the islands before you go. Know about the weather, the people, and any safety concerns.
Get travel insurance to help you if something bad happens.
Talk to your doctor before you go. Bring a first-aid kit and any medicine you need.
Tell your family or friends where you are going. Carry a special phone called a satellite phone for emergencies.
Be respectful of the people who live there. Follow their rules and customs.
Be careful around the ocean. The water can be dangerous. Listen to local advice and watch for warning signs.
Know the emergency phone numbers and where the closest doctor is. If you get hurt, you might have to go to another country for help.
If you go hiking or exploring, hire a local guide. They know the area and can keep you safe.
By following these tips, you can have a fun and safe trip to the Pitcairn Islands.
Christian's Cave
Avoid an Embarrassing Stop
Christian's Cave is a famous place on the island of Pitcairn, where people who like history and adventure can go. It is named after Fletcher Christian, who was the leader of the mutiny on the Bounty ship. The cave is where he and other mutineers hid from the British authorities.
To reach the cave, visitors need to hike up a rocky hill. This hike can be difficult, but it's an excellent opportunity to enjoy the island's natural beauty. Once visitors get to the cave, they can explore it and imagine what it was like for the mutineers. The cave is small, but it was deep enough to provide shelter and hide from pursuers.
Visitors can also enjoy the stunning views from the cave's entrance, which overlooks the island and the sea. Visiting Christian's Cave is a unique experience that helps people connect with Pitcairn's history. But, visitors should be prepared for the challenging hike to the cave and the weather conditions.
What Should I Take To the Pitcairn Islands?
If you're planning to travel to Pitcairn Islands, here are some things you should pack.
Make sure you have a valid passport and all necessary travel documents. The island's climate is tropical, pack lightweight, breathable clothes and sturdy shoes for hiking.
Since Pitcairn is close to the equator, be sure to bring sunscreen, a hat, and sunglasses to protect yourself from the sun's rays. Mosquitoes and other biting insects can be a problem on the island, so pack insect repellent. If you take prescription medications, bring enough for your trip, along with basic first aid supplies like pain relievers and bandages.
Since fresh water is scarce on the island, bring a refillable water bottle. If you enjoy snorkeling, bring your own gear to explore the clear waters around the island. Bring cash since there are no banks or ATMs on the island. Don't forget your camera to capture the island's stunning beauty.
U.S. Embassy in the Pitcairn Islands
All Americans visiting the Pitcairn Islands should register online with the U.S. Department of State before departure. This will inform the office of your travel plans within the country and will allow them to reach out in the case of an emergency or evacuation.
There is no U.S. embassy in the Pitcairn Islands, but it is served by the embassy in New Zealand.
U.S. Embassy Wellington
29 Fitzherbert Terrace
Thorndon
Wellington
New Zealand
Phone: +64 4 462 6000
Fax: +64 4 499 0490
If you have any questions about traveling to the Pitcairn Islands or are wondering what shots you may need for your trip, schedule an appointment with your local Passport Health travel medicine clinic. Call us at or book online now and protect yourself today.
Customer Reviews
Passport Health – Travel Vaccines for the Pitcairn Islands