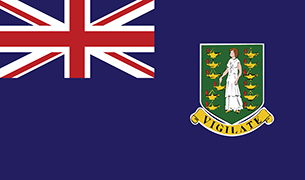 Travel Vaccines and Advice for the British Virgin Islands
The British Virgin Islands is a British territory in the Caribbean. There are 5 main islands (Tortola, Virgin Gorda, Anegada, and Jost Van Dyke), as well as 50 smaller islands and cays. In total the islands comprise 56 square miles.
This popular tourist destination is known for its many beaches, making it easy to find your own area. On warm, sunny day you can sail from island to island, enjoying the cool ocean breeze and clear waters. Those who are a bit more adventurous may want to go scuba diving and see fish, turtles, or even sunken boats. Others may want to go surf, kiteboard, windsurf, or fish.
After a long day on the beach, relax by shopping for local-made treasures and have a fresh seafood dinner. Wash it all down with the rink of choice, rum, at one of the many local bars. Make sure to choose one with live music for a truly local experience. Finally, rest in a bungalow or luxury hotel and repeat everything again the next day.
Do I Need Vaccines for the British Virgin Islands?
Yes, some vaccines are recommended or required for the British Virgin Islands. The CDC and WHO recommend the following vaccinations for the British Virgin Islands: hepatitis A, hepatitis B, typhoid, rabies, meningitis, polio, measles, mumps and rubella (MMR), Tdap (tetanus, diphtheria and pertussis), chickenpox, shingles, pneumonia and influenza.
COVID-19 vaccination is recommended for travel to all regions, both foreign and domestic. Check with your local Passport Health clinic if immunization is offered in your area.
See the bullets below to learn more about some of these key immunizations:
See the tables below for more information:
Recommended Travel Vaccinations for the British Virgin Islands

VACCINE
HOW DISEASE SPREADS
DETAILS

COVID-19
Airborne & Direct Contact
Recommended for all unvaccinated individuals who qualify for vaccination
Hepatitis A
Food & Water
Recommended for most travelers
Hepatitis B
Blood & Body Fluids
Accelerated schedule available
Typhoid
Food & Water
Shot lasts 2 years. Oral vaccine lasts 5 years, must be able to swallow pills. Oral doses must be kept in refrigerator.
Rabies
Saliva of Infected Animals
Vaccine recommended for long-term travelers and those who may come in contact with animals.
Routine Vaccinations for the British Virgin Islands

VACCINE
HOW DISEASE SPREADS
DETAILS

Measles Mumps Rubella (MMR)
Various Vectors
Given to anyone unvaccinated and/or born after 1957. One time adult booster recommended.
TDAP (Tetanus, Diphtheria & Pertussis)
Wounds & Airborne
Only one adult booster of pertussis required.
Chickenpox
Direct Contact & Airborne
Given to those unvaccinated that did not have chickenpox.
Shingles
Direct Contact
Vaccine can still be given if you have had shingles.
Pneumonia
Airborne
Two vaccines given separately. All 65+ or immunocompromised should receive both.
Influenza
Airborne
Vaccine components change annually.
Meningitis
Airborne & Direct Contact
Given to anyone unvaccinated or at an increased risk, especially students.
Polio
Food & Water
Considered a routine vaccination for most travel itineraries. Single adult booster recommended.
Dengue and Zika are both present in the British Virgin Islands. Make sure to bring and use mosquito repellent. Zika is a larger risk for women who are pregnant or may become pregnant. Consider changing travel plans and take extra precautions if you are in this group.
See our vaccinations page to learn more about these infections and vaccines. Ready to protect yourself? Book your travel health appointment today by calling or schedule online now.
Do I Need a Visa for the British Virgin Islands?
A visa is not required for stay in the British Virgin Islands of less than one month. Travelers must have a valid passport upon entry.
British Virgin Islands Entry Requirements

Do I Need A…
For My Trip to the British Virgin Islands?

Passport
Tourist Visa
Business Visa
Vaccinations
Sources: Embassy of the British Virgin Islands and U.S. State Department
What is the Climate Like in the British Virgin Islands?
The British Virgin Islands has a tropical rain forest climate. There are warm temperatures year-round and trade winds blowing cool air.
The temperature stay in the 70's to 80's year-round. January through March have the coldest temperatures and August and September the warmest.
There is a great deal of rain, with the islands receiving about 43.5 inches of rain each year. The wettest months are September through November and the driest are February and March. Between June and November, there is the threat of hurricanes.
How Safe are the British Virgin Islands?
To stay safe while traveling in the British Virgin Islands, there are some things you can do. Pay attention to your surroundings and be cautious of anything that seems strange. It's a good idea to avoid walking alone at night and to keep your valuable items like jewelry and passports in a safe place. Learn about the local laws and customs, and follow them.
Stay hydrated by drinking plenty of water, and protect your skin from the strong sun with sunscreen. Be careful when swimming, and don't go alone or in unsafe areas. If you rent a boat or other watercraft, make sure you know how to use it safely and always wear a life jacket. Know where the nearest hospital or emergency services are in case of an emergency.
By doing these things, you can enjoy your time in the British Virgin Islands and stay safe.
Visit Devil's Bay National Park
Avoid an Embarrassing Stop
If you're looking for a gorgeous, sandy spot away from the crowds, Devil's Bay National Park is the ideal spot.
A dirt road that is well-traveled may not be the best first impression. Warm sand and blue waters will greet you upon entering the Bay. There are tall trees that provide plenty of shelter from the son and serve as an excellent spot to lounge under.
If you bring your snorkeling gear to explore the beautiful rocks and colorful fish in the waters nearby. If you just want to rest, the water there is calm and perfect for closing your eyes and floating. After playing in the water for a while, head to the Beach Bar for a Piña colada to cool you off.
What Should I Take to the British Virgin Islands?
A trip to the British Virgin Islands is a must for many travelers. Make sure you have everything you need for your trip:
Light Clothing – It can get very hot and humid on the islands. You will be most comfortable in light, flowy clothing.
Sunscreen – Lounging on the beach or exploring the outdoors, make sure to lather up in sunscreen.
Comfortable Footwear – Most travelers take a chance to walk around and explore. Make sure you have comfortable shoes.
Bug Spray – Mosquitoes are common in the British Virgin Islands. Bring bug spray to avoid getting bitten.
U.S. Embassy to the British Virgin Islands
When traveling it is very helpful to find out exactly where the U.S. embassy or consulates are located. Keep the address written down in case you have a legal problem, you lose your passport, or you want to report a crime. Be sure to keep a copy of your passport with you in case you lose the original.
There is no U.S. Embassy on the British Virgin Islands. The embassy in Barbados serves this area:
U.S. Embassy Bridgetown
Wildey Business Park
St. Michael BB 14006
Barbados, W.I.
Phone: (246) 227-4000
Ready to start your next journey? Call us at or book online now!
Customer Reviews
Passport Health – Travel Vaccines for the British Virgin Islands

Overall rating: 5 stars – 3 reviews

"

Experience

"

"The personnel were very professional. I was given information that was useful and timely. I will recommend this service to others who are going to travel abroad. The information that I received on the British Virgin Islands was very thorough."

"

Fast and easy

"

"This is our second visit to receive the needed vaccination and shots. Our first was for the African Trip, this for the British Virgin Islands. The attention was immediate, the analysis perfect and the shots painless."

"

Excellent and Efficient

"

"I participate in international service trips that require various immunizations and prescriptions. This is a great way of getting everything you need at one time without a wait. You are in and out which makes it easy to visit during the work day. When I traveled to the British Virgin Islands, they also provided me with a personalized book with the country specifics. It was nice to have and I felt they were invested in my health. Now that I am returning to graduate school, there additional medical requirements that I have been able to take care of at Passport Health. It is a great service and it is made better by the friendly staff that takes the time to explain and to go over any necessary materials/information."

On This Page:
Do I Need Vaccines for the British Virgin Islands?
Do I Need a Visa for the British Virgin Islands?
What is the Climate Like in the British Virgin Islands?
How Safe are the British Virgin Islands?
Visit Devil's Bay National Park
What Should I Take to the British Virgin Islands?
U.S. Embassy to the British Virgin Islands