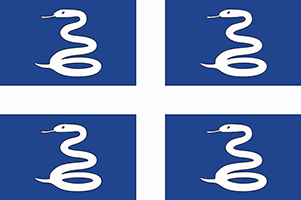 Travel Vaccines and Advice for Martinique
Martinique is a small, French-speaking Caribbean island. This nation combines the splendor of Europe with the thriving local Caribbean culture. Surrounded by sprawling beaches and rich rainforests, it also has delicious meals and unique shopping.
Fort-de-France showcases the various marrying of different cultures and experiences in Martinique. The local architecture is colonial, but surrounded by tropical plant life and beaches. Fort-de-France also boasts some of the most popular restaurants in Martinique.
Another popular destination in Martinique is Saint-Pierre. This town is a gateway to Martinique's wildlife and natural terrain, such as Mount Pelèe, a mountain with a volcano.
Martinique is a great destination for travelers wanting to experience a bit of everything.
Do I Need Vaccines for Martinique?
Yes, some vaccines are recommended or required for Martinique. The CDC and WHO recommend the following vaccinations for Martinique: hepatitis A, hepatitis B, typhoid, yellow fever, rabies, meningitis, polio, measles, mumps and rubella (MMR), Tdap (tetanus, diphtheria and pertussis), chickenpox, shingles, pneumonia and influenza.
COVID-19 vaccination is recommended for travel to all regions, both foreign and domestic. Check with your local Passport Health clinic if immunization is offered in your area.
See the bullets below to learn more about some of these key immunizations:
See the tables below for more information:
Recommended Travel Vaccinations for Martinique

VACCINE
HOW DISEASE SPREADS
DETAILS

COVID-19
Airborne & Direct Contact
Recommended for all unvaccinated individuals who qualify for vaccination
Hepatitis A
Food & Water
Recommended for most travelers
Hepatitis B
Blood & Body Fluids
Accelerated schedule available
Typhoid
Food & Water
Shot lasts 2 years. Oral vaccine lasts 5 years, must be able to swallow pills. Oral doses must be kept in refrigerator.
Yellow Fever
Mosquito
Required if traveling from a country with risk of yellow fever transmission.
Rabies
Saliva of Infected Animals
Vaccine recommended for long-term travelers and those who may come in contact with animals.
Routine Vaccinations for Martinique

VACCINE
HOW DISEASE SPREADS
DETAILS

Measles Mumps Rubella (MMR)
Various Vectors
Given to anyone unvaccinated and/or born after 1957. One time adult booster recommended.
TDAP (Tetanus, Diphtheria & Pertussis)
Wounds & Airborne
Only one adult booster of pertussis required.
Chickenpox
Direct Contact & Airborne
Given to those unvaccinated that did not have chickenpox.
Shingles
Direct Contact
Vaccine can still be given if you have had shingles.
Pneumonia
Airborne
Two vaccines given seperately. All 65+ or immunocompromised should receive both.
Influenza
Airborne
Vaccine components change annually.
Meningitis
Airborne & Direct Contact
Given to anyone unvaccinated or at an increased risk, especially students.
Polio
Food & Water
Considered a routine vaccination for most travel itineraries. Single adult booster recommended.
Dengue does pose a threat to travelers to Martinique. This mosquito-borne disease is the leading cause of febrile illness among travelers to the region. Make sure you're protected with mosquito repellent and netting.
Visit our vaccinations page to learn more. Travel safely with Passport Health and schedule your appointment today by calling or book online now.
Does Martinique Have COVID-19 Travel Restrictions?
Though Martinique is travel-restriction-free, all arriving visitors will be screened for COVID-19. Safety protocols are posted and strictly followed in all marinas and small ports.
Other infections are still present in the region like rabies or travelers' diarrhea. Make sure you stay protected with a visit to Passport Health. Call or book online now.
Customer Reviews
Passport Health – Travel Vaccines for Martinique

Overall rating: 5 stars – 2 reviews

"

Great experience

"

"The clinic in Houston has given me all the information I need for my trip to Martinique. I am pleased with the services I have received. The nurse was efficient, informative and punctual! Thank you."

"

Very good experience

"

"I am going on a trip to Martinique for business and had to get some immunizations. The nurse at the South Charlotte location was great and gave me all the good information."

Do I Need a Visa For Martinique?

A visa is not required for if you are visiting for tourism purposes, and plan to stay for up to 90 days.

Martinique Entry Requirements
Do I Need A…
For My Trip to Martinique?
Passport
Tourist Visa
Business Visa
Vaccinations

Sources: Embassy of Martinique and U.S. State Department

Proof of onward or return travel may be required for entry.

For more information contact a Passport Health Passport and Visa specialist by calling 1-844-366-8472 or by filling out our online form.

What Is The Climate Like In Martinique?

Martinique enjoys a tropical climate where it is humid and hot. The average temperature is in the 70's. The southern side of the island is more dry. The northern regions are richers with green rainforests, meaning there is more precipitation.

How Safe Is Martinique?

Martinique is a relatively safe Caribbean island. Main safety concerns when visiting the island include potential volcano eruptions and muggings.

Avoid traveling alone or at night. Petty crime is common and can occur at any time. Take particular precautions on the beach and in the back roads of Fort-de-France.

Taking a Dip Into Safety in Martinique

Avoid an Embarrassing Stop

Martinique has many water-based activities. Whether it's taking a swim or jumping on the back of a jet ski, the island has almost any adventure.

Dipping your toes into Martinique's waters is a great reason to visit. But, you need to be safe. Make sure you and your family know how to swim before partaking in any serious water activities.

Extreme water sports always pose various safety risks, such as injuries or even death. Before you dive into any activity, be sure to use a reliable, safe company. Make sure they are using the most up-to-date equipment and following safety protocols.

What Should I Pack for Martinique?

Be sure to bring this important travel items with you on your trip to Martinique:

Insect Repellant – Mosquitos and sand fleas are common in Martinique. Their bites are uncomfortable and can carry disease. Packing insect repellant will keep you safe and health while there.
Sunscreen – Martinique is a hot island, and sunburn is common. Make sure you pack sunscreen with at least 35 SPF. This will help prevent painful sunburn and short or long term skin damage from sun exposure.
Light, Airy Clothing – Since the climate on Martinique is tropical, the weather is often dry, humid and warm. Pack thin clothing to promote airflow to your body while on the island. This will keep you comfortable and can prevent heat stroke or overheating.
Swimsuits – Martinique is an ideal location for beach and water lovers. If you hope to take a dip on your vacation, don't forget to pack your swimsuit. Packing one or two extra might also help make sure you're always prepared for any water adventures.
Euros – The common currency in Martinique is the Euro. Make sure you bring the currency you, or set aside money to exchange into Euros.

U.S. Embassy in Martinique

Martinique does not have an embassy on the island. For help and information, contact the U.S. embassy on Barbados:

U.S. Embassy Bridgetown
Wildey Business Park
St. Michael BB 14006
Barbados, W.I.
Phone: (246) 227-4000

Ready to start your next journey? Call us at or book online now!

On This Page:
Do I Need Vaccines For Martinique?
Do I Need a Visa For Martinique?
What Is The Climate Like In Martinique?
How Safe Is Martinique?
Taking a Dip Into Safety in Martinique
What Should I Pack for Martinique?
U.S. Embassy in Martinique