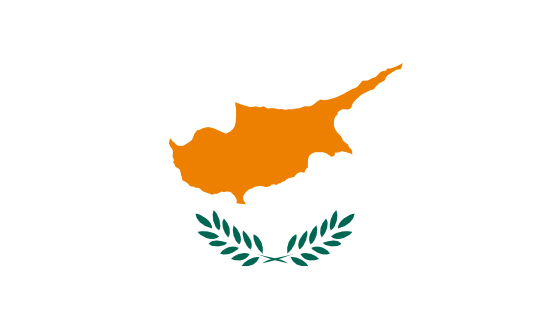 Do I Need Vaccines for Cyprus?
Do I Need a Visa for Cyprus?
What is the Climate Like in Cyprus?
How Safe is Cyprus?
Visiting History at Ancient Kourion
What Should I Pack for Cyprus?
U.S. Embassy in Cyprus
Cyprus is known for its beaches, archaeological sites and its delicious food.
Along with its beaches, the island has a mountain range perfect for skiing and other winter sports, and one of the world's top 10 shipwreck diving sites is located off its Eastern coast. The countryside is dotted with ancient ruins, castles, and cathedrals. With so many different attractions to visit, Cyprus is the perfect vacation destination.
Do I Need Vaccines for Cyprus?
Yes, some vaccines are recommended or required for Cyprus. The CDC and WHO recommend the following vaccines for Cyprus: hepatitis A, hepatitis B, rabies, and influenza.
---
There are hospitals and private clinics available all around the island. In the northern region, controlled by Turkish Cypriots, medical care is sub-average.
See our vaccinations page to learn more about these infections and vaccines. Ready to protect yourself? Book your travel health appointment today by calling or schedule online now.
Customer Reviews
Passport Health

Travel Vaccines for Cyprus
Overall rating:

5

stars –

2

reviews
"

Great experience

"

"My visit to Passport Health was very pleasant. The nurse was so personable and presented valuable information regarding my trip to Cyprus. I appreciated the time and careful attention she gave to me. Even the shots I received were tolerable! I would highly recommend this office in Charlotte"
"

Convenient Service with Experienced Staff

"

"Heard about Passport Health from a colleague, when talking about my upcoming trip to Cyprus. Great service provided by very competent staff. They gave clear advice as to necessary (and optional) vaccinations, appropriate timing of the vaccinations, how to prepare for the trip, and things to be on the look out for in terms of health. Passport Health made the vaccination experience painless – so to speak! Would highly recommend them."
Do I Need a Visa for Cyprus?
No, for tourist visits under 90 days, you do not need a visa to enter Cyprus. You will need a passport that is valid for six months after your stay, as well as has two blank pages for an entry stamp. You may also need a return ticket within the 90-day period.
Sources: U.S. State Department and Embassy of the Cyprus
Entering the country in the northern region controlled by Turkish Cypriots is not considered legal entry. To visit Cyprus, enter only through the Larnaca and Paphos airports or through the Limassol, Larnaca, and Paphos seaports.
For more information contact a Passport Health Passport and Visa specialist by calling 1-844-366-8472 or by filling out our online form.
What is the Climate Like in Cyprus?
Cyprus has a mild Mediterranean climate with warm temperatures year-round. The summers are long, from May to October, and have low humidity with plenty of sunlight. Winters tend to have a higher humidity, and rain rains are more common.
On the central plain and coastline average summer temperatures are in the mid-80's. Often, in coastal areas, there is a cool breeze to offset the warmth, especially at night. During the winter, the temperature in this region is usually in the 50's.
Cyprus also boasts a mountain range called the Troodos Mountains. Here, the summer temperatures are more likely to stay in the mid-70's. In winter, snow and cold weather are common. The mountains are the only place in Cyprus where you might experience winter snow.
How Safe is Cyprus?
Cyprus is a relatively safe country. There is a threat of pickpocketing, especially for tourists or the visibly affluent. Be aware of your surroundings and belongings, and avoid isolated areas. Crime is more prevalent in nightclubs. Foreigners may be forced to pay inflated prices or be otherwise swindled.
Due to conflict with Turkey, there is a U.N. buffer zone between the Turkish and Cyprian parts of the country. Never cross this zone, except at designated crossing points.
Visiting History at Ancient Kourion
The remains of an ancient Cyprus city, Kourion is one of the most-visited archeological sites in Cyprus. It is also a UNESCO World Heritage Site. Some of its best-known structures are the theater and the House of Eustolios, which have well-preserved mosaics.
The site is large enough that it could take hours to explore. Situated on a coastal cliff, the site offers views of the Cyprus countryside and the Mediterranean. The combination of the history and the beauty of the location makes this a top tourist spot in Cyprus.
To visit Kourion, you should start from the city of Limassol, eight miles away. This city has its own cultures and history to explore as well, especially the old town district.
What Should I Pack for Cyprus?
Before you travel to Cyprus, you should make sure you have all the essentials to make your trip as fun as possible.
Modest Church Outfits – If you're planning on visiting any of the beautiful historical churches in Cyprus, you'll need to dress modestly. Wear something that covers shoulders, and avoid wearing shorts or short skirts.


Sunscreen and Sunglasses – The sun shines for 11 hours a day during Cyprus summers. It's important to take measures to protect your eyes and skin.


Mosquito Repellent – There are plenty of biting insects on Cyprus. Good bug spray can help prevent itchy and painful bites.


Beach Shoes – Some popular Cyprus beaches are rocky rather than sandy. Keep your feet safe with a pair of shoes that you can wear into the water.


Local Currency – Having local currency on hand before traveling is a good idea in case of minor emergencies. As a member of the European Union, Cyprus' official currency is the Euro. Dollars can be exchanged for Euros in most major banks.
U.S. Embassy in Cyprus
Before traveling, consider enrolling in the Smart Traveler Enrollment Program to notify the embassy of your arrival and ensure that you receive all essential travel updates about Cyprus.
U.S. Embassy Nicosia
Metochiou and Ploutarchou Street
2407, Engomi
Nicosia, Cyprus
Telephone: +(357) 2239-3939
Emergency After-Hours Telephone: +(357) 2239-3939
Fax: +(357) 22-266640
The Turkish Cypriot government controls the northern region of the country. This area is a self-declared state, but is only recognized by Turkey. There is no official U.S. presence in Northern Cyprus.
Ready to start your next journey? Call us at or book online now!