The COVID-19 pandemic has affected travel to many countries. Rwanda may require you to have a negative COVID-19 test for entry.
Please see our COVID-19 Restrictions page to learn more.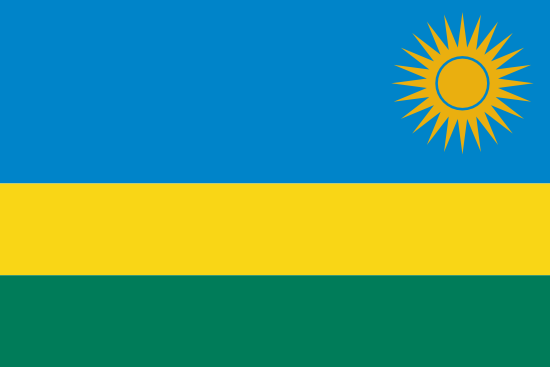 Travel Vaccines and Advice for Rwanda
Despite the 1994 genocide, Rwanda has a growing population and booming tourism trade.
The growing nation provides the opportunity to see mountain gorillas, bamboo forests and amazing volcanoes.
Rwanda is a must-visit for Africa-bound travelers.
Do I Need Vaccines for Rwanda?
Yes, some vaccines are recommended or required for Rwanda. The CDC and WHO recommend the following vaccinations for Rwanda: hepatitis A, hepatitis B, typhoid, yellow fever, rabies, meningitis, polio, measles, mumps and rubella (MMR), Tdap (tetanus, diphtheria and pertussis), chickenpox, shingles, pneumonia and influenza.
COVID-19 vaccination is recommended for travel to all regions, both foreign and domestic. Check with your local Passport Health clinic if immunization is offered in your area.
See the bullets below to learn more about some of these key immunizations:
See the tables below for more information:
Recommended Travel Vaccinations for Rwanda

VACCINE
HOW DISEASE SPREADS
DETAILS

COVID-19
Airborne & Direct Contact
Recommended for all unvaccinated individuals who qualify for vaccination
Hepatitis A
Food & Water
Recommended for most travelers
Hepatitis B
Blood & Body Fluids
Accelerated schedule available
Typhoid
Food & Water
Shot lasts 2 years. Oral vaccine lasts 5 years, must be able to swallow pills. Oral doses must be kept in refrigerator.
Yellow Fever
Mosquito
Required if traveling from a country with risk of yellow fever transmission
Rabies
Saliva of Infected Animals
High risk country. Vaccine recommended for long-term travelers and those who may come in contact with animals.
Meningitis
Airborne & Direct Contact
Located in the meningitis belt, vaccination is recommended during the dry season (Dec. – June)
Routine Vaccinations for Rwanda

VACCINE
HOW DISEASE SPREADS
DETAILS

Measles Mumps Rubella (MMR)
Various Vectors
Given to anyone unvaccinated and/or born after 1957. One time adult booster recommended.
TDAP (Tetanus, Diphtheria & Pertussis)
Wounds & Airborne
Only one adult booster of pertussis required.
Chickenpox
Direct Contact & Airborne
Given to those unvaccinated that did not have chickenpox.
Shingles
Direct Contact
Vaccine can still be given if you have had shingles.
Pneumonia
Airborne
Two vaccines given seperately. All 65+ or immunocompromised should receive both.
Influenza
Airborne
Vaccine components change annually.
Polio
Food & Water
May be recommended for some regions. Single adult booster recommended.
Malaria is endemic in Rwanda. Antimalarials are the best protection against infection. Be sure to use mosquito repellents as a second barrier against the disease.
Medical facilities are common throughout Rwanda, with the best services provided in Kigali. Some medicines and prescriptions may be hard to find here.
Visit our vaccinations page to learn more. Travel safely with Passport Health and schedule your appointment today by calling or book online now.
Customer Reviews
Passport Health – Travel Vaccines for Rwanda

Overall rating: 5 stars – 8 reviews

"

Great experience

"

"Our group is going to Rwanda and she was able to get, for our convenience, three of us in at once and then four together the next time. Very quick and easy."

"

Knowledgeable nurse

"

"The nurse was very knowledgeable staff and was satisfy with her consultants that would help me on my trip to Rwanda."

"

Great Traveler's Clinic

"

"My expierence with the staff at the Passport Health was excellant. She was very knowledgable of the innoculations needed for my travels to Rwanda on short notice. Since she has traveled to Africa, she has great advice to make me feel safe."

"

Best Nurse

"

"Although the health warnings for Rwanda are lengthy, our nurse was well informed, organized and had a great sense of humor. All that helped!"

"

Very Helpful Staff!

"

"I am leaving for a trip to Tanzania and Rwanda in a couple of weeks. I've been working with the staff at this location since February to get the proper immunizations and pills for the trip. They have been tremendously helpful and have answered all of my questions."

"

Great experience in Virginia Beach

"

"The nurse was excellent! Very knowledgeable and extremely pleasant. We were seen as soon as we came in and she explained everything we needed to know about my sons trip to Rwanda."

"

Very helpful

"

"Full consultation, full service on immunizations needed for a trip to Rwanda. Staff very friendly. We even got an awesome itinerary booklet with lots of helpful information. Shots are NO FUN but it was much more pleasant because of this staff."

"

Highly Recommend

"

"As a travel consultant for the past 35 years I can say that this place is the best for all immunizations and suggestions for your exotic destinations. I just completed a series of inoculations for Rwanda and East Africa."

Do I Need a Visa or Passport for Rwanda?

A passport and visa are required for entry to Rwanda. While the visa can be obtained at entry, it is best to receive on ahead of travel through the Rwandan embassy.

Sources: Embassy of Rwanda and U.S. State Department

Proof of yellow fever vaccination is also required for entry.

For more information, see our Rwanda visa page. Or contact a Passport Health Passport and Visa specialist by calling 1-844-366-8472 or by filling out our online form.

What is the Climate Like in Rwanda?

Rwanda has a temperate tropical highland climate due to its high elevation. Rwanda's temperatures vary throughout the year, with average temperatures ranging from the mid-50's to low-80's.

The rainy seasons are from March-April and October-December. During the rainy season, downpours occur daily and are heavier in the mountains.

How Safe is Rwanda?

Travelers should be cautious around border areas. An armed militant group (The Democratic Forces of the Liberation of Rwanda) operate in the Democratic Republic of Congo and are near the border. Rape, pillaging and kidnapping can occur in the North and South Kivu provinces.

Also be cautious at Volcanoes National Park, for DRC militant groups also operate on the DRC border, though sometimes the borders are not marked.

The most common crimes that are reported are robbery. Don't display cash, avoid walking at night, and drive with your doors and windows locked.

Genocide Memorial in Rwanda

Avoid an Embarrassing Stop

In 1994, one million Tutsis and Hutus were murdered in the span of 100 days by the Interahamwe. A memorial to the victims of this genocide can is in the capital city of Kigali.

The memorial honors the 250,000 victims that were buried in a mass grave where the memorial is now placed. The memorial tells the history of colonization in Rwanda and the events that led up to the genocide. A particular section of the memorial is dedicated to the murdered children. The section showcases children's stories using life-sized photographs and biographies of the children. The memorial also calls for justice through the court system.

This memorial not only remembers the genocide that occurred in Rwanda, but also takes a look at other genocides that have occurred throughout the world.

What Should I Pack for Rwanda?

Here are some essential items to consider for your trip to Rwanda:

Bring light layers of clothing. It can be hot during the day, but it can get cooler at night.
Sunscreen to protect your skin from the sun. Sunscreen is available here, but it may be quite expensive.
Insect repellent and mosquito nets are important to have. Practice all precautions against mosquito bites to avoid malaria and zika.
Comfortable walking shoes make exploring much easier. Roads can be muddy and uneven. Simple sandals won't cut it.

U.S. Embassy in Rwanda

All Americans visiting Rwanda should register online with the U.S. Department of State before departure. This will inform the office of your travel plans within the country and will allow them to reach out in the case of an emergency or evacuation.

Once in Rwanda, the information for the U.S. Embassy is:

U.S. Embassy Kigali
2657 Avenue de la Gendarmerie (Kacyiru)
P.O. Box 28 Kigali, Rwanda
Telephone: (250) 252 596 400
Fax: (250) 252 580 325

Stay safe abroad with Passport Health. Call or book online now and start traveling safely today!

On This Page:
Do I Need Vaccines for Rwanda?
Do I Need a Visa or Passport for Rwanda?
What is the Climate Like in Rwanda?
How Safe is Rwanda?
Genocide Memorial in Rwanda
What Should I Pack To Rwanda?
U.S. Embassy in Rwanda