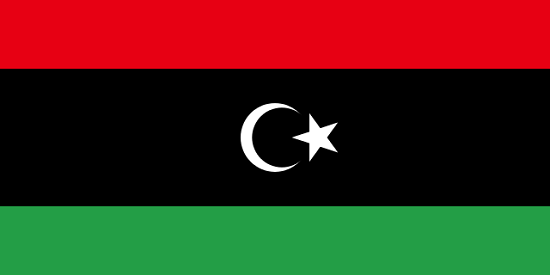 Travel Vaccines and Advice for Libya
Libya is a country with profound historical importance, boasting many impressive Roman and Greek ruins. It is home to many UNESCO World Heritage sites, including the Leptis Magna and the Ghadamès.
Due to political unrest, spurred by Libya's revolution in 2011 and 2012, travel to Libya is dangerous and often off-limits. Travelers should research this country carefully and exercise extreme caution.
Do I Need Vaccines for Libya?
Yes, some vaccines are recommended or required for Libya. The CDC and WHO recommend the following vaccinations for Libya: hepatitis A, hepatitis B, typhoid, rabies, meningitis, polio, measles, mumps and rubella (MMR), Tdap (tetanus, diphtheria and pertussis), chickenpox, shingles, pneumonia and influenza.
COVID-19 vaccination is recommended for travel to all regions, both foreign and domestic. Check with your local Passport Health clinic if immunization is offered in your area.
See the bullets below to learn more about some of these key immunizations:
See the tables below for more information:
Recommended Travel Vaccinations for Libya

VACCINE
HOW DISEASE SPREADS
DETAILS

COVID-19
Airborne & Direct Contact
Recommended for all unvaccinated individuals who qualify for vaccination
Hepatitis A
Food & Water
Recommended for most travelers
Hepatitis B
Blood & Body Fluids
Accelerated schedule available
Typhoid
Food & Water
Shot lasts 2 years. Oral vaccine lasts 5 years, must be able to swallow pills. Oral doses must be kept in refrigerator.
Rabies
Saliva of Infected Animals
High risk country. Vaccine recommended for long-term travelers and those who may come in contact with animals.
Polio
Food & Water
Required if arriving from a polio-endemic country or if you have spent 4 weeks in Afghanistan or Pakistan in the last 12 months. Considered a routine vaccination for most travel itineraries. Single adult booster recommended.
Routine Vaccinations for Libya

VACCINE
HOW DISEASE SPREADS
DETAILS

Measles Mumps Rubella (MMR)
Various Vectors
Given to anyone unvaccinated and/or born after 1957. One time adult booster recommended.
TDAP (Tetanus, Diphtheria & Pertussis)
Wounds & Airborne
Only one adult booster of pertussis required.
Chickenpox
Direct Contact & Airborne
Given to those unvaccinated that did not have chickenpox.
Shingles
Direct Contact
Vaccine can still be given if you have had shingles.
Pneumonia
Airborne
Two vaccines given seperately. All 65+ or immunocompromised should receive both.
Influenza
Airborne
Vaccine components change annually.
Meningitis
Airborne & Direct Contact
Required for entry to the country.
For more details on any of the above vaccinations, visit our vaccination or make an appointment with your local Travel Health Specialist. Call or book online to schedule your appointment today.
Customer Reviews
Passport Health – Travel Vaccines for Libya

Overall rating: 5 stars – 2 reviews

"

Wonderful & Informatve

"

"I am a seasoned traveler, having lived in 9 countries outside the US and visited several more for work. I was very impressed on how really nice Elish and her assistant were today and how informative the review and discussion was with the nurse. The follow-up booklet on Libya that I was given is excellent information."

"

Wonderful Experience

"

"Very informative and helpful! I would recommend Passport Health to anyone traveling outside of the United States. Not only was I given advice on vaccinations for my trip to Libya, which was the purpose of my visit, I learned so much more about drinking water, and preparing for travel. Well worth the time! Thank you so much for the great advice and tips!"

Do I Need a Visa or Passport for Libya?

All U.S. citizens traveling to Libya must have a passport and valid visa issued by the Libyan government.

Sources: Embassy of Libya and U.S. State Department

For more information, see our Libya visa page. Or contact a Passport Health Passport and Visa specialist by calling 1-844-366-8472 or by filling out our online form.

What Is the Climate Like in Libya?

Avoid an Embarrassing Stop

Libya has mild winters and hot, dry summers. Libya's coastal climate is Mediterranean. Desert climate dominates the rest of the country.

In Tripoli, temperatures in the winter range from 48 to 64 degrees Fahrenheit. During the summer temperatures range from 73 to 91 degrees Fahrenheit. The rainy season tends to last from October through March, though Libya does not get much rain.

Is Libya Safe?

The U.S. government recommends against all travel to Libya due to terrorism, civil unrest and extremist violence in the region.

The U.S. government's capacity to assist Americans in Libya is severely limited. Extremist groups have targeted U.S. government officials and citizens. The most notable case is the 2012 Benghazi attack.

Crime levels and the threat of kidnapping are high. Militia presence is high, and militia members may detain travelers for any reason.

The State Department characterizes the security climate in Libya as unpredictable and unstable.

Libyan Rules, Customs and Laws

Libya's rules and customs may be different from what travelers are used to. Be sure to take note before traveling:

Travelers to Libya should dress conservatively and avoid public displays of affection.
LGBT travelers may face considerable risk as sexual acts between same-sex individuals are illegal.
Proselytizing is illegal in Libya.
Importing or consuming alcohol and pork products are illegal in Libya.
Taking pictures of some buildings, particularly military and government buildings is illegal.
Most law enforcement carried out by militias.
Review customs information before entering Libya. There are strict rules about currency, medication, religious materials, antiquities and firearms.

Travelers to Libya should review the region's laws before entering the country.

What Should I Take To Libya?

Here are some essential items to consider for your trip to Libya:

Insect repellent and sunscreen
Travelers may experience diarrhea from water or food they are not used to. A travelers' diarrhea kit is recommended for all travelers.
Light but modest clothing for hot temperatures
Travelers should carry their passports with them at all times. Individuals without passports may be detained for questioning.

U.S. Embassy to Libya

All Americans visiting Libya should register online with the U.S. Department of State before leaving. This allows the U.S. government to provide notifications on what may be happening in the country.

Due to the deteriorating security conditions in Libya, the U.S. Embassy to Libya is closed. Americans in Libya who need help are directed to contact the U.S. Embassy to Tunisia in Tunis.

U.S. Embassy Tunis
North East Zone
Les Berges du Lac
1053 Tunis, Tunisia
Telephone: +(216) 71-107-000,press 0 and ask for the Libya Office consular officer.
Emergency After-Hours Telephone: +(216) 58 575 409
Email: LibyaACS@state.gov

Visit the Embassy to Tunisia website before your trip to confirm correct contact information.

If you have any questions about traveling to Libya or are wondering what shots you may need for your trip, schedule an appointment by calling or book online now.

On This Page:
Do I Need Vaccines for Libya?
Do I Need a Visa or Passport for Libya?
What Is the Climate Like in Libya?
Is Libya Safe?
Libyan Rules, Customs and Laws
What Should I Take To Libya?
U.S. Embassy to Libya