International Travel Medicine, Tailored to the Needs of Employers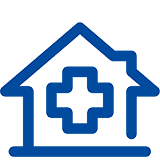 Nationwide
Clinic Network


25+ Years In
Travel Medicine


Customized for
Your Needs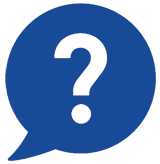 Questions?
Contact us today
Today's business world is global. And as more and more of your employees travel overseas, a critical business decision comes in understanding your duty of care to these key team members.
Health risks associated with travel vary by country. That's why Passport Health provides destination-specific travel education, vaccinations, medications and supplies.
Our Travel Medicine Specialists work with businesses to customize pre-travel visits to their needs. With onsite and in-clinic options we strive to make travel appointments convenient and hassle-free.
It makes business sense to mitigate unnecessary risks. One lost travel day could cost a business thousands of dollars, not to mention the greater risk of disease. But, something as simple as a vaccine can avoid this. Companies can protect their employees by providing pre-travel vaccinations, medications and personalized health counseling through Passport Health.
Which Vaccinations Are Recommended for Business Travelers?
Every country has its own risks associated with travel. While India and China are near each other, the care your employees need can vary greatly. It's key to protect your workers against illnesses that could hurt them and their plans.
Passport Health's locations are stocked all the travel or routine immunizations your employees may need. Even if you are not near a Passport Health location, our network of professional medical staff will be able to come to you and your employees.
Contact a Passport Health Account Representative by calling 1-888-986-8868 or reaching out online to learn more about which options are right for your employees' travel plans and your bottom line.
What Employee Travel Vaccine Program Options Are Available?
Every business has is as unique as its employees. Passport Health has a wide variety of options available that fit business and employees. Our most popular, fully modular options are:
In-Clinic Vaccination and Travel Medicine Services
Passport Health has an extensive and growing clinic network across North America. Our clinics are conveniently located near main offices and employee communities. Speaking with an account representative to learn how we can customize our in-clinic options to fit your needs.
Onsite Vaccination and Travel Medicine Services
Does your organization have an ongoing need for travel immunizations? Passport Health works with clients to create multiple employees in need of vaccination? Would you prefer to have your employees seen at your office?
Our expert travel staff will provide the same level of care and service at your offices as at our own. Save time and money by speaking with an account representative on this specially tailored program.
Everything about these options is customizable, from billing to time allotted.
Customer Reviews
Passport Health

–

Travel Vaccines

Overall rating:

5

stars –

5

reviews
"

Convenient Exam Solution

"

"Called for a MOD 14 physical and they were able to get me in and out the next day in just a few hours. Very convenient and easy."
"

Good to Go!

"

"My company used Passport Health to ensure this is travelers travel in safety to foreign locations. For a recent trip to Bulgaria, I contact Passport Health and within 10 minutes, I was contacted by a Nurse Practitioner familiar with my medical records, She cleared me for Bulgaria and reminded me that I would need a Typhoid Booster shot before going to Senegal a couple of months later."
"

Great Service

"

"Arrived at 1 left at 2 and had 6 shots and great explanation of every shot and detailed explanation of the diseases. I had immediate service and much of the time was spent getting a perfect list of everything needed from my employer, so that my employer would pay for every shot. Stephanie pushed for a TDAP instead of just tetus because whooping cough is present in part of Australia and Asia I will be living. Thank you Stephanie"
"

Wonderful and Informative

"

"I am a seasoned traveler, having lived in 9 countries outside the US and visited several more for work. I was very impressed on how really nice Elish and her assistant were today and how informative the review and discussion was with Elish. The follow-up booklet on Libya that I was given is excellent information. I was sent to Passport Health by my employer – MSF USA (Doctors without Borders)"
"

Fast, Friendly and Effective!

"

"I received short notice that I needed to travel to India for business. The entire team worked to get me on their schedule and were well equipped, professional, friendly and helpful in getting me ready with the safeguards I needed for my trip abroad. I can't say enough positive things about the experience. I immediately referred my team members who had upcoming international trips."
The Passport Health Advantage
No matter the option you chose, you are guaranteed Passport Health's first-class service. All onsite and in-clinic appointments will have all necessary vaccines available. Your employees will also receive country-specific information to help them stay safe while they are abroad.
Passport Health offers pre-travel physicals as part of our comprehensive wellness programs. These physicals will help make sure your staff is ready for any trips they may take.
Contact a Passport Health today and begin customizing your travel immunization program. Reach an account representative by calling 1-888-986-8868 or by filling out our online information form.