COVID-19 Temperature Testing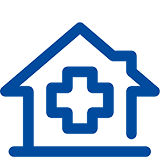 Nationwide
Health Services


Customized
for Your Needs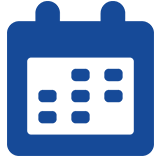 Online Service
Scheduling
In response to the COVID-19 pandemic, the CDC advises all critical workers may be permitted to continue duties following the implementation of precautionary practices, including temperature pre-screening of all employees before entering the workplace. These screenings can help keep employees safe and important infrastructure up and running.
Passport Health offers onsite COVID-19 temperature screening to employers nationwide. Our expert nurses and medical staff will come to your location and provide a complete pre-shift evaluation. This includes:
A medical questionnaire identifying if they have felt ill in the last 48 hours
Verification of symptoms in the last 48 hours
Establish risk exposure since previous shift
Temperature checks to ensure the individual does not have a fever
Questionnaires, temperature checks and other services will all be provided per CDC, OSHA and EEOC guidelines. There's no need to worry about having to hire medical staff or looking for out-of-stock supplies – we handle everything.
Get your onsite temperature screening program started today by calling 1-888-986-8868 or filling out our contact form below.
Who Needs Temperature Testing?
Each business is different. But, the following industries are generally recommended to institute temperature testing:
Laboratory workers
Public health services
Police and fire personnel
Correctional facilities
Homeless shelters
Childcare facilities
Treatment programs
Warehouses and distribution centers
Manufacturing facilities
Airport and airline workers
Major construction sites
Grocery stores
Pharmacies
Banks
Customer contact centers
Auto repair facilities
Temperature testing can provide your employees, clients and the public at large with peace of mind when interacting with your business. Call 1-888-986-8868 now to learn more.
How Should Employees Be Screened?
Temperature screening is a short but multi-step process. Individuals will provide their name, title and supervisor's name and then have their temperature taken. They will also be asked if they have any respiratory symptoms. If the temperature is above 100.4 degrees or they have signs of respiratory symptoms, the employee may be sent home by their manager/supervisor.
See a COVID-19 Employee Health Screening Form sample here.
Should We Take Additional Measures?
Yes! The EEOC recommends employers take more measures than just checking body temperature. The CDC recommends regular monitoring, wearing face masks, social distancing and disinfecting work spaces. And ensuring your employees are protected against infections other than COVID-19 also are critical.
Americans have suffered through one of the worst influenza seasons in years. The flu continues to circulate among workforces. Reducing the risk of flu among workforces bolsters productivity and profitability. But it doesn't stop at flu; common immunizations like Tdap and hepatitis are not always up to date. Eliminating these risks will fortify your COVID-19 preventative program.
Passport Health will help make sure your employees are current on their vaccinations. We offer all the immunizations needed for protection against various infections onsite. Contact us by calling 1-888-986-8868 to learn more.