Corporate Wellness During COVID-19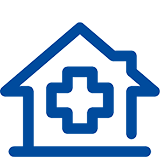 Nationwide
Health Services


Customized
for Your Needs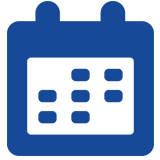 Online Service
Scheduling
This page offers information to employers looking to test and protect employees from COVID-19. Please visit our COVID-19 Testing page for information on testing for individuals.
Passport Health is Here To Help
The COVID-19 pandemic has deeply impacted many areas of American life, including business operations. And while preventative measures such as remote working can help, they cannot be applied to many business models or occupations. This leaves your most essential assets – your employees – exposed to contagion and our most critical business operations facing negative economic impact.
At Passport Health, we're leaning on our deep history of protecting people from disease to help American businesses protect their workforces against COVID-19.
For more than 25 years, we've partnered with businesses large and small to reduce downtime and protect the health of workers through onsite employee temperature screenings, wellness clinics and vaccination events. Our vast network allows us to move quickly and assist businesses with multiple sites nationwide alongside those with a single location.
Call one of our employee health screening experts today at 1-888-986-8868 and let us help you protect your team.
How Can I Protect My Team?
Ensure the sick stay away so the work can go on. For this to be successful, ill workers must first know they are infected. With a virus that may not present obvious symptoms, body temperature screenings can be effective in identifying the sick.
Temperature Testing
To help keep key infrastructure running during this time, Passport Health is offering onsite temperature testing nationwide. The CDC has advised all critical workers may be permitted to continue work following the implementation of precautionary practices including: pre-screening of temperatures and symptoms before entering the facility.
To learn more, see our Temperature Testing page.
Onsite Vaccinations
COVID-19 vaccination is available, but onsite vaccination against COVID-19 for businesses is not generally approved on a state level. Most states provide immunization on an individual level. But, when businesses can have onsite COVID-19 events, Passport Health is be ready and able to help.
With our workplace vaccination clinics, your entire team can schedule a time to visit our expert staff while already at the office. Our staff can administer several different types of vaccinations onsite depending on the individual employees' needs. Our online scheduling and e-consent system, allows for flexible timing to best fit your employees' schedule and no wasted commute time. Our onsite solutions offer peace of mind to your team, and keep you confident your company will stay on track.
Providing flexible and quality care, Passport Health is proud to support workplace flu clinics in virtually any location across North America. Our staff, passionate and highly trained, is here to take care of your team so that you can take care of business.
Does Passport Health Offer COVID-19 Testing?
Yes. Passport Health offers onsite and in-clinic COVID-19 testing options for employers. Customized plans are available. Please call a location near you or contact us for details.