Flu Vouchers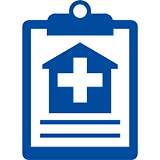 Nationwide Pharmacy Vouchers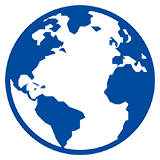 Solutions for a Dispersed Workforce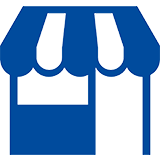 Branch and Small
Business Solutions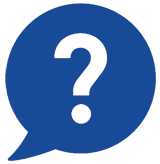 Questions?
Contact us today
Looking for a solution for your entire team? Passport Health's flu vouchers provide a solution for employees who work remotely or cannot make the onsite workplace event. With our flu shot vouchers, employees, as well as contractors and dependents, can conveniently redeem flu vaccine vouchers at any of the over 15,000 partnering pharmacies – including Walgreens, Target and CVS – that offer flu vaccines.
Customer Reviews
Passport Health

–

Flu Voucher Program

Overall rating:

5

stars –

5

reviews
"

Great Work!

"

"The staff was incredibly helpful and kind. They were genuinely interested in hearing trip details and made it clear that our travel documents were important and they would help us obtain them. Our business relies on traveling throughout the globe. They made it easy."
"

Great Experience

"

"The staff that helped us was very professional, friendly, and knowledgeable. It is a pleasure being able to work with them and plan such an easy to use voucher program."
"

Easy to Use Voucher Program

"

"I have arranged to have our staff flu clinic through the Passport Health voucher program for several years. The staff is prompt, friendly, professional, and very knowledgeable. We feel they always give us the time and attention our staff need."
"

Very Efficient

"

"I out of an at home office, as the company that I work for is not located in TN. Passport was so convenient and I was able to use the voucher that my company provided for my flu shot. I love the online submission of information, reminders, and efficiency of the staff."
"

Outstanding service

"

"This is the way to go. You can receive vouchers and use them at times most convenient for your staff. This is a great option that we plan to continue using."
Flu vouchers can be offered as part of your onsite flu clinic program or as an à la carte service. There are no minimum requirements for vouchers; Passport Health's flu vouchers are only billed when redeemed, providing you with flexibility in meeting your team's needs.
Flu vouchers are popular solutions for smaller offices that may not have enough volume to support an onsite event. They also offer a solution for remote employees or those who miss the company's wellness event. Employees can access flu vouchers via a PDF provided to your flu clinic coordinator for disbursement.
Flu seasons vary and are unpredictable in their severity, but statistics show us that the virus packs a punch. Flu is responsible for 31.4 million outpatient visits each year, as well as 200,000 hospitalizations and more than $87 billion in economic burden.
Help your team stay healthy by partnering with Passport Health for onsite flu clinics and flu clinic vouchers.