Other Vaccinations for Your Flu Clinic


Nationwide
Vaccination Services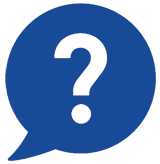 Questions?
Contact us today


Provide
Everyday Protection


Variety of
Vaccines Available
When it comes to preventative care, vaccines offer a simple, cost-effective solution to protect your team. Passport Health is proud to work with corporations and government entities to offer routine vaccination programs for their employees, minimizing risk of illness and reducing health care costs.
Wellness vaccines such as pneumonia and Tdap protect your employees and their families and reduce your company's exposure to medical emergencies and worker's compensation claims.
Customer Reviews
Passport Health

–

Other Onsite Vaccinations

Overall rating:

5

stars –

5

reviews
"

Nice Service

"

"Nice clinic for our local employees to utizilie for flu shots. Thank you for allowing us to use Passport Health. We also utilize them for routine and travel vaccinations."
"

Repeat User

"

"We have been using Passport Health for many years to get schedule our onsite flu events. They are quick, comfortable and a offer other vaccinations for our employees. Thank you!"
"

My First Experience

"

"Passport Health does a great job with helping us plan and execute our flu program. They are always very quick and knowledgeable and helped us a pick a few other vaccines to help our employees. If asked by anyone, I would gladly recommend Passport Health."
"

Great Healthcare Solution

"

"I was so pleased to we planned our annual vaccinations with Passport Health. They were able to plan a convenient time for us and helped us know who needed what. The service was impeccable–really, really professional and friendly!"
"

Fantastic Solution

"

"Prompt, efficient, thorough, pleasant and most importantly, very easy process! Passport Health even offered additional vaccinations for our flu clinic so we could get everything done at one time. Thank you!"
Pneumonia
In the United States, about 3 million cases of pneumonia are reported each year, resulting in 674,000 visits to the emergency room. Providing onsite vaccinations protect your target population, minimizing risk of elevated medical bills and absenteeism, not to mention the possibility of death, resulting from a pneumococcal diagnosis.
Passport Health's onsite immunizations make receiving pneumonia protection simple and easy, at a cost well below that charged by a physician.
Tdap
Tdap vaccination protects against tetanus, diphtheria and pertussis (whooping cough). The vaccine provides protection for 10 years, at which point a booster is recommended.
Exposure to tetanus is a common workplace injury. An employee who receives a puncture wound while working in the field, or is pierced by a piece of metal, may require testing for tetanus and result in a worker's compensation claim. Tdap vaccination protects against this risk, minimizing exposure to direct and indirect costs of worker's compensation claims, including administrative and employee time managing a claim and receiving care, medical expenses, and increased premiums.
Passport Health's onsite immunizations make receiving Tdap protection simple, easy and at a cost well below that charged by a physician.
Ask your Passport Health wellness consultant for information on additional vaccines that might be beneficial for your team.