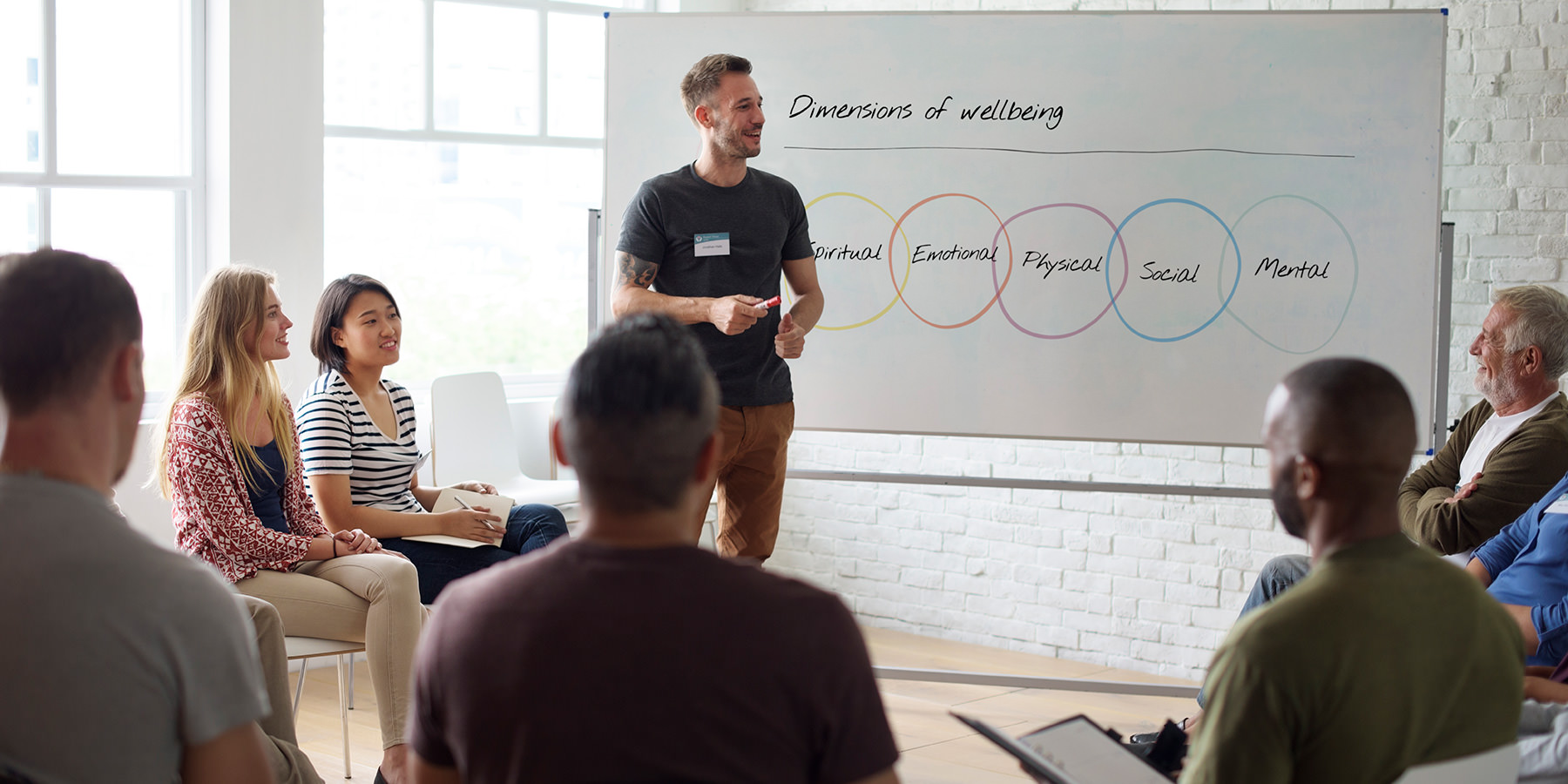 Personalized Health Tools
Without context, a number doesn't mean much. That's why our biometric programs focus on education and engagement to help employees know how to take action to turn their numbers into goals.
Education and Awareness
The first step is awareness. Passport Health clinicians review screening results with each participant to identify personal health wins as well as areas to improve. Our goal is to help employees understand how to live healthier, and we focus on positive messages to encourage participants to make healthier choices.
Educational flyers are provided as take-aways for any health risks identified during the screening process.
Finally, our team will provide a post-screening follow-up communication with any participant whose results were out of range.
Wellness Incentives and Coaching
Passport Health's wellness portal provides customized programs for your employees and a powerful tool for your wellness team to identify and analyze your population's biggest health risks. Health risk assessments, incentives tracking, coaching, and integration with your health plan are all available on our portal.
Simple and Easy
Health data is collected electronically with a user-friendly system that operates independently (no need for wi-fi access). This digital data collection allows for flexibility in reporting outcomes to a third-party or to your internal team quickly and seamlessly.
Passport Health's biometric screening events are simple and easy for employees and program administrators. From initial set-up to clean-up, our team is there to handle every last detail.
Call, email or chat the Passport Health team to learn more.
Customer Reviews
Passport Health –

Personalized Tools
Overall rating:

5

stars –

3

reviews
"

Excellent

"

"At first we were unsure if using a company was our best option. After we found Passport Health it was an amazing and lovely experience. I am definetly using them for all our health needs."
"

Excellent Service

"

"The corporate services exceeded my expectations! Our contact was knowledgeable and personable. We appreciated the personalized tools and feel more prepared than ever!"
"

Helpful and Knowledgeable staff

"

"The staff told us just what we needed to know for our health screenings. They were super nice and gave us the tools we needed!"