Onsite Flu Vaccinations


Nationwide Flu
Vaccination Services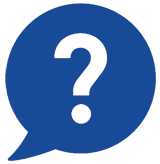 Questions?
Contact us today


Customized
for Your Needs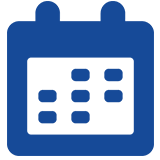 Online Flu Clinic
Scheduling
The flu can take a toll – on employee health, on company productivity, and on overall health care costs. Workplace flu shot clinics are an easy, cost-effective way to protect your team.
Passport Health provides clients with quality care and flexible options. Our team is proud to support workplace flu clinics in virtually any location in North America, and we offer a host of options designed to make your flu program a success.
Quality Care
Every nurse at all onsite flu shot clinics is trained in flu vaccination as well as clinic administration and documentation. You and your employees are in good hands with our passionate nursing team.
Coordination, Administration and Registration
From your first call to the final shot, Passport Health's team will help make your flu season (and flu clinic) worry-free. We will coordinate the best time, place and methods with you, to help make sure your flu event is a success.
Education and Information
We know you're busy, and our team is here to make your flu clinic as simple as possible. You will receive all the necessary information on your event from our expert staff before your clinic.
Online Scheduling
No one likes standing in line, and you don't want employee productivity hampered on the day of your event by long wait times. Our free online scheduling tool includes a customized URL that directs to a co-branded portal.
E-Consent
Eliminate the hassle of printing consent forms and collecting paper records with Passport Health's paperless flu clinic option.
Flu Shot Vouchers
Passport Health's voucher option provides a solution for employees who work remotely or cannot make the onsite event. Employees, as well as contractors and dependents, can conveniently redeem flu vaccine vouchers at any of the over 15,000 partnering pharmacies.
What Is an Onsite Flu Clinic?
An onsite flu clinic is a workplace solution designed to make vaccination as simple as possible. Qualified nurse(s) arrive at your office or worksite to administer flu vaccines at a day and time convenient for you. This is a smooth and easy service that encourages employee vaccination.
No matter where your business is located, or what sector you are in, Passport Health is ready to help.
Which Other Services Are Available?
Keeping your employees healthy pays dividends. Learn more about our wellness services here or contact a Passport Health wellness specialist today by calling 1-888-986-8868 or filling out our contact form.
Customer Reviews
Passport Health

–

Workplace Flu Clinics

Overall rating:

5

stars –

5

reviews
"

Very Informative and Professional

"

"Short visit, but received a lot of very good health information. Representative was friendly and knowledgeable. Website was very easy to navigate, set up the clinic and provide additional health information."
"

Phenomenal Experience

"

"I was blown away by the professional knowledge, kind attention, and thoughtful care from Passport Health. All of my questions were answered patiently and with incredible knowledge. We are so grateful."
"

Thorough and Professional

"

"Excellent service. Much more thorough than the clinic we used to a few years ago which charged high prices and didn't provide the quality of service that Passport Health provided."
"

Excellent Experience

"

"Finding Passport Health was awesome! I felt that everything was handled in a very professional manner, did not feel pressured to make any choices I did not feel were warranted for our flu event. As well, our account representative made me aware of some immunizations we should have with our clinic. Very informative and helpful."
"

On Time, High Quality

"

"Very friendly service and very informative. This clinic charges very competitive prices which I wasn't expecting."