The COVID-19 pandemic has affected travel to many countries. The Bahamas may require you to have a negative COVID-19 test for entry.
Please see our COVID-19 Restrictions page to learn more.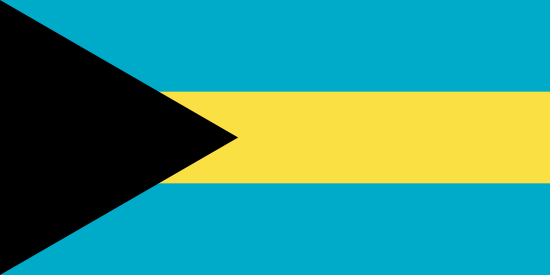 Travel Vaccines and Advice for the Bahamas
The Bahamas is a frequent stop on cruises, captivating tourists who often seek out more time in this tropical location. With over 700 islands, this country has a little something for every type of traveler.
From the city of Nassau to the resorts of Grand Bahama, there is so much to do and see in one of the most popular travel destinations in the world.
Do I Need Vaccines for the Bahamas?
Yes, some vaccines are recommended or required for the Bahamas. The CDC and WHO recommend the following vaccinations for the Bahamas: hepatitis A, hepatitis B, typhoid, yellow fever, rabies, meningitis, polio, measles, mumps and rubella (MMR), Tdap (tetanus, diphtheria and pertussis), chickenpox, shingles, pneumonia and influenza.
COVID-19 vaccination is recommended for travel to all regions, both foreign and domestic. Check with your local Passport Health clinic if immunization is offered in your area.
See the bullets below to learn more about some of these key immunizations:
See the tables below for more information:
Recommended Travel Vaccinations for the Bahamas

VACCINE
HOW DISEASE SPREADS
DETAILS

COVID-19
Airborne & Direct Contact
Recommended for all unvaccinated individuals who qualify for vaccination
Hepatitis A
Food & Water
Recommended for most travelers
Hepatitis B
Blood & Body Fluids
Accelerated schedule available
Typhoid
Food & Water
Shot lasts 2 years. Oral vaccine lasts 5 years, must be able to swallow pills. Oral doses must be kept in refrigerator.
Yellow Fever
Mosquito
Required if traveling from a country with risk of yellow fever transmission.
Rabies
Saliva of Infected Animals
Vaccine recommended for long-term travelers and those who may come in contact with animals.
Routine Vaccinations for the Bahamas

VACCINE
HOW DISEASE SPREADS
DETAILS

Measles Mumps Rubella (MMR)
Various Vectors
Given to anyone unvaccinated and/or born after 1957. One time adult booster recommended.
TDAP (Tetanus, Diphtheria & Pertussis)
Wounds & Airborne
Only one adult booster of pertussis required.
Chickenpox
Direct Contact & Airborne
Given to those unvaccinated that did not have chickenpox.
Shingles
Direct Contact
Vaccine can still be given if you have had shingles.
Pneumonia
Airborne
Two vaccines given seperately. All 65+ or immunocompromised should receive both.
Influenza
Airborne
Vaccine components change annually.
Meningitis
Airborne & Direct Contact
Given to anyone unvaccinated or at an increased risk, especially students.
Polio
Food & Water
Considered a routine vaccination for most travel itineraries. Single adult booster recommended.
Travelers' diarrhea is a threat for travelers to all destinations, including the Bahamas. Be sure to only eat from reputable restaurants and bring along a diarrhea kit in case of illness.
Dengue fever is a serious risk to travelers to the Caribbean. Make sure you're protected with mosquito repellents or netting.
Zika is also present in the Bahamas. Women who are pregnant or may become pregnant should consider avoiding the region. Take standard anti-mosquito precautions to avoid the disease.
Visit our vaccinations page to learn more. Travel safely with Passport Health and schedule your appointment today by calling or book online now.
Customer Reviews
Passport Health – Travel Vaccines for Bahamas

Overall rating: 5 stars – 4 reviews

"

Will use them again

"

"The nurse was very helpful and knowledgeable of the travel needs for my trip to the Bahamas"

"

Yay!

"

"I am going to the Bahamas with my mom, dad and sister. Thank you to our nurse for being so kind and gentle. I was nervous but it was fine."

"

Great Clinic

"

"Nurse was very professional and knowledgeable about my visit. Prepped me for my trip to the Bahamas and insured that I was aware of potential risks so I could have safe trip. I'm only not recommending to my company because my company already uses Passport Health."

"

Easy experience

"

"Passport health made it very easy for me to get required vaccinations for my trip to the Bahamas. Very helpful with recommendations for my trip"

Do I Need a Passport or Visa for the Bahamas?

A passport is required to enter the Bahamas, but a visa is not for stays less than 90 days. Proof of a return ticket and financial information may be required.

Bahamas Entry Requirements
Do I Need A…
For My Trip to the Bahamas?
Passport
Tourist Visa
Business Visa
Vaccinations

Sources: Embassy of Bahamas and U.S. State Department

For more information contact a Passport Health Passport and Visa specialist by calling 1-844-366-8472 or by filling out our online form.

What is the Climate Like in the Bahamas?

As a typical tropical climate, the Bahamas is largely influenced by the Gulf Stream. This makes its pristine waters very warm. The country has four well defined seasons.

Winter – The least rainy part of the year. Expect temperatures in the 70's.
Spring – This season is regarded as the best time of the year to visit. Temperatures are in the low-70's.
Summer – The most humid and rainiest time of the year, especially in June. Hurricane season runs from July through October. Temperatures during the summer can climb to the 90's.
Fall – Expect carryover from hurricane season, but a great option for visitors. Temperatures are in the high-70's.

Weather wise, the biggest threat are hurricanes. If you find yourself experiencing a hurricane, be aware air transportation may shut down.

How Safe Is the Bahamas?

Crime is less common in the Bahamas than many other regions.

Areas with tourism have more crime than other areas. Theft and sexual assault are the most common types of crime. Be sure to watch your alcohol intake and your surroundings.

Cars are available to rent, but public transit is often easier. Be careful on buses and in other public areas as pickpocketing can occur.

The Andros Barrier Reef In the Bahamas

Avoid an Embarrassing Stop

This Andros Barrier Reef is one of the largest in the world. Containing 15 percent of the world's coral, it is the third largest barrier reef on the planet.

Diving and snorkeling in this location will allow you to see heaps of marine life. The blue marlin, Bahama's national fish, loves the Andros reef. Blue Marlin are often 14 feet long and can weigh 2,000 pounds.

Venture to the Tongue of the Ocean, a massive trench reaching 6,000 feet deep! Transportation to Andros from the island of New Providence is easy and guided tours are available.

What Should I Take To the Bahamas?

Here are recommended items to bring along with you to the Bahamas:

Sunscreen – Beachtime is one of the most popular reasons to go to the Bahamas, but it's important to have sun protection. Make sure to bring sunscreen that is at least 30 SPF.
Proper Clothing – The tropical climate warrants tropical clothing! Beach attire are obvious clothing items to pack as well as casual wear. In colder months, warmer clothes are recommended for colder nighttime temperatures.
Water Gear – Both snorkels and diving equipment are available in the Bahamas but bring it along if you have it. Water shoes are recommended if you plan to take part in watersports.

United States Embassy In the Bahamas

The U.S. State Department recommends signing up for the Smart Traveler Enrollment Program (STEP). This free program allows the U.S. Embassy in the Bahamas to update you if any emergency or risks were to occur within the country.

U.S. Embassy Nassau
P.O. Box N-8197
#42 Queen Street
Nassau, The Bahamas
Telephone: +(242) 322-1181
Emergency After-Hours Telephone: +(242) 357-7004
Fax: +(242) 356-7174

Ready to start your next journey? Call us at or book online now!

On This Page:
Do I Need Vaccines for the Bahamas?
Do I Need a Passport or Visa for the Bahamas?
What is the Climate Like in the Bahamas?
How Safe Is the Bahamas?
The Andros Barrier Reef In the Bahamas
What Should I Take To the Bahamas?
United States Embassy In the Bahamas