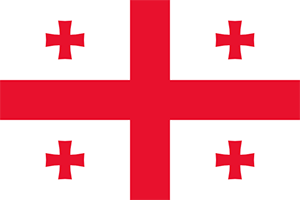 Travel Vaccines and Advice for Georgia
Georgia is a relatively small country in the Caucasus region of Eastern Europe.
Georgia borders the Black Sea and four countries: Turkey, Armenia, Azerbaijan and Russia. Its region has seen some turmoil in recent years. Border skirmishes, especially with Russia, have occurred. But, Georgia is still a wonderful country with much to offer visitors.
Do I Need Vaccines for Georgia?
Yes, some vaccines are recommended or required for Georgia. The CDC and WHO recommend the following vaccinations for Georgia: hepatitis A, hepatitis B, rabies, meningitis, polio, measles, mumps and rubella (MMR), Tdap (tetanus, diphtheria and pertussis), chickenpox, shingles, pneumonia and influenza.
COVID-19 vaccination is recommended for travel to all regions, both foreign and domestic. Check with your local Passport Health clinic if immunization is offered in your area.
See the bullets below to learn more about some of these key immunizations:
See the tables below for more information:
Recommended Travel Vaccinations for Georgia

VACCINE
HOW DISEASE SPREADS
DETAILS

COVID-19
Airborne & Direct Contact
Recommended for all unvaccinated individuals who qualify for vaccination
Hepatitis A
Food & Water
Recommended for most travelers
Hepatitis B
Blood & Body Fluids
Accelerated schedule available
Rabies
Saliva of Infected Animals
High risk country. Vaccine recommended for long-term travelers and those who may come in contact with animals.
Polio
Food & Water
Proof of polio vaccination may be required. Considered a routine vaccination for most travel itineraries. Single adult booster recommended.
Routine Vaccinations for Georgia

VACCINE
HOW DISEASE SPREADS
DETAILS

Measles Mumps Rubella (MMR)
Various Vectors
Given to anyone unvaccinated and/or born after 1957. One time adult booster recommended.
TDAP (Tetanus, Diphtheria & Pertussis)
Wounds & Airborne
Only one adult booster of pertussis required.
Chickenpox
Direct Contact & Airborne
Given to those unvaccinated that did not have chickenpox.
Shingles
Direct Contact
Vaccine can still be given if you have had shingles.
Pneumonia
Airborne
Two vaccines given separately. All 65+ or immunocompromised should receive both.
Influenza
Airborne
Vaccine components change annually.
Meningitis
Airborne & Direct Contact
Given to anyone unvaccinated or at an increased risk, especially students.
Visit our vaccinations page to learn more. Travel safely with Passport Health and schedule your appointment today by calling or book online now.
Do I Need a Visa or Passport for Georgia?
Individuals traveling to Georgia must have a passport that is valid at the time of entry. It's not required for travelers to have a visa when visiting Georgia if you plan to for less than a year.
Georgia Entry Requirements

Do I Need A…
For My Trip to Georgia?

Passport
Tourist Visa
Business Visa
Vaccinations
Sources: Embassy of Georgia and U.S. State Department
What is the Climate Like in Georgia?
Georgia has a warm, temperate climate with some geographic variation. This is caused by the Greater Caucasus Mountains shielding the country from cold northern air. The Lesser Caucasus range protects the country from the hot, dry southern air.
Georgia sees summer temperatures in the mid-60's. Winters in east Georgia are a bit colder, usually in the high-30's.
When traveling to Georgia, you can expect the most rain during the spring months. But, you can expect more rain the closer you are the coast. Georgia has the best travel weather during May, June and September.
How Safe is Georgia?
Georgia has two regions, known as Abkhazia and South Ossetia, that are occupied by Russia. Avoid traveling to these areas. Travel documents are required for this region.
Outside these regions, Georgia is generally safe. Petty crime is not uncommon and armed theft does occur. Assume any and all assailants you encounter can very well be armed and dangerous. Reduce this risk by maintaining a low profile and by not carrying a large amount of cash. Avoid traveling alone or at night.
Credit card skimming and identity theft can occur. It's common for ATMs to be tampered with and publicly-available internet terminals to be compromised. Counterfeit money crimes are also known to occur in Georgia.
Visit Abanotubani
Avoid an Embarrassing Stop
Tbilisi, the capital of Georgia, wasn't always filled with modern architecture. In fact, it wasn't even always in the location that it is today. The Old Town of Tbilisi, now known as "Abanotubani", is home to 11th century buildings, rich with history.
Tourists are attracted to this area because of the natural sulfur baths that can be found here. A legend surrounding the baths states that a king found the springs when his falcon landed there.
Earlier settlers built "beehive-like domes" around the sulfur baths to trap in heat. It's believed the baths provide many benefits from the sulfur. Travelers will venture many miles for this relaxing experience.
What Should I Take to Georgia?
Here are some essential items to consider bringing on your trip to Georgia:
Sturdy shoes/hiking boots if you plan to spend time outdoors.
Prescription medication in its original packaging as well as the prescription script from your doctor.
Cash and traveler's checks are recommended. Hotels and restaurants throughout the country may not accept credit cards.
U.S. Embassy in Georgia
All Americans visiting Tunisia should register online with the U.S. Department of State before departure. This will inform the office of your travel plans within the country and will allow them to reach out in the case of an emergency or evacuation.
Once in Georgia, the information for the U.S. Embassy is:
U.S. Embassy Tbilisi
29 Georgian-American Friendship Avenue
Didi Dighomi
Tbilisi, Georgia, 0131
Telephone: +(995)(32) 227-7724 (M-F 8:30-5:30)
Emergency After-Hours Telephone: +(995)(32) 227-7000
Customer Reviews
Passport Health – Travel Vaccines for Georgia

Overall rating: 5 stars – 4 reviews

"

Friendly and informative

"

"I thought the staff was very friendly and knowledgeable about recommendations and vaccines I needed for my upcoming trip to Georgia."

"

Knowledgeable and Professional

"

"The nurse took the time to walk thru all the information regarding travel to Georgia; she wasn't pushing to sell shots – it was clear she was working in our best interest. it was easy and relaxed. Great, great experience. I will be a repeat customer for sure."

"

Great Resource

"

"The RN was wonderful when we visited to discuss our upcoming trip to Georgia. She had a complete book prepared with detailed vaccination and general travel information. She took the time to answer all of our questions. We will definitely go back when we are planning future trips."

"

Very Professional

"

"The staff was very professional and assisted my wife and I in preparing for our trip to Georgia. Would recommend."

On This Page:
Do I Need Vaccines for Georgia?
Do I Need a Visa or Passport for Georgia?
What is the Climate Like in Georgia?
How Safe is Georgia?
Visit Abanotubani
What Should I Take to Georgia?
U.S. Embassy in Georgia