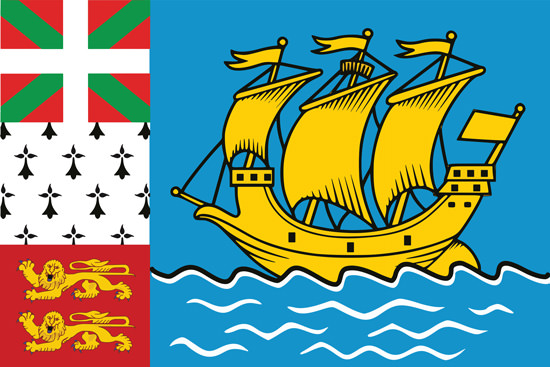 Travel Vaccines and Advice for Saint-Pierre-et-Miquelon
Saint-Pierre-et-Miquelon is a territorial collective of France made up of eight islands.
Saint Pierre's population is small. The official language is French and the majority of the population practices Christianity.
The citizens of Saint-Pierre have French citizenship. A Prefect is also appointed by France to represent the territory.
The capital and the largest city of Saint-Pierre-et-Miquelon is Saint-Pierre.
Do I Need Vaccines for Saint-Pierre-et-Miquelon?
Yes, some vaccines are recommended or required for Saint-Pierre-et-Miquelon. The CDC and WHO recommend the following vaccinations for Saint-Pierre-et-Miquelon: hepatitis A, hepatitis B, rabies, meningitis, polio, measles, mumps and rubella (MMR), Tdap (tetanus, diphtheria and pertussis), chickenpox, shingles, pneumonia and influenza.
COVID-19 vaccination is recommended for travel to all regions, both foreign and domestic. Check with your local Passport Health clinic if immunization is offered in your area.
See the bullets below to learn more about some of these key immunizations:
See the tables below for more information:
Recommended Travel Vaccinations for Saint-Pierre-et-Miquelon

VACCINE
HOW DISEASE SPREADS
DETAILS

COVID-19
Airborne & Direct Contact
Recommended for all unvaccinated individuals who qualify for vaccination
Hepatitis A
Food & Water
Recommended for most travelers
Hepatitis B
Blood & Body Fluids
Accelerated schedule available
Rabies
Saliva of Infected Animals
Vaccine recommended for long-term travelers and those who may come in contact with animals.
Routine Vaccinations for Saint-Pierre-et-Miquelon

VACCINE
HOW DISEASE SPREADS
DETAILS

Measles Mumps Rubella (MMR)
Various Vectors
Given to anyone unvaccinated and/or born after 1957. One time adult booster recommended.
TDAP (Tetanus, Diphtheria & Pertussis)
Wounds & Airborne
Only one adult booster of pertussis required.
Chickenpox
Direct Contact & Airborne
Given to those unvaccinated that did not have chickenpox.
Shingles
Direct Contact
Vaccine can still be given if you have had shingles.
Pneumonia
Airborne
Two vaccines given separately. All 65+ or immunocompromised should receive both.
Influenza
Airborne
Vaccine components change annually.
Meningitis
Airborne & Direct Contact
Given to anyone unvaccinated or at an increased risk, especially students.
Polio
Food & Water
Considered a routine vaccination for most travel itineraries. Single adult booster recommended.
Visit our vaccinations page to learn more. Travel safely with Passport Health and schedule your appointment today by calling or book online now.
Do I Need a Passport or Visa for Saint-Pierre-et-Miquelon?
All passports must be valid for three months beyond the intended travel dates. You do not need a travel or any kind of visa if your stay in Saint-Pierre is under 90 days. Although Saint-Pierre is a is part of France, the Schengen Agreement is not practiced here.
Saint-Pierre-et-Miquelon Entry Requirements

Do I Need A…
For My Trip to Saint-Pierre-et-Miquelon?

Passport
Tourist Visa
Business Visa
Vaccinations
Sources: Embassy of Saint-Pierre-et-Miquelon and U.S. State Department
What Is the Climate Like in Saint-Pierre?
Saint-Pierre-et-Miquelon is a group of islands off the coast of Canada that has a cold climate with lots of rain or snow. The most popular tourist spots on the islands are Saint-Pierre and Miquelon-Langlade. During the summer months of June to August, it is warmer and less rainy, with temperatures around 50 degrees. This time of year is good for people who like milder temperatures and less rain.
During the winter months of December to February, it is colder, with temperatures averaging around 20 degrees and more rain or snow. The spring and fall months of April-May and September-October are mild, with temperatures around 50 degrees.
People who visit Saint-Pierre-et-Miquelon should expect cool temperatures and the possibility of rain or snow at any time of the year. It is a good idea to bring warm, waterproof clothing and have indoor activities planned in case of bad weather.
How Safe Is Saint-Pierre?
Saint-Pierre-et-Miquelon is a small French archipelago that is generally a safe destination for travelers. But, it's important to take some precautions to stay safe.
Be aware of your surroundings, especially in crowded areas or at night. Follow local laws and customs, such as not smoking in public places and not buying or consuming alcohol if you're under 18. Be prepared for the weather by bringing warm clothing, rain gear, and sturdy shoes if you plan to explore.
Use common sense by keeping your valuables secure and not accepting rides or invitations from strangers.
By following these tips, travelers can have a safe and enjoyable trip to Saint-Pierre-et-Miquelon.
Île aux Marins
Avoid an Embarrassing Stop
Île aux Marins is an island located off the coast of Saint-Pierre, which is known for its historical significance and charming beauty. The island was once a thriving fishing village, and has been turned into a museum to showcase the traditional way of life on the archipelago.
Visitors can explore the village's narrow streets, picturesque houses, and preserved artifacts, which reflect the daily life of the islanders in the 19th and 20th centuries.
Tourists can visit the museum to learn about the history and culture of Saint-Pierre-et-Miquelon, including fishing, boat-building, and traditional island life. They can also take a boat tour around the island and the surrounding islands, offering stunning views of the coastlines and landscapes of the archipelago.
Île aux Marins offers a unique and fascinating travel experience for those interested in history, culture, and natural beauty. It is a must-see destination for tourists visiting Saint-Pierre-et-Miquelon.
What Should I Take To Saint-Pierre?
Here are some essential items to consider for your trip to Saint-Pierre:
Hats and sunscreen to protect against the sun.
Light rain jacket (sometimes the weather, specifically rain and wind, can be unpredictable)
Water purification tablets to prevent traveler's diarrhea.
You should not need a power convertor if you are coming from North America.
U.S. Consular Services in Saint-Pierre
All Americans visiting Saint-Pierre should register online with the U.S. Department of State before departure. This will inform the office of your travel plans within the country and will allow them to reach out in the case of an emergency or evacuation.
There is no U.S. embassy in Saint-Pierre, but it is served by the embassy in France.
U.S. Embassy Paris
2 Avenue Gabriel
75008 Paris
France
Telephone: (33) (1) 43-12-22-22
Emergency Phone: (33) (1) 43-12-22-22
citizeninfo@state.gov
If you have any questions about traveling to Saint-Pierre or are wondering what shots you may need for your trip, schedule an appointment with your local Passport Health travel medicine clinic. Call us at or book online now and protect yourself today.
Customer Reviews
Passport Health – Travel Vaccines for Saint Pierre et Miquelon