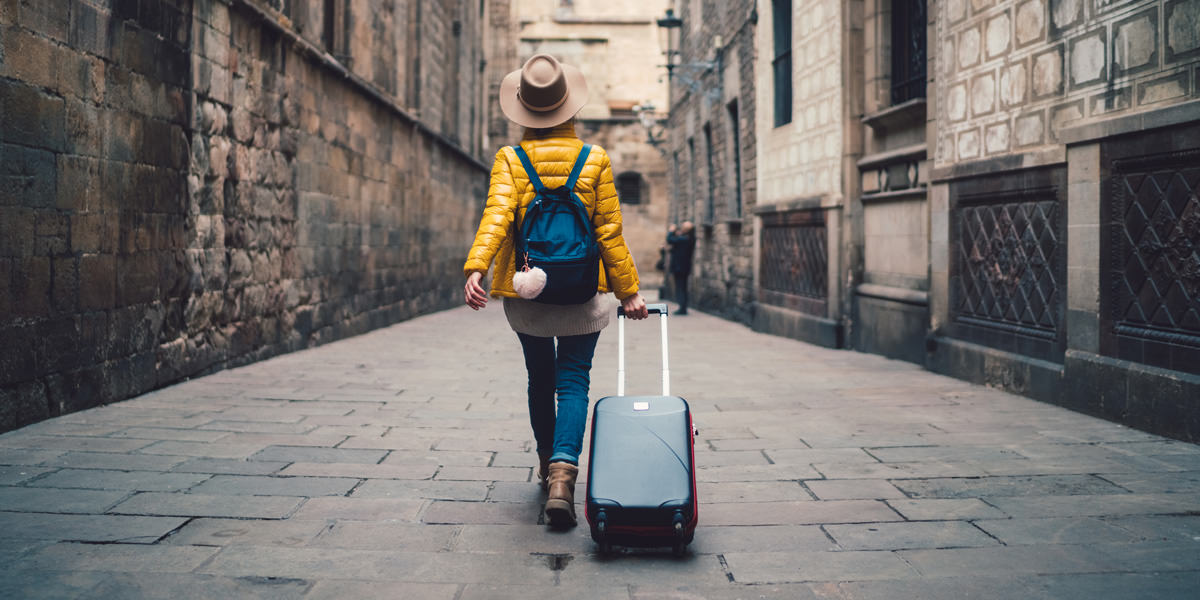 Vaccinations
In our globalized, modern, and mobile world, over 1 million people travel internationally each day. In many countries, vaccine preventable diseases are still common even though they have been eradicated from North America. Without vaccines, epidemics of many preventable diseases will return, resulting in increased illness and deaths and a lower quality of life.
Vaccination before travel is imperative to ensure global public health and to help individuals stay healthy during and after their travels. As such, Passport Health Travel Vaccines and Wellness Solutions® is committed to ensuring maximum immunization coverage in all populations from children, to members of the workforce, to the elderly, to international travelers via our nationwide clinic network.
Travel and Specialty Vaccines:
Passport Health offers vaccinations recommended and required for international travel. In fact, we specialize in these hard to find travel vaccines, and our clinicians are highly trained in their proper administration, all at a competitive price. Click on the links below to learn more about Passport Health's travel vaccination options:
WATCH: Tips and Tricks to Stay Healthy Abroad from Dr. Scott Morcott
Medications and advice are also available for these conditions:
Travel vaccination questions? Get answers from our expert representatives today. Call to speak with a Passport Health travel health representative.
Vaccines for Travel Destinations:
Passport Health's Travel Medicine Specialists offer vaccinations for travel to any country in the world, as well as destination specific health advice tailored to our client's itineraries. Many locations have recommended or required vaccinations, including many on Passport Health's Top Ten Most Frequently Visited Destinations:
Not traveling to a country listed here? Contact a Passport Health travel specialist today to learn more by booking online or calling .
Customer Reviews
Passport Health – Travel Vaccinations
Overall rating: 5 stars – 20 reviews
"

Valuable Resource

"

"I was referred to this service to prepare for an upcoming work trip. The information that I got was excellent and I would not have been as prepared had I not come here. I also received several vaccinations and specialty travel supplies that were targeted for the possible unsanitary conditions which I may encounter. I would highly recommend visiting here before a trip to anywhere."
"

Linda is awesome

"

"I made an appointment for a hep a shot, but Linda reviewed my yellow booklet and told me I didn't need it. She recommended typhoid instead. I appreciate that she could adjust to my needs quickly and only give me what I need."
"

Extremely Helpful and Easy Process

"

"I was provided a very thorough consultation on the risks and recommended vaccines for my upcoming trips. All of my questions were answered in detail and I was able to leave feeling confident about my health for upcoming travel."

Submitted by:

Excited Traveler
"

Great Experience

"

"I needed a consultation regarding a trip I am taking to the Amazon in July. While I have everything in place for the logistics of the trip, I needed information regarding being prepared to protect my health as I travel. The nurse at the Columbia, MD office walked me through all of the possible concerns and challenges. She provided me all the information I needed to decide on what vaccines and medicine I needed to be prepared. She was thorough and made the experience easy for me."
"

Wonderful First Time Visit!

"

"The nurse was great! She was very informative and very helpful. She let me know what my options were and did a great job explaining why I needed the vaccination for my travels. She was also wary not to come off like a sales person, so she let me make my own decisions about what I wanted to purchase. Thanks so much!"
"

Very Impressed

"

"I made the appointment online, got a reminder, and went. Everything was ready for me, and the nurse spent enough time with me to give me the info I needed. She also went over the personally prepared Colombia country booklet with me, about shots and cautionary matters. Told me about available products to help with mosquito repellant and food/water treatment. I had the yellow fever shot as a precaution, and as a skilled nurse she was really good at giving it–basically a pinch and a band aid over the area, and I'm good for ten or more years! Well worth the visit and time spent with her for the valuable travel info and options on products. She also discovered from my vaccination records that I was due for a booster or two, which I will get from my internist. Thank you !"
"

Great Experience at Passport Health

"

"I needed multiple vaccinations for my upcoming business trip to Africa, and the nurse was really great. She had fully researched all my vaccination needs (given the areas I'd be traveling), had all the info pulled together, shared her recommendations and answered my questions. I was also able to get other needs completed here, like anti-diarrhea and insect repellent kits. I'm all set for my trip!"
"

Very Helpful

"

"We are taking a cruise from Puerto Rico 1,000 miles up the Amazon River in Brazil, with lists of stops coming and going. We could be exposed to yellow fever, malaria, and Zika ( along with other lesser known ailments). We appreciated all the mosquito advice. Also the yellow fever vaccine is very hard to find, and Passport Health has it."
"

Great Clinic

"

"My first experience at this clinic was great! The nurse was knowledgeable and very outgoing! She explained everything and talked me through what was going to happen. I consulted with her for awhile and got to know her on a personal level. She made me laugh and I gained some knowledge from my visit! I would recommend this clinic to anyone who needs a vaccine or a consultation. I already cannot wait to go back for my booster shots!"
"

Excellent Service

"

"I was referred to Passport Health by my Internist for shots for my upcoming trip to Africa. On my first visit, the nurse spent a considerable amount of time telling me about all of shots, malaria pills, pills to take if I get a parasite, etc. She prescribed the medications and gave me my yellow fever shot. since then, I've had 2 other appointments for a Hepetitis A & B booster. I arrive at the office, both times, no wait. Consult before the shot. This is a GREAT clinic."
"

Excellent Experience

"

"I was greeted in a most welcoming fashion and explained in complete detail the recommendations as well as the products that would best protect my health on my upcoming trip to Ecuador. The consultation was thorough and the vaccinations were swiftly administered. I felt I was in very good hands and trusted the information I was provided."
"

Quick and easy

"

"I was able to get an appointment the next day to get Typhoid and Hep A for an upcoming trip to Indonesia. The nurse was knowledgeable, informative and had me in and out in 20 minutes. Overall, a great experience."
"

Vaccinations

"

"Received two vaccinations today, one booster and a yellow fever. Side effects and costs were discussed in detail. The process was pleasant and efficient. Thank you !"
"

Outstanding Service

"

"My wife and I are headed to Africa and needed our shots and Malaria meds. What great service we experienced. The nurse was fantastic, she had everything ready to go when we got there based on the itinerary we had sent ahead of our appointment. We highly recommend Passport Health."
"

Awesome Experience!

"

"My boyfriend and I are traveling abroad for the first time and were referred to Passport Health through a friend. The appointment was easy to schedule, there were friendly staff members available by phone to answer questions ahead of our appointment, and the visit itself was very informative. It was easy to get the required vaccinations and we feel much more prepared for our trip overall."
"

Best Travel Vaccination Clinic Ever

"

"I arrived for my first appointment and was given a full packet of info on the places I'd be visiting, vaccines recommended for those countries, etc. My doctor patiently talked with me and answered all my questions. She knew the answers to all my questions, worked with me and even gave me a big coupon for malaria pills."
"

The best

"

"When you make your appointment you tell them where you are traveling. They prepare a information booklet for you. During your consultation they review the information they prepared for you. Including important addresses/phone numbers for things like the U.S. Embassy. They inform you of the vaccines that are needed, and the ones that you may want to consider and why.They tell you how to handle and use any medication you have to take at home. If you are a traveler you may know all of this. I knew most of it, but then I was given specific information about 1 type of mosquito. You can always learn something new. Any and all questions I had were willing, pleasantly, and professionally answered. Even the question I had as an afterthought just before I left the office was answered. My next appointment was made before I left the office also. Everyone is extremely nice; from the receptionist to the people in the other offices."
"

Took the mystery out of travel health!

"

"There are so many different sources out there giving you different information when you're traveling abroad. I found Passport Health online and filled out the questionnaire. They confirmed my appointment the day prior and I showed up to a clean, quiet office and a smiling face. She handed me a book that had been made specifically for my trip. She went through all of my options for vaccinations and gave me the pros and cons of each. The consultation was thorough, but quick and the vaccination process was over before I knew it. In all, I was there for approximately 40 minutes and got all I needed for my trip to Africa in September. I will recommend this service to ANYONE in need of travel health services in the future!"
"

Very knowledgeable

"

"Our nurse was very knowledgeable. I feel much more prepared for our trip. All our options were laid out very clearly. We now are set for our vaccines and prepared with prescriptions to prevent Malaria and bacterial infection prevention and a Z Pac just in case we have any problems. You can't be too cautious with your health when traveling so I highly recommend this clinic."
"

So helpful!

"

"Thank you to Passport Health in Worcester! I was able to get prepared for my trip to India with less than 2 weeks before the trip. While at the clinic, I received a vaccine, malaria pills, and heavy DEET along with medicines to protect my stomach from any food or water borne illnesses while in India. I was thankful to have a clinic in Worcester not far from my home. It saved me time and money not having to drive into Boston. Staff was friendly and knowledgeable. Keep up the great work!"
On This Page:
Travel and Specialty Vaccines:
Vaccines for Travel Destinations: