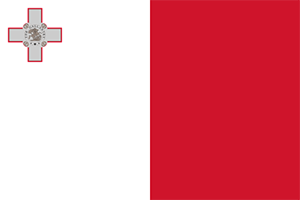 Do I Need Vaccines for Malta?
Do I Need a Visa or Passport for Malta?
What is the Climate Like in Malta?
How Safe is Malta?
Medieval Hilltop Town
What Should I Take to Malta?
U.S. Embassy in Malta
Malta is a cluster of islands located off the southern coast of Italy in the Mediterranean Sea. These islands were ruled by twelve other nations before gaining independence in 1964.
Tourists are drawn to Malta because of its year-round warm weather. The islands have wide range of activities including cultural sites and amazing beaches.
Do I Need Vaccines for Malta?
Yes, some vaccines are recommended or required for Malta. The CDC and WHO recommend the following vaccines for Malta: hepatitis A, hepatitis B, rabies, and influenza.
---
Visit our vaccinations page to learn more. Travel safely with Passport Health and schedule your appointment today by calling or book online now.
Customer Reviews
Passport Health

Travel Vaccines for Malta
Overall rating:

4.5

stars –

2

reviews
"

Very Helpful

"

"Passport Health was very helpful in identifying what vaccinations are required for my travel to Malta. The nurse reviewed my shot history and was able to tell me which shots ere required and which shots were optional. I was very pleased with her work."
"

Detailed explanation

"

"The technician was very thorough in her explanation of the vaccines and the causes of the medical issues in Malta."
Do I Need a Visa or Passport for Malta?
A visa is not required for stays under 90 days. But, your passport must have at least six months validity for entry.
Sources: U.S. State Department and Embassy of Malta
For more information contact a Passport Health Passport and Visa specialist by calling 1-844-366-8472 or by filling out our online form.
What is the Climate Like in Malta?
Malta has a Mediterranean climate with very mild winters and warm to hot summers.
Winters in Malta see temperatures in the 60's and are rainy. The humidity can spike to more than 80 percent. Summers in Malta can reach the 90's and are dry. Sunshine is very common during the summer.
How Safe is Malta?
Crime is common in Malta. The most common acts are assault, pick-pocketing, and petty theft. Always be aware of your surroundings and never leave property unattended.
The nightclub scene in Malta can turn violent. Watch what is going on around you and don't be afraid to head back to your hotel. When visiting nightclubs in any part of Malta, always keep an eye on your drink. Criminals do drug tourists to make it easier to rob and assault them.
Medieval Hilltop Town
While Malta has many white sandy beaches, tourists tend to flock to the many historical sites. One of the most popular is the Medieval Hilltop Town of Mdina on the main island of Malta.
Mdina, which is also known as Città Vecchia and Città Notabile, is a walled hilltop city that established in the 8th century BC. The medieval city would later become Mdina in the 11th century AD. Mdina's well-preserved architecture is a sight to behold.
What Should I Take to Malta?
Here are some essential items to consider bringing on your trip to Malta:
Sunscreen


A bathing suit


Scuba or water gear
U.S. Embassy in Malta
All Americans visiting Malta should register online with the U.S. Department of State before departure. This will inform the office of your travel plans within the country and will allow them to reach out in the case of an emergency or evacuation.
Once in Malta, the information for the U.S. Embassy is:
U.S. Embassy Valletta
Ta' Qali National Park
Attard, ATD 4000
Phone: (356) 2561 4000
Stay safe abroad with Passport Health. Call or book online now and start traveling safely today!