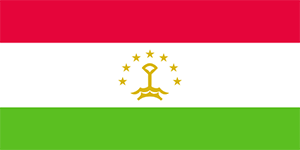 Travel Vaccines and Advice for Tajikistan
Tajikistan, is located in Central Asia, nestled between Afghanistan, Uzbekistan, Kyrgyzstan, and China.
Tajikistan was once home to many ancient societies dating back as far as the 4th millennium BCE. The area's deep historical roots and many exceptional outdoor experiences draw in tourists from all over the world.
Do I Need Vaccines for Tajikistan?
Yes, some vaccines are recommended or required for Tajikistan. The CDC and WHO recommend the following vaccinations for Tajikistan: hepatitis A, hepatitis B, typhoid, rabies, meningitis, polio, measles, mumps and rubella (MMR), Tdap (tetanus, diphtheria and pertussis), chickenpox, shingles, pneumonia and influenza.
COVID-19 vaccination is recommended for travel to all regions, both foreign and domestic. Check with your local Passport Health clinic if immunization is offered in your area.
See the bullets below to learn more about some of these key immunizations:
See the tables below for more information:
Recommended Travel Vaccinations for Tajikistan

VACCINE
HOW DISEASE SPREADS
DETAILS

COVID-19
Airborne & Direct Contact
Recommended for all unvaccinated individuals who qualify for vaccination
Hepatitis A
Food & Water
Recommended for most travelers
Hepatitis B
Blood & Body Fluids
Accelerated schedule available
Typhoid
Food & Water
Shot lasts 2 years. Oral vaccine lasts 5 years, must be able to swallow pills. Oral doses must be kept in refrigerator.
Rabies
Saliva of Infected Animals
High risk country. Vaccine recommended for long-term travelers and those who may come in contact with animals.
Routine Vaccinations for Tajikistan

VACCINE
HOW DISEASE SPREADS
DETAILS

Measles Mumps Rubella (MMR)
Various Vectors
Given to anyone unvaccinated and/or born after 1957. One time adult booster recommended.
TDAP (Tetanus, Diphtheria & Pertussis)
Wounds & Airborne
Only one adult booster of pertussis required.
Chickenpox
Direct Contact & Airborne
Given to those unvaccinated that did not have chickenpox.
Shingles
Direct Contact
Vaccine can still be given if you have had shingles.
Pneumonia
Airborne
Two vaccines given seperately. All 65+ or immunocompromised should receive both.
Influenza
Airborne
Vaccine components change annually.
Meningitis
Airborne & Direct Contact
Given to anyone unvaccinated or at an increased risk, especially students.
Polio
Food & Water
Considered a routine vaccination for most travel itineraries. Single adult booster recommended.
Malaria may be a threat depending on your itinerary. Antimalarials may be recommended for Tajikistan. Consult with a travel health specialist before your trip.
See our vaccinations page to learn more about these infections and vaccines. Ready to protect yourself? Book your travel health appointment today by calling or schedule online now.
Customer Reviews
Passport Health – Travel Vaccines for Tajikistan

Overall rating: 5 stars – 2 reviews

"

Preparing for Tajikistan

"

"As we prepare for a trip to Tajikistan, my visit to Passport Health seemed routine, but the questions, the information and the video made me very aware of the hazards I might encounter. Thank you for the sobering reminder."

"

One Stop Travel Health

"

"The nurse was efficient in her recommendations for travel to Tajikistan. All vaccines were completed in less than 30 min."

Do I Need a Visa for Tajikistan?

A visa is required for Tajikistan. Visas are issued for up to 45 days. A registration stamp may also be required depending on your reason for travel.

Sources: Embassy of Tajikistan and U.S. State Department

Non-tourist visas require special coordination with the Tajik Ministry of Foreign Affairs. Be sure to start your process long before your trip as the agency me ask for supporting documents.

For more information, see our Tajikistan visa page. Or contact a Passport Health Passport and Visa specialist by calling 1-844-366-8472 or by filling out our online form.

What is the Climate Like is Tajikistan?

Tajikistan has three different climate zones.

The western lowlands are cool with temperatures hovering in the 60's year-round.

The region near the Pamir mountains experiences dry summers and moderate temperatures.

The mountainous region experiences a mix of humidity and snow. Temperatures are cooler throughout the year.

Summers in Tajikistan can be hot with temperatures in the 100's. Dust storms occur regularly, especially at lower altitudes.

How Safe is Tajikistan?

Crime is prevalent in Dushanbe but violent crimes are rare. The most common form of crime reported is sexaul harrassment of women walking alone. Violent crimes like muggings, armed robberies, and pickpocketing do occur.

You can take several different precautions to reduce your chances of being targeted. Travel in pairs or groups, day or night. When you're traveling at night, walk on well-lit walkways. Stay vigilant and always be aware of your surroundings.

Terrorist attacks and demonstrations have occurred in this country in recent years. Violent attacks are typically criminal-on-criminal or criminals targeting security services. Even though civilians are typically not the intended target some do fall victim.

Demonstrations can be unpredictable and turn violent quickly. So, it's best to avoid them.

Ride Down Pamir Highway

Avoid an Embarrassing Stop

Construction started on the Pamir Highway in 1931. Soviet military engineers spent three years building the road. It bends and winds around key parts of Tajikistan.

This road was originally built to transport supplies for Soviet troops. Now, visitors can drive along this road for the stunning views.

What Should I Take to Tajikistan?

For your trip to Tajikistan, you'll want to take the following items.

Bug Spray – Though the risk is low, malaria is present in Tajikistan. Insect repellent is a necessary part of protection.
Reliable Bag – During your trip to Tajikistan, you need to have your passport on your person at all times. To ensure that it is safe at all times, you'll need to have a shoulder bag that cannot be easily stolen. Use one with a zipper so you reduce your risk of being pick-pocketed.
First-Aid Kit – Tajikistan's healthcare system is not adequate for all situations. Take any medical supplies you'd need for injuries common to the activities you'll be partaking in.

U.S. Embassy in Tajikistan

If you find yourself in need of help while traveling in Tajikistan, there is a U.S. embassy in the capital city of Dushanbe.

U.S. Embassy Dushanbe
109-A, Ismoili Somoni Avenue (Zarafshon district)
Dushanbe, Tajikistan 734019
Phone: +992 (37) 229 20 00
Fax: +992 (37) 229 20 50, 236 04 30

Ready to start your next journey? Call us at or book online now!

On This Page:
Do I Need Vaccines for Tajikistan?
Do I Need a Visa for Tajikistan?
What is the Climate Like is Tajikistan?
How Safe is Tajikistan?
Ride Down Pamir Highway
What Should I Take to Tajikistan?
U.S. Embassy in Tajikistan