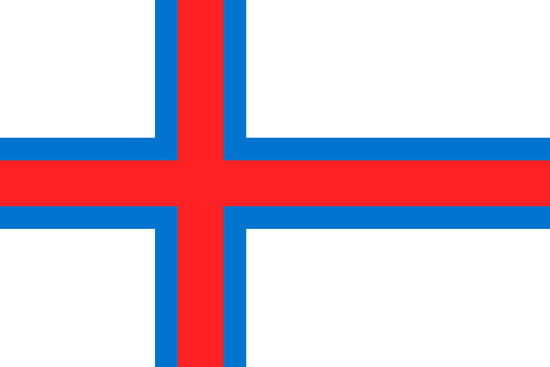 Travel Vaccines and Advice for the Faroe Islands
The Faroe Islands are an autonomous country under the Kingdom of Denmark. They are located about halfway from Norway and Iceland. They contain 18 main islands that span a total of 541 square miles.
The Faroe Islands are known for their distinct geography of large, rocky seaside cliffs and rocky terrain. Most of the coasts in the Faroe Islands are cliffs.
The population is quite small, just over 50,000. About 12,000 of that population living in the capital city of Torshavn.
The main language of the Faroe Islands is Faroese, though Dutch is also spoken.
The largest cities and towns in the Faroe Islands are Torshavn, Klaksvík, and Runavik.
Do I Need Vaccines for Faroe Islands?
Yes, some vaccines are recommended or required for Faroe Islands. The CDC and WHO recommend the following vaccinations for Faroe Islands: hepatitis A, hepatitis B, rabies, meningitis, polio, measles, mumps and rubella (MMR), Tdap (tetanus, diphtheria and pertussis), chickenpox, shingles, pneumonia and influenza.
COVID-19 vaccination is recommended for travel to all regions, both foreign and domestic. Check with your local Passport Health clinic if immunization is offered in your area.
See the bullets below to learn more about some of these key immunizations:
See the tables below for more information:
Recommended Travel Vaccinations for Faroe Islands

VACCINE
HOW DISEASE SPREADS
DETAILS

COVID-19
Airborne & Direct Contact
Recommended for all unvaccinated individuals who qualify for vaccination
Hepatitis A
Food & Water
Recommended for most travelers
Hepatitis B
Blood & Body Fluids
Accelerated schedule available
Rabies
Saliva of Infected Animals
High risk country. Vaccine recommended for long-term travelers and those who may come in contact with animals.
Routine Vaccinations for Faroe Islands

VACCINE
HOW DISEASE SPREADS
DETAILS

Measles Mumps Rubella (MMR)
Various Vectors
Given to anyone unvaccinated and/or born after 1957. One time adult booster recommended.
TDAP (Tetanus, Diphtheria & Pertussis)
Wounds & Airborne
Only one adult booster of pertussis required.
Chickenpox
Direct Contact & Airborne
Given to those unvaccinated that did not have chickenpox.
Shingles
Direct Contact
Vaccine can still be given if you have had shingles.
Pneumonia
Airborne
Two vaccines given separately. All 65+ or immunocompromised should receive both.
Influenza
Airborne
Vaccine components change annually.
Meningitis
Airborne & Direct Contact
Given to anyone unvaccinated or at an increased risk, especially students.
Polio
Food & Water
Considered a routine vaccination for most travel itineraries. Single adult booster recommended.
To find out more about these vaccines, see our vaccinations page. Ready to travel safely? Book your appointment either call or start booking online now.
Do I Need a Visa or Passport for the Faroe Islands?
Travel visas are not required to travel to the Faroe Islands if you plan to stay under 90 days.
All passports must be valid for six months beyond the intended travel dates and have two pages free four the stamp in your passport.
Faroe Islands Entry Requirements

Do I Need A…
For My Trip to Faroe Islands?

Passport
Tourist Visa
Business Visa
Vaccinations
Sources: Embassy of Denmark and U.S. State Department
What Is the Climate Like in the Faroe Islands?
The Faroe Islands are a popular tourist destination located in the North Atlantic. The climate in the Faroe Islands is subpolar oceanic, which means that the weather can be unpredictable and changeable throughout the year.
The capital city of Tórshavn, as well as other popular destinations like Saksun, Gjógv, and Mykines, all have cool temperatures and frequent rainfall. Visitors to the Faroe Islands should be prepared for cool temperatures, rain, and the possibility of fog at any time of year. It is a good idea to bring warm and waterproof clothing, as well as sturdy walking shoes, to make the most of your trip.
How Safe Are the Faroe Islands?
If you are planning to travel to the Faroe Islands, there are some things you can do to stay safe. Check the weather forecast before heading out, because it can change fast. Bring appropriate clothing for rain, wind, and cold temperatures. When hiking, stay on designated paths and trails to avoid walking on unstable ground or near the edges of cliffs.
Respect the local wildlife and their habitats, especially rare bird species. Be cautious when driving because the roads can be narrow and winding with limited visibility due to fog or rain. Learn about local customs and etiquette to avoid offending anyone unintentionally.
Always have emergency contacts on hand, including the local emergency services number, your embassy's contact information, and any relevant medical information. By following these tips, you can help ensure a safe and enjoyable trip to the Faroe Islands.
Hiking in the Faroe Islands
Avoid an Embarrassing Stop
The Faroe Islands' breathtaking landscape makes for a hiker's paradise.
There are hiking trails all over the Faroe Islands, with most of the paths being old village paths. When they were used as village paths, the paths were marked by cairns (or piles of stones). Most of these cairns still remain today, marking your hiking path for you.
If you decide to go hiking in the Faroe Islands always make sure to practice safety first. Try not to hike alone, but if you do, make sure someone knows where you are going. Be aware of the weather and don't go out if the weather looks treacherous. Lastly, don't get too close to the large ocean cliffs, especially if they are wet and slippery.
What Should I Take To The Faroe Islands?
Here are some essential items to consider for your trip to the Faroe Islands:
A windbreaker is recommended. It can be extremely windy, so you need to bring a windbreaker jacket during any time of year. You should also find one that is rainproof.
Due to the wind, a hat, scarf and gloves you are great to include.
If you're planning on hiking while in the Faroe Islands, bring proper hiking boots.
The air can get dry in the Faroe Islands, bring moisturizer.
U.S. Embassy in the Faroe Islands
All Americans visiting the Faroe Islands should register online with the U.S. Department of State before departure. This will inform the office of your travel plans within the country and will allow them to reach out in the case of an emergency or evacuation.
There is no U.S. embassy in the Faroe Islands, but it is served by the embassy in Copenhagen.
U.S. Embassy Copenhagen
Dag Hammarskjölds Allé 24
2100 København Ø
Phone: (45) 33 41 71 00
Fax: (45) 3538-9616
If you have any questions about traveling to Faroe Islands or are wondering what shots you may need for your trip, schedule an appointment with your local Passport Health travel medicine clinic. Call us at or book online now and protect yourself today.
Customer Reviews
Passport Health – Travel Vaccines for the Faroe Islands