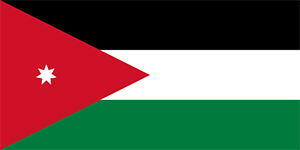 Travel Vaccines and Advice for Jordan
Jordan, located in the Middle-East, is known for its ancient ruins, nature preserves and seaside resorts. The country is home to more than 7 million people and offers many different and fascinating destinations to explore. These include the capital, Amman, and the Dead Sea.
Do I Need Vaccines for Jordan?
Yes, some vaccines are recommended or required for Jordan. The CDC and WHO recommend the following vaccinations for Jordan: hepatitis A, hepatitis B, typhoid, yellow fever, rabies, anthrax, meningitis, polio, measles, mumps and rubella (MMR), Tdap (tetanus, diphtheria and pertussis), chickenpox, shingles, pneumonia and influenza.
COVID-19 vaccination is recommended for travel to all regions, both foreign and domestic. Check with your local Passport Health clinic if immunization is offered in your area.
See the bullets below to learn more about some of these key immunizations:
See the tables below for more information:
Recommended Travel Vaccinations for Jordan

VACCINE
HOW DISEASE SPREADS
DETAILS

COVID-19
Airborne & Direct Contact
Recommended for all unvaccinated individuals who qualify for vaccination
Hepatitis A
Food & Water
Recommended for most travelers
Hepatitis B
Blood & Body Fluids
Accelerated schedule available
Typhoid
Food & Water
Shot lasts 2 years. Oral vaccine lasts 5 years, must be able to swallow pills. Oral doses must be kept in refrigerator.
Yellow Fever
Mosquito
Required if traveling from a country with risk of yellow fever transmission.
Rabies
Saliva of Infected Animals
High risk country. Vaccine recommended for long-term travelers and those who may come in contact with animals.
Anthrax
Animals & Biological Agents
Vaccination may be recommended or required for U.S. government employees or contractors.
Polio
Food & Water
Required for some itineraries, especially if staying over 4 weeks. Recommended for some travelers to the region. Single adult booster recommended.
Routine Vaccinations for Jordan

VACCINE
HOW DISEASE SPREADS
DETAILS

Measles Mumps Rubella (MMR)
Various Vectors
Given to anyone unvaccinated and/or born after 1957. One time adult booster recommended.
TDAP (Tetanus, Diphtheria & Pertussis)
Wounds & Airborne
Only one adult booster of pertussis required.
Chickenpox
Direct Contact & Airborne
Given to those unvaccinated that did not have chickenpox.
Shingles
Direct Contact
Vaccine can still be given if you have had shingles.
Pneumonia
Airborne
Two vaccines given separately. All 65+ or immunocompromised should receive both.
Influenza
Airborne
Vaccine components change annually.
Meningitis
Airborne & Direct Contact
Given to anyone unvaccinated or at an increased risk, especially students.
Visit our vaccinations page to learn more. Travel safely with Passport Health and schedule your appointment today by calling or book online now.
MERS in the Arabian Peninsula
Middle East Respiratory Syndrome is present in middle eastern countries including Jordan. There is little information on how people become infected. But, there is increasing correlation in human contact with camels. Symptoms of MERS includes fever, cough, and shortness of breath.
Travelers should take the following precautions to prevent MERS:
Wash hands often and thoroughly.
Avoid touching your eyes, ears, and mouth.
Avoid close contact with those who are ill, especially if they could have MERS.
Do I Need a Visa to Enter Jordan?
A passport and visa are required for entry to Jordan. Travelers must have at least six months validity left on their passport.
Jordan Entry Requirements

Do I Need A…
For My Trip to Jordan?

Passport
Tourist Visa
Business Visa
Vaccinations
Sources: Embassy of Jordan and U.S. State Department
Visas can be obtained on arrival. But, it is best to make sure you have yours taken care of ahead of time.
How Is the Climate in Jordan?
Jordan is a country with many famous tourist spots. The weather in these places is different depending on the season.
In Petra, the ancient city, it's best to visit in spring or autumn because it's not too hot or too cold. Wadi Rum is a desert with very hot summers and cold winters, so spring and autumn are the best times to go.
Amman, the capital city, has hot summers and cool winters with rain. It's nice to visit in spring or autumn when the weather is mild. The Dead Sea area has a desert climate too, with really hot summers and mild winters. Going in spring or autumn is the most comfortable.
To find out the current weather in Jordan, use a weather app or website.
How Safe Is Jordan?
Jordan has a high threat of terrorism from indigenous and transnational groups. Both have planned and executed attacks in recent years. It is imperative tourists remain aware of their surroundings. Terrorists may target places like shopping malls, night clubs, resorts and transportation stops. If you notice any suspicious persons or objects, report it immediately.
U.S. citizens also tend to encounter a lot of petty crimes as well such as pick-pockets and purse-snatchers. To avoid being a victim of such crimes, remain vigilant and on guard. Keep your belongings secured in either a backpack or another bag which you have a firm hold on.
Wadi Rum
Avoid an Embarrassing Stop
Wadi Rum, also called the Valley of the Moon, is a beautiful desert in Jordan. Tourists visit Wadi Rum for its amazing scenery, unique rock formations, and to learn about the local Bedouin people. When you visit Wadi Rum, you can do many fun activities.
You can ride a camel through the desert or take a jeep tour to see ancient rock drawings and natural arches. You can also go hiking on different trails or try rock climbing on the tall cliffs. If you like looking at the stars, Wadi Rum is a great place to see the night sky. You can stay at a Bedouin camp and watch the stars with little light pollution.
Another exciting activity is taking a hot air balloon ride to see the desert from high up in the sky. Wadi Rum is also a good place for taking photos, especially during sunrise and sunset when the light makes everything look magical. Even though it's a desert, you can see many birds like eagles and sandgrouse flying around. Wadi Rum has something for everyone, and it's a fantastic place to visit in Jordan.
What Should I Pack for Jordan?
Deciding what to take on a trip can be tricky. For Jordan, be sure you have these items in your bag:
Sunscreen to protect against the strong UV rays in Jordan, use it even if you are walking around in the city.
Clothing which covers the legs and shoulders. Jordan is a Muslim country and bare legs or shoulders can be seen as offensive. They should also be light so you do not overheat.
Sturdy shoes such as hiking boots- the desert is tough on shoes which are made from cloth.
Hand sanitizer helps prevent spreading diseases such as cholera or travelers' diarrhea.
U.S. Embassy in Jordan
Enroll in STEP, the Smart Traveler Enrollment Program, to learn more about safety when traveling abroad. The service may also be used to receive messages about security issues and make it easier to be located in a state of emergency.
U.S. Embassy Amman
Abdoun, Al-Umawyeen St.
Amman – Jordan
Phone: 962-6-590-6000
Remember, the services they offer can change, so it's good to contact the U.S. embassy in Jordan for the latest information. Their contact details can be found on the U.S. Department of State's website.
Ready to start your next journey? Call us at or book online now!
Customer Reviews
Passport Health – Travel Vaccines for Jordan

Overall rating: 5 stars – 6 reviews

"

great experience

"

"Professional nurses, knowledgeable, easy to make appointments. I highly recommend them. I used for my trip to Jordan and continued with shots that were a series. I am very pleased with their service."

"

Easy, informative & Thorough!!

"

"Easy to make appt. The nurse was extremely knowledgeable and thorough . Discussed my PassportHealth experience with doctors who have gone on medical mission to Jordan for years and all were impressed. The information that was covered and the process of helping patients make informed healthcare and lifestyle (what to drink, bring, etc.) decisions was considered to be top quality!"

"

Very Thorough

"

"I felt completely educated about the options for vaccinations and precautions to take on my trip to Jordan. The booklet, and the information about the consulate, etc…was very thorough. The nurse was very professional and made me feel confident about my trip."

"

Great For Last Minute Vaccinations

"

"I completely forgot about my vaccinations when planning a trip to Jordan. My primary doctor didn't know anything about traveling to other countries and that made me nervous also. I found passport health on google.com. They got me in the next day and started me on my vaccinations. They educated me about each vaccinations and the risks of getting it or skipping it. What an awesome place!"

"

Excellent Resource for Overseas Travel

"

"The nurse was very knowledgeable and helpful. There was a computer problem this morning, but she was very efficient and took care of my needs for an upcoming trip to Jordan. I an thankful for her service and assistance."

"

Really great experience

"

"I feel completely educated about what to expect from my vaccines, trip, and experience in Jordan. Thank you :)"

On This Page:
Do I Need Vaccines to Enter Jordan?
MERS in the Arabian Peninsula
Do I Need a Visa to Enter Jordan?
How Is the Climate in Jordan?
How Safe Is Jordan?
Wadi Rum
What Should I Pack for Jordan?
U.S. Embassy in Jordan