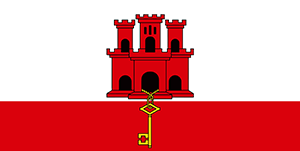 Travel Vaccines and Advice for Gibraltar
Gibraltar has beautiful rocks and is a great place to experience Britishness at the tip of Spain. Travelers can experience fish and chip shops, unique 1970's seaside hotels, and so much more. Nature lovers can explore the Upper Rock Nature Preserve and St. Michael's Cave.
There are so many activities travelers can do in Gibraltar. You can take a day trip to Malaga and Seville. You can go dolphin watching, go shopping, see the Rock of Gibraltar, and take a tour of the rock.
Whether you're into nature, food or other activities, you'll find everything you need to enjoy your time in Gibraltar.
Do I Need Vaccines for Gibraltar?
Yes, some vaccines are recommended or required for Gibraltar. The CDC and WHO recommend the following vaccinations for Gibraltar: hepatitis A, hepatitis B, rabies, meningitis, polio, measles, mumps and rubella (MMR), Tdap (tetanus, diphtheria and pertussis), chickenpox, shingles, pneumonia and influenza.
COVID-19 vaccination is recommended for travel to all regions, both foreign and domestic. Check with your local Passport Health clinic if immunization is offered in your area.
See the bullets below to learn more about some of these key immunizations:
See the tables below for more information:
Recommended Travel Vaccinations for Gibraltar

VACCINE
HOW DISEASE SPREADS
DETAILS

COVID-19
Airborne & Direct Contact
Recommended for all unvaccinated individuals who qualify for vaccination
Hepatitis A
Food & Water
Recommended for most travelers
Hepatitis B
Blood & Body Fluids
Recommended for travelers
to most regions.
Rabies
Saliva of Infected Animals
Vaccine recommended for long-term travelers and those who may come in contact with animals.
Routine Vaccinations for Gibraltar

VACCINE
HOW DISEASE SPREADS
DETAILS

Measles Mumps Rubella (MMR)
Various Vectors
Given to anyone unvaccinated and/or born after 1957. One time adult booster recommended.
TDAP (Tetanus, Diphtheria & Pertussis)
Wounds & Airborne
Only one adult booster of pertussis required.
Chickenpox
Direct Contact & Airborne
Given to those unvaccinated that did not have chickenpox.
Shingles
Direct Contact
Vaccine can still be given if you have had shingles.
Pneumonia
Airborne
Two vaccines given separately. All 65+ or immunocompromised should receive both.
Influenza
Airborne
Vaccine components change annually.
Meningitis
Airborne & Direct Contact
Given to anyone unvaccinated or at an increased risk, especially students.
Polio
Food & Water
Considered a routine vaccination for most travel itineraries. Single adult booster recommended.
As a developed region, Gibraltar has few other health concerns. Be sure your routine vaccinations are up-to-date before your trip. A travelers' diarrhea kit is recommended for travelers throughout the world.
See our vaccinations page to learn more about these infections and vaccines. Ready to protect yourself? Book your travel health appointment today by calling or schedule online now.
Do I Need a Visa for Gibraltar?
A visa is not required for stays in Gibraltar less than 90 days. Passports must be valid at the time of entry and for the duration of stay.
Gibraltar Entry Requirements

Do I Need A…
For My Trip to Gibraltar?

Passport
Tourist Visa
Business Visa
Vaccinations
Sources: Embassy of Gibraltar and U.S. State Department
What Is the Climate like in Gibraltar?
Gibraltar has a Mediterranean climate with mild winters and warm summers. In the summer months, temperatures can reach highs around 85. In winter, temperatures average around 60 during the day and 50 at night.
In Gibraltar's popular tourist destinations, Main Street has similar weather to the rest of the city. The Rock of Gibraltar can be cooler with more wind at the top. Catalan Bay is a small village on the eastern side of the Rock and has temperatures in the 80's during the day. Europa Point, the southernmost point of Gibraltar, is usually cooler due to the sea breeze.
It's important to check the weather forecast before traveling to any destination to be prepared.
How Safe Is Gibraltar?
Gibraltar is a generally safe place to visit, but it's still important to be careful. Always be aware of your surroundings, especially in dark or empty places.
Keep your valuables safe and avoid carrying too much money or expensive items. If you need to take a taxi, make sure it's a licensed one with a blue color and a taxi sign on the roof. Always follow traffic rules and wear your seat belt while driving or riding in a car.
Gibraltar has a hot climate, so be sure to drink plenty of water and protect yourself from the sun. Remember to respect local customs and laws, as they may be different from what you're used to.
By following these simple tips, you can have a safe and enjoyable trip to Gibraltar.
The Rock of Gibraltar
Avoid an Embarrassing Stop
The Rock of Gibraltar is a popular place for tourists to visit because it is a unique and beautiful natural feature.
Tourists can take a cable car to the top and see amazing views of the surrounding area. The Rock is home to monkeys, which are the only wild monkeys in Europe. Visitors can learn about the monkeys and see them up close.
The Rock has a long history, and visitors can explore tunnels, forts, and other sites to learn about it. There is also a nature reserve where visitors can learn about plants and animals.
For people who like adventure, there are opportunities for hiking, rock climbing, and exploring caves. The Rock of Gibraltar is a special place that has something for everyone.
What Should I Take to Gibraltar?
When packing for a trip to Gibraltar, it's important to remember to bring a few key items.
Make sure to bring your passport or other travel documents. You'll also want to pack comfortable walking shoes, as there are many hills and steps to climb.
The weather in Gibraltar is warm and sunny, it's a good idea to bring light clothing like t-shirts, shorts, and dresses. It can also be windy and sometimes rainy, so don't forget to pack a windbreaker or rain jacket.
To capture all the beautiful sights, don't forget your camera! Make sure to bring a power adapter if you're coming from a country that uses a different type of plug.
If you plan on visiting the beaches, remember to pack your swimwear.
Bring both cash and a credit card, as some shops and restaurants may accept different types of currency. If you take any medications, be sure to bring them along with the prescription.
U.S. Embassy in Gibraltar
The United States does not have an embassy in Gibraltar. As a territory of the United Kingdom, Gibraltar's consular needs are served by the U.S. embassy in London. The embassy in helps American travelers with things like helping in emergencies, and providing information about local laws and regulations.
U.S. Embassy London
33 Nine Elms Lane
London, SW11 7US
United Kingdom
Telephone: +(44)(20) 7499-9000
Fax: +(44) (20) 7891-3845
In case of a lost or stolen passport, contact the embassy immediately. Due to its location and embassy situation, additional planning or trip changes may be required in this situation.
Stay safe abroad with Passport Health. Call or book online now and start traveling safely today!
Customer Reviews
Passport Health – Travel Vaccines for Gibraltar