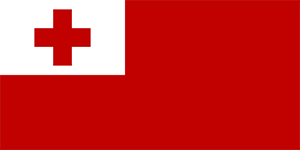 Travel Vaccines and Advice for Tonga
Tonga is a sovereign state that contains 169 islands where 36 of those islands are inhabited. Fiji, Wallis, and Futuna surround this Polynesian sovereign state. Samoa, Niue, Kermadec, New Caledonia, and Vanuatu also surround it.
Tonga has amazing mountainsides and beautiful untouched beaches that will draw travelers in. Its cultural is all around you. You'll enjoy relaxing in their resorts, snorkeling, diving, yachting, and kayaking. You will also be able to explore Tonga's hiking trails and coastlines.
There are many sites to see in Tonga. If you're interested in the history and architecture of Tonga, St. Joseph's Cathedral is good place to start. The Talamahu Market gives the opportunity to taste Tonga's foods and see local artwork. The adventurer in you will love exploring Mariner and Swallow's caves.
There's so much to see and do in Tonga.
Do I Need Vaccines for Tonga?
Yes, some vaccines are recommended or required for Tonga. The CDC and WHO recommend the following vaccinations for Tonga: hepatitis A, hepatitis B, typhoid, meningitis, polio, measles, mumps and rubella (MMR), Tdap (tetanus, diphtheria and pertussis), chickenpox, shingles, pneumonia and influenza.
COVID-19 vaccination is recommended for travel to all regions, both foreign and domestic. Check with your local Passport Health clinic if immunization is offered in your area.
See the bullets below to learn more about some of these key immunizations:
See the tables below for more information:
Recommended Travel Vaccinations for Tonga

VACCINE
HOW DISEASE SPREADS
DETAILS

COVID-19
Airborne & Direct Contact
Recommended for all unvaccinated individuals who qualify for vaccination
Hepatitis A
Food & Water
Recommended for most travelers
Hepatitis B
Blood & Body Fluids
Accelerated schedule available
Typhoid
Food & Water
Shot lasts 2 years. Oral vaccine lasts 5 years, must be able to swallow pills. Oral doses must be kept in refrigerator.
Routine Vaccinations for Tonga

VACCINE
HOW DISEASE SPREADS
DETAILS

Measles Mumps Rubella (MMR)
Various Vectors
Given to anyone unvaccinated and/or born after 1957. One time adult booster recommended.
TDAP (Tetanus, Diphtheria & Pertussis)
Wounds & Airborne
Only one adult booster of pertussis required.
Chickenpox
Direct Contact & Airborne
Given to those unvaccinated that did not have chickenpox.
Shingles
Direct Contact
Vaccine can still be given if you have had shingles.
Pneumonia
Airborne
Two vaccines given separately. All 65+ or immunocompromised should receive both.
Influenza
Airborne
Vaccine components change annually.
Meningitis
Airborne & Direct Contact
Given to anyone unvaccinated or at an increased risk, especially students.
Polio
Food & Water
Considered a routine vaccination for most travel itineraries. Single adult booster recommended.
See our vaccinations page to learn more about these infections and vaccines. Ready to protect yourself? Book your travel health appointment today by calling or schedule online now.
Do I Need a Visa or Passport for Tonga?
A passport is what you need with six months validity. A blank page is required for an entry stamp. An onward/return ticket is also required to enter and exit Tonga. You will need a visa if you plan to stay more than 30 days.
Tonga Entry Requirements

Do I Need A…
For My Trip to Tonga?

Passport
Tourist Visa
Business Visa
Vaccinations
Sources: Embassy of Tonga and U.S. State Department
What Is the Climate Like in Tonga?
Tonga is a tropical place that has warm weather and high humidity all year round. Vava'u and Tongatapu are the most popular tourist places in Tonga. In Vava'u, the weather is usually warm and sunny, with some rain between December and April. From May to November, it is the dry season, and there is little rain, and it is pleasant.
In Tongatapu, the weather is also warm and humid, with some rain from November to April. From May to October, it is the dry season, and it is cooler with little rain.
The weather in Tonga is not very different during the year, so visitors should wear comfortable clothes that are easy to move in. They should also bring rain gear in case it rains suddenly.
How Safe Is Tonga?
Security is not an issue in Tonga, but travelers should take the regular precautions to be safe. Crime is low in Tonga with some petty crime like property theft. Breaking into houses and violent assault has been associated with robbery. Sexual assault has been known to happen on public beaches. Women should be on more alert at night and should avoid going out alone or to places that are isolated. You should protect yourself and your valuables while on your trip.
The police have worked with the Women and Children Crisis Center to help abused women, girls, and boys. Churches and the Salvation Army have helped in this effort as well. Victims of sexual assault and domestic violence should contact the U.S. Embassy for assistance.
Swimming With Whales
Avoid an Embarrassing Stop
Tonga is one of the very few places people can swim with whales. Mother and baby calves are the whales people will most likely be swimming with. The operators take great care in making sure not to intrude too much on these wild animals. Operators are licensed and trained in this activity.
July through October is the perfect time to experience swimming with humpback whales. Operators determine whether it is appropriate to approach a whale before letting tourists do so. It is important to approach the whales in a calm and gentle manner.
A whale swim tour lasts approximately 4 to 6 hours. It costs $60.00 per person per hour. Four guests and one guide are allowed at a time.
What Should I Take to Tonga?
Before you travel to Tonga, there are some things you should bring on your trip.
Clothing — Casual is usually the way to dress in Tonga. But, you should wear modest clothing when you go into town like covering your shoulders. An all purpose wind/rain jacket and reef shoes are good to have if you plan to walk not only on the corals but hot sand.
Essential Items — You should bring sunscreen with 30+ SPF to protect you from the sun's rays as well as head covering. Insect repellent, water shoes and snorkeling gear are also nice to have.
Health and Safety — You want to stay healthy and safe in Tonga. Bring any prescriptions, medical supplies, and over the counter medicines you may need. You should also keep in mind supplies to prevent illness or injury as well as a first aid kit.
U.S. Embassy in Tonga
All Americans visiting Tunisia should register online with the U.S. Department of State before departure. This will inform the office of your travel plans within the country and will allow them to reach out in the case of an emergency or evacuation.
The U.S. embassy in Tonga provides services to American citizens and Tongan citizens who wish to travel to the United States. The embassy can help Americans with things like passports, emergency assistance, and legal and medical issues.
Additionally, the embassy provides travel advisories and alerts to American citizens traveling to Tonga to keep them informed of any potential security risks or other issues that may affect their travel plans.
The embassy serving Tonga is:
U.S. Embassy Suva
158 Princes Road
Tamavua, Suva, Fiji
Phone: 679 331-4466
Travelers should check the embassy's website or contact them directly for the latest information on services available.
Ready to start your next journey? Call us at or book online now!
Customer Reviews
Passport Health – Travel Vaccines for Tonga

Overall rating: 5 stars – 2 reviews

"

Worth the Time

"

"My doctor was extremely helpful in helping me decide what i needed to do shot and medication wise traveling to Tonga. My sister and I will be there for a week and she was helpful letting me know what my options were and what she recommended and was able to add personal experience in there as well. I would highly recommend for anyone traveling!"

"

Happy to Visit

"

"I was planning to go on a trip to Tonga next month and wasn't too sure what shots to get, what medication to bring along, and a lot of other questions. Had an appointment at Passport Health, where all my questions, needs and concerns were answered and taken care of. It was like one stop shopping. I'm glad I went to Passport Health before my trip."

On This Page:
Do I Need Vaccines for Tonga?
Do I Need a Visa or Passport for Tonga?
What Is the Climate like in Tonga?
How Safe Is Tonga?
Swimming With Whales
What Should I Take to Tonga?
U.S. Embassy in Tonga