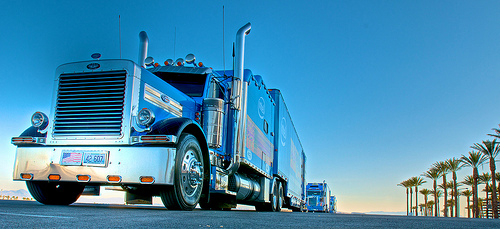 Call to schedule your appointment for a DOT Physical Exam today: 303-442-8728

Requirements of the DOT Physical / CDL Medical Exam
The United States Department of Transportation (DOT) and the Federal Motor Carrier Safety Administration (FMCSA) requires that interstate commercial motor vehicle (CMV) drivers maintain a current Medical Examiner's Certificate to drive. The physical examination confirms that you are healthy enough to safely perform the demanding job of a CMV driver and keep our Nation's roads safe.
At Passport Health Colorado our licensed Medical Examiners are all certified by the FMCSA and are listed in the FMCSA National Registry of Certified Medical Examiners (NRCME). We strictly follow the requirements of the FMCSA in the performance of DOT/CDL Physical Exams and will provide you with your Medical Examiner's Certificate upon successful completion of your DOT Physical Exam. That certificate will provide confirmation that you are physically fit to drive a commercial motor vehicle.
Passport Health's Medical Examiners will conduct a comprehensive medical exam including the required urinalysis for one price. DOT Drug Testing, while not required for the DOT Physical Exam, is available if requested.
Drug Testing and any additional testing is provided at additional cost.
To pass the DOT physical you:
Must have vision in both eyes as well as each eye individually needs to be at least 20/40, with visual improvement devices, such as glasses or contacts permitted.
Be able to distinguish color.(Specifically, red, amber and green. Color blindness is not a disqualification)
Should be able to perceive a forced whisper at a distance of at least 5 feet.
Have blood pressure lower than 160/100. Prescription medication may be used to control blood pressure.
Cannot have diabetes that requires insulin injections; diabetes controlled through a diet or oral medication is permitted. (Insulin controlled diabetics may be qualified if they possess a Federal Diabetes Waiver)
Do not use schedule 1 drugs.
Why should you come to Passport Health Colorado for your DOT Physical?
The Passport Health Colorado Difference:
Multiple convenient locations in Colorado with same day appointments available.
Quiet, professional offices with friendly staff that respect your time and privacy.
FMCSA Certified Medical Examiners.
Scheduling protocols and specially trained medical professionals that make sure there is plenty of time for you and for the complexity of the majority of the physical exams we see.
Vast experience in preventive medicine and a connection to a 240+ location nationwide network of physicians, nurse practitioners, registered nurses and other medical professionals.
Capability to understand and accurately complete the wide array of medical forms required for specialty physicals.
Ability to address the needs of a large corporation or a single individual. Our services are scalable and flexible enough to exceed your physical exam needs.
Call today to set up an appointment at one of our Colorado Front Range offices or for more information about our physical exam services:
303-442-8728