Hepatitis A, typhoid and cholera are all infections you may encounter while traveling. Our expert travel health staff will help you identify what you need most for your trip.
All Passport Health clinics in Colorado are registered yellow fever vaccination centers with the state and CDC. Call today to book your yellow fever vaccination.
We carry all immunizations available in the U.S. in-stock for your appointment. This assortment includes everything from specialty vaccines like Japanese encephalitis and rabies to routine immunizations like shingles and meningitis.
Passport Health offers a variety of additional services including specialty physicals like MOD 14 Military exams, vaccine titers, onsite services for large faith-based mission groups, corporate travel or other large groups. Immigration physical exams are required for anyone seeking an adjustment of status. When applying for a visa, green card or United States Citizenship, an immigration medical exam is required to be completed through an authorized Civil Surgeon. Passport Health's Medical Director is a U.S. Citizenship and Immigration Services (USCIS) authorized Civil Surgeon. We will perform a thorough medical review, provide you with all required immunizations and complete Form I-693 with you. Call to learn more.
Details & Directions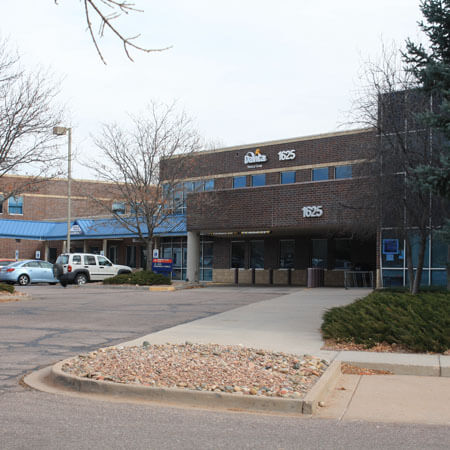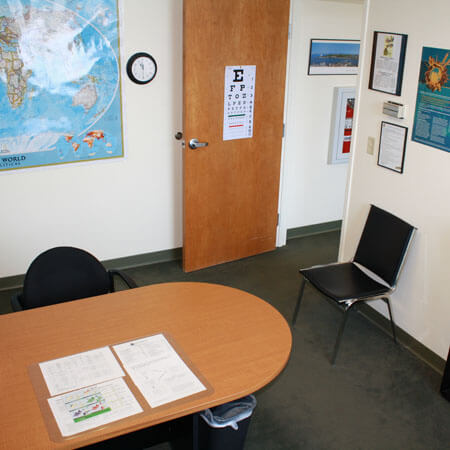 Passport Health's Colorado Springs Travel Clinic is located at Medical Center Point in the medical corridor of Colorado Springs.
Schedule an appointment today by booking online or calling .
Schedule Your Appointment Today
Customer Reviews
"

Excellent and convenient

"

"I loved the discussions and sharing of info, the clear explanations of needed vaccines as an option and the handouts with additional info for me. I feel comfortable with my prevention choices for Guatemala. Thank you! Joanie"
"

Great

"

"The service was very good and they explained everything very thoroughly. The place was clean and well maintained."
"

Knowledgeable and professional

"

"The lady who saw us was very knowledgeable and professional. She had everything ready and it seemed as though she really knew what she was doing and helped us in comfortable"
"

Informative and helpful visit

"

"Especially with Covid traveling to another country is daunting but after my visit I feel much better prepared. Especially helpful was the double checking for interactions with my medications and helping me to have a complete vaccine record."
"

Great experience.

"

"The nurse was knowledgeable and helpful. Excellent service. And she even gave me not one, but two, lollipops! (In addition to a typhoid vaccine, of course.)"
"

Great service!

"

"I can't remember the name of the woman on staff; but I found her friendly and helpful."