FLU VACCINE AT SCHOOL IN PARTNERSHIP WITH YOUR SCHOOL DISTRICT AND PASSPORT HEALTH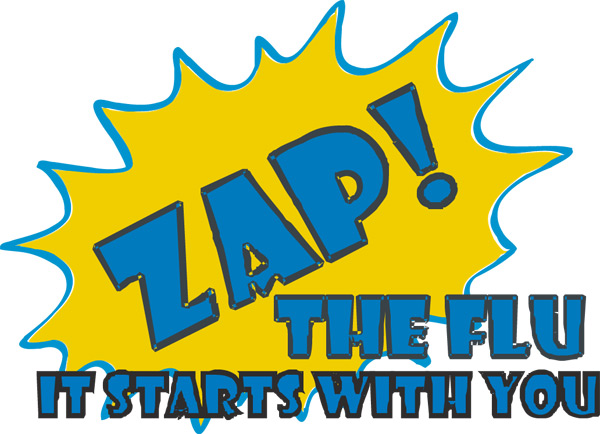 What is ZAP! the FLU?
ZAP! the FLU is a school-based flu vaccination program. It is a partnership between Passport Health, and your local school and other community partners.
Providing flu vaccinations at school is one of the best ways to protect a community from the flu, reduce illness, and reduce absenteeism. Only students with a signed consent form will receive a flu vaccine. Flu vaccines are not a requirement to attend school.
This program is provided at no cost to the student or family. The flu vaccine is filed to your health insurance plan. If the child participates in SoonerCare or is uninsured, the flu vaccine will be provided by the Vaccines for Children program funded by the CDC and administered by the State of Oklahoma. The flu vaccine is the same one that is given by your doctors office.
Participating schools will be sent ZAP! the FLU materials to help spread the word. Teachers can find additional resources such as coloring pages and lesson plans in the Downloadable Resources section towards the bottom of this page.
Consent forms will be available in both English and Spanish, and will be provided by Passport Health at the event. Parents can also download the consent form in the Downloadable Resources section on this page.
How will Vaccine Days work?
A team of nurses will set up in a space chosen by the school such as an auditorium or library.
Students and families who choose to vaccinate will receive the quadrivalent (4 strain) flu vaccine.
After receiving the vaccine, parents will be given a yellow vaccine card and a vaccine information sheet to take home.
All students will receive either the injectable flu vaccine or nasal FluMist. FluMist will be available on a limited basis for children.
---
DOWNLOADABLE RESOURCES