A disease seen throughout Africa and South America and may be required for entry to some countries.
Do you want to ensure that you and your employees are healthy all year round? Passport Health can help! Passport Health can help provide flu shots, TB testing, travel immunizations and biometric screenings for you and your employees.
Details & Directions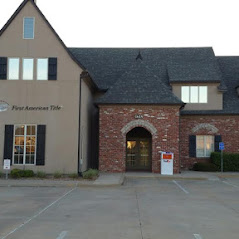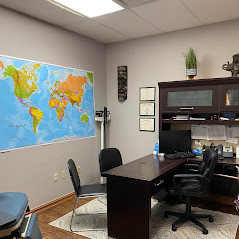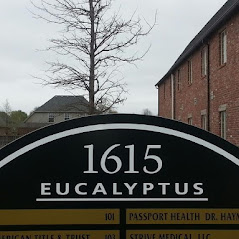 Located just off Garnett between 81st and 91st in the Berkshire Medical Plaza, Passport Health's Tulsa/Broken Arrow travel clinic is a convenient location to receive the pre-travel care you need.
Schedule an appointment today by booking online or calling .
Schedule Your Appointment Today
Meet the Team
Brandi, LPN
I live in Claremore, OK with my husband and earned my nursing degree at Northeast Technology Center. I am currently in school working towards an Associate of Applied Science in Nursing. I have been an urgent care nurse since graduating and have been a nurse at Passport Health since 2020. I love spending time with my family and being outdoors… I have a yellow Labrador retriever named Scout, who loves to play catch and be in the water. I enjoy seeing patients at Passport Health and hearing their travel plans. Our travel patients come in for vaccinations and leave feeling better educated, protected, and prepared for their travel adventures!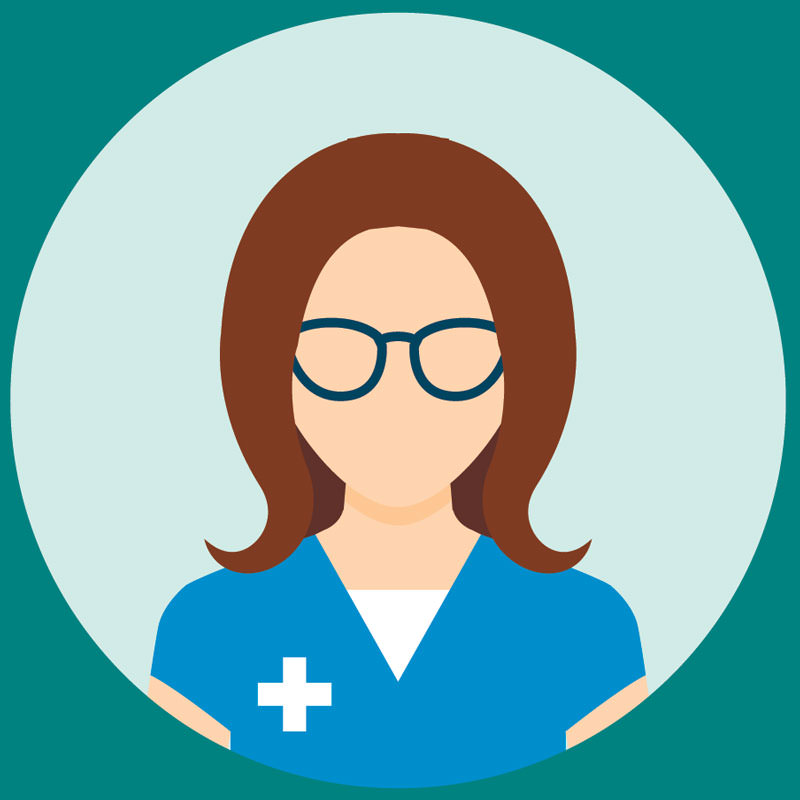 Natalie, RN
I graduated from the University of Kansas in 1987 with a Bachelor's of Science in Nursing. I worked in the Cardiac ICU and Recovery Room before taking time off to raise our four children. After joining Passport Health in January 2021 as a COVID vaccination nurse, I transitioned to the travel health nurse and have enjoyed helping patients have a safe and healthy travel experience… It is crucial to be well informed and prepared with vaccinations prior to leaving the country. We love to travel as a family and have been fortunate to take many trips; Costa Rica tops the list for all of us!
Customer Reviews
"

Super helpful

"

"Megan was extremely helpful without being pushy. Made getting a shot a pleasant experience. Sweet, competent girl. Very knowledgeable!"
"

Great Job

"

"My visit to the clinic was professional, friendly and efficient. Everyone knew what they were doing, so I felt informed and taken care of."
"

Great service

"

"My local health department suggested Passport Health and I'm glad they did. The services they offered were great and quick. I really appreciate the travel folder and the time they took to explain everything. I will refer everyone that I know to Passport Health."
"

Great place!

"

"It was super easy to make an appointment online. It was easy to get to and get in and out of as well. The staff was friendly and super helpful! I was able to get everything I needed plus more info in less than an hour."
"

Experience at Passport Health.

"

"Megan was informative, and helpful, and made sure I understood what I needed to know before I traveled to another Country."
"

Great Follow-Up Vaccination Appt

"

"Had an awesome experience getting my follow-up vaccinations. It was quick and seamless. They even worked with me to reschedule for later the same day!"
"

Great Clinic!

"

"Megan and Tracie are wonderful to work with and are always on top of things in the office. The downside to dealing with this clinic is having to book everything through their "home" office in OKC. Their staff is rude and quite frankly ignorant when it comes to their own business practices and appointments. Very disturbing. I just call the BA office direct!"
"

Great service

"

"Loved the personalized service and all the information giving. Very friendly and helpful staff."
"

Great service

"

"Felt very organized, loved that they had already researched information for me. The booklet they gave me with my name and trip on it was SOOO helpful. I was very informed and felt as if they were there to ensure I had a safe trip there and back."
"

Friendly Staff

"

"Staff was friendly and knowledgeable. Although I had a short wait past my scheduled appointment they acknowledged the wait and apologized. Information given was thorough. Immunization needed was on hand and received on site."