Hepatitis A, rabies and typhoid are all infections relatively common throughout the world. Our amazing medical staff will help you identify what you need most for your upcoming trip.
All Passport Health clinics are registered yellow fever vaccination centers with the CDC and local health department. We provide vaccination as well as yellow cards, or proof of yellow fever vaccination, which is required for entry to some countries.
Every Passport Health client receives a booklet outlining what they may need for their trip. Whether your trip involves one country or an entire continent, we provide you with the most up-to-date and relevant information.
Details & Directions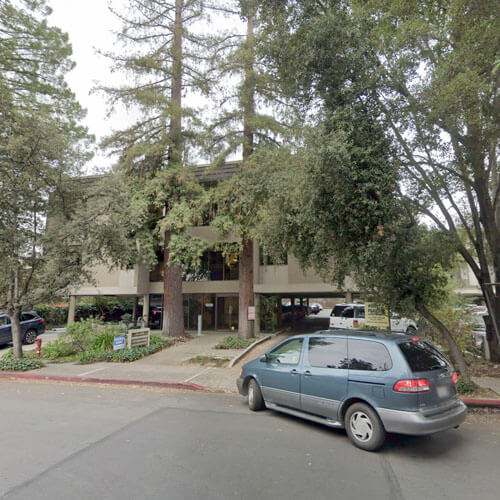 Centrally located near Menlo College, Passport Health's Menlo Park travel clinic offers key travel vaccines and medications for individuals traveling throughout the world.
Schedule an appointment today by booking online or calling .
Schedule Your Appointment Today
Customer Reviews
"

Jessica was amazing!

"

"Had a great experience. Jessica did not oversale me, which would have ruined the experience for me. She was knowledgeable and explained clearly the risks and options. A real gem of a nurse!"
"

Jessica is great!

"

"Friendly, efficient, helpful = Jessica helped me understand what my options were and then provided great medical care. The Palo Alto location was convenient and easy to find."
"

Jessica was wonderful!

"

"Jessica, was wonderful to work with and went out of her way to help us. We had to cancel the first appointment due to the flu and she worked after hours to fit my son in. She was very helpful and made the shots go very smoothly. He is a chicken when it comes to getting shots and Jessica made it a breeze!"
"

Jessica was great!

"

"The Palo Alto clinic did a great job helping us get ready for our trip."
"

Jessica is wonderful

"

"After a long, hard day (week!) at work, it was a bit daunting to think of sorting through medical information and getting vaccinations. Jessica manages to walk that great line balancing cheerful helpfulness and efficient delivery of helpful information. She made me feel very well cared for."
"

Preparation for Trip

"

"I was very happy with the thorough and high quality of service that I received in preparation for my trip to Nicaragua. My nurse was a pleasure to work with."
"

Excellent Service

"

"Great location and service! I would definitely recommend this clinic to anyone traveling out of the country."
"

Best nurse and clinic

"

"The Registered Nurse Jessica at the Palo Alto was very patience and kind in explaining everything I need for my trip to Peru. She ensures I have all the appropriate vaccinations and immunizations necessary for the trip. The shot was quick and painless. I would highly recommend Passport Health at the Palo Alto location."