Hepatitis A, typhoid and cholera are all diseases that are spread through contaminated food. As you a traveling, your risk of consuming contaminated food becomes higher. Receive the recommended vaccines for your destination before traveling.
Passport Health's travel clinic is a registered yellow fever vaccination center. This vaccine provides important protection against the mosquito-borne virus and may be required for entry to some countries.
Are you concerned that you will contract travelers' diarrhea on your trip? According to the CDC, infected food or water can make up to 70% of travelers sick. There is a chance of travelers' diarrhea no matter where the trip takes you. Vaccinate against hepatitis A and typhoid fever to ensure your safety. Diarrhea kits and treatments for travelers can also keep you safe when traveling.
Wellness programs are a key component of everyday life. Passport Health provides, onsite wellness/biometric screenings, immunizations clinics and flu clinics. Call to learn more.
Details & Directions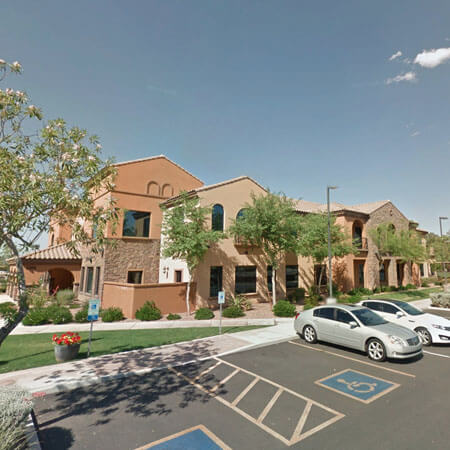 Conveniently locatd just West of Warner and Val Vista, Passport Health offers typhoid, yellow fever and other key immunizations to ensure you can travel safely.
Schedule an appointment today by booking online or calling .
Schedule Your Appointment Today
Customer Reviews
"

One location for all travel vaccines

"

"It's good location with good parking. Staff is professional and friendly"
"

Great experience

"

"The nurse I saw was very knowledgeable and able to answer my questions about travel risks and how to stay healthy. She was also very personable and a pleasure to talk to."
"

Great Customer Service

"

"Well, this was my third time I visited the Passport Health and will suggest my co-workers and family members to visit Passport Health whenever they need to."
"

Excellent service

"

"Very professional in explaining what vaccines were needed for our trip."
"

Excellent

"

"The woman helping was amazing. Very informative. Made us comfortable."
"

Best Clinic ever

"

"The nurse was absolutely wonderful to us. I don't take medicine or vaccines, but after the nursed explaining what I don't need and do need and why I went for 4 vaccines. She was so helpful."