Getting a yellow fever vaccine is crucial before traveling to regions with a risk of the disease. Yellow fever, a mosquito-borne viral illness, can be extremely dangerous. Being vaccinated safeguards you and contributes to community health.
Visiting a travel clinic knowledgeable about yellow fever, like Passport Health, is a must. We can also recommend other necessary immunizations and medications for your journey. All Passport Health clinics are authorized yellow fever vaccine centers. Each can issue a yellow card, which serves as proof of vaccination. This document is required by some countries for entry.
Passport Health offers convenience by providing all required vaccinations in a single appointment. We stocks yellow fever and other essential travel vaccines, making it a one-stop-shop for your travel health needs.
Travelers' diarrhea is a common issue for travelers, yet many people have not heard of it. Consider taking a travelers' diarrhea kit with re-hydration help, anti-diarrheal medication and more.
Passport Health offers a variety of testing options to fit your needs. Call today to book your titer, tuberculosis or other tests.
Clinics and Additional Information
Passport Health Cordova Travel Clinic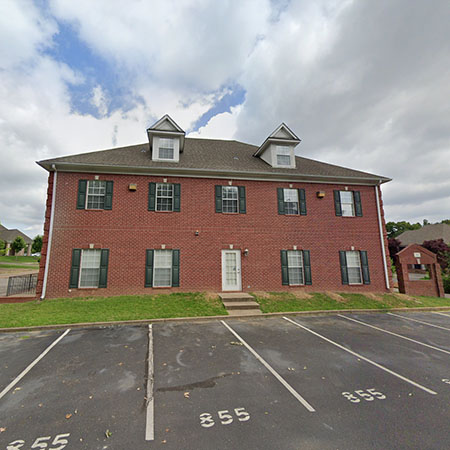 865 Willow Tree Circle Suite 110,
Cordova, TN 38018
901-681-2700
Webpage
Centrally located off Germantown Parkway, near Trinity Common, Passport Health's Cordova travel clinic offers everything from typhoid to yellow fever vaccines and more for your upcoming trip.
Schedule an appointment today by booking online or calling .
We are located on Willow Tree Circle off Germantown Parkway. Easiest access is either via Walnut Run Road (if heading south on Germantown) or Willow Tree Lane (if heading north on Germantown).
Passport Health East Memphis Travel Clinic
4515 Poplar Avenue Suite 325,
Memphis, TN 38117
901-681-2700
Webpage
Servicing the Mid South Area from Grove Park Center (near Oak Court Mall), we are fully stocked with all the travel vaccinations you may need.
Schedule an appointment today by booking online or calling .
From Memphis Country Club – Take Southern Avenue east to Highland and make a left, following Highland north to Poplar. Make a right on Poplar and continue down the avenue past Oak Court Drive. Passport Health will be on your right.
Customer Reviews
"

COVID PCR Test for Travel Review

"

"Very friendly, professional, and efficient. I would definitely recommend this Passport Health to others."
"

Very knowledgeable nurse

"

"We are heading to Thailand and we were given very thorough info about what immunizations were recommended and other very helpful tips about protections we might need while there; for example, mosquito repellents for ourselves and clothes, anti- diarrheal meds, etc."
"

Best Clinic Ever

"

"Thank you Passport Health for making my trip preparations so easy. I m excited for my bucket list African safari and now I don t have to worry about getting sick! Thank you again."
"

Excellent

"

"Service and reception are very courteous. Waiting to see how long it takes to get results"
"

Phenomenal Service

"

"The nurse was amazing! She made everything quick, concise, and literally painless! I truly felt comfortable and cared for the whole time I was there. Such a pleasant experience."
"

well done

"

"The clinic was very professional and efficient. Cheery AND practical staff."