Cholera, typhoid and Japanese encephalitis are just the start. Passport Health makes sure all recommended or required travel immunizations are in-stock and ready for your visit.
Getting a prescription for malaria prevention is easy with Passport Health, which can send it to the pharmacy of your choosing. It's also our job to help passengers avoid mosquito-borne diseases like malaria, dengue or any other mosquito-borne illness by providing repellent, sprays and travel advise.
The CDC, WHO and other organizations supply our nurses with the most up-to-date information. They can assist you in making an educated choice about what you require and when you should obtain it.
We've only scratched the surface of what's available to travelers. To ensure your safety and happiness while traveling, Passport Health offers a wide variety of travel goods. These include travelers' diarrhea kits, repellents and more!
Details & Directions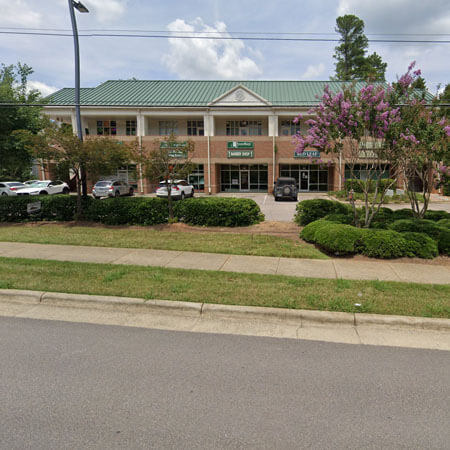 Passport Health's Cary clinic offers a variety of travel vaccines, typhoid, yellow fever and more. We are conveniently located near Kingswood Magnet Elementary School.
Please note, the Cary location is not handicap accessible. If needed, please schedule at one of our other locations.
Schedule an appointment today by booking online or calling .
Schedule Your Appointment Today
Customer Reviews
"

Great experience!

"

"The nurse was well informed, helpful and offered suggestions for improving my travel experience. This was the only place I could find that had the Yellow Fever vaccine! I recommend it highly!"
"

such great service

"

"I felt very taken care of. The health provider was very informative and clear. I understood exactly what vaccine I was getting and what to expect. Made me very comfortable and at ease"
"

Great Facility

"

"Until my doctor suggested us to visit,did not know something like this even existed. Staff was very cordial and professional. The type of Service that is offered is wonderful for travelers and anyone else."
"

Quick and easy!

"

"It went so quick for our covid 19 test! The nurse who helped us was very friendly!"
"

Efficient and Effective

"

"The staff were very efficient and gave me the information and treatment I required. I was in and out in less than 30 minutes having completed two consultations."
"

Representative was efficient, professional and knowledgeable with an excellent disposition.

"

"See above. It could not have been any better. In fact I am planning to give your information to travel agency friend and others who travel frequently. Thank you."