Cholera, hepatitis A and yellow fever are some of the most common travel vaccines; they aren't all recommended for the same destination. While hepatitis A is a worldwide disease, Japanese encephalitis is more common in rural Asia and the western Pacific. Ask a Passport Health team member about which vaccines are appropriate for you.
A yellow fever vaccination is available at every Passport Health travel clinic. Make sure you're protected from mosquito-borne diseases before you travel. In some countries, documentation of immunization is required for entry.
Travelers' diarrhea, or Deli Belly, is a concern for many people. Food and water illness affects up to 70% of travelers. Regardless of where you're going, you're at risk for one of these gastrointestinal illnesses. Consider getting hepatitis A and typhoid vaccines. Keeping yourself healthy while traveling is possible with the aid of travelers' diarrhea kits and diarrhea cures (and with minimal bathroom breaks).
Details & Directions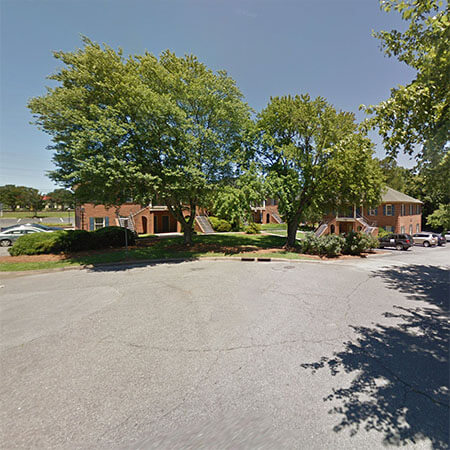 Located just southeast of Stratford Rd, Passport Health in Winston-Salem can supply all of your travel vaccination needs.
Schedule an appointment today by booking online or calling .
Schedule Your Appointment Today
Customer Reviews
"

Awesome Clinic

"

"I was early to my appointment and was taken back early. The RN was very knowledgeable and informative of everything I'd need for my trip. I thought it was convenient that they had supplies I needed instead of having to go out to get them and they had prices comparable to Amazon."
"

Friendly Staff

"

"Staff was very friendly, informative, and the process for a COVID test was quick and painless."
"

Best nurse ever

"

"I got Covid PCR test for my travel and my nurse(sorry don't know name) was very kind and friendly. She was best nurse."
"

Great Service!

"

"The clinic gave us complete information and we felt very well educated in preparation for our trip."
"

Always a Pleasure

"

"The process was simple, the appointment went smoothly, and we were out in less than 20 minutes."
"

Great experience

"

"Service was quick and easy. Staff reviewed my information with me and answered all of my questions. Would definitely recommend!"