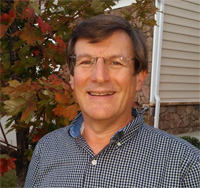 Dr. David A. Katz
Dr. Katz was born in Brooklyn NY and grew up in Southern New Jersey. He graduated from University of Wisconsin, Madison and graduated from medical school at University of North Texas Health Science Center, Fort Worth, TX. Following medical school he completed his training in Michigan. His medical career continued in Canton, OH where he practiced pediatrics for more than 30 years. In 2013 he moved to the Triangle to be close to four of his seven grandchildren and began practice here.
Dr. Katz is certified in Pediatrics, Functional Medicine and Medical Hypnosis.
He is pleased to join the expert staff at Passport Health as a resource to help clients have safe trips around the world.
Kathy Buckmaster, RN
Kathy is Passport Health Triangle's Lead Clinical Nurse Manager and Trainer. She received her nursing degree in 1984 from Bellarmine College in Louisville, KY and had spent several years in the fields of Oncology, Hospice, & Home Care before joining our team at Passport Health in 2008. Some of her favorite pastimes include exploring different cultures, cooking for those she loves, gardening, camping, hiking, & sharing time with her family & pets.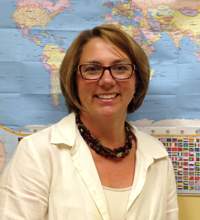 Marion McHugh, RN
Marion received her Bachelors in Nursing from the University of Michigan, Ann Arbor in 1993. She has spent the majority of her career in the Emergency Departments of Ann Arbor and Chapel Hill. She has a passion for her family and traveling around the globe. She is excited to hear of others travels and staying healthy, hence, found her service at Passport Health so rewarding.
Perri Anderson, RN
Perri received her Bachelor's Degree in Nursing from UNC— Chapel Hill in 1986. She has worked in many different fields of nursing, including Newborn Intensive Care and Home Health Nursing and Management prior to joining Passport Health in 2012. Perri is a native of North Carolina. She continues to volunteer regularly at Rex Hospital with their infant hearing screening program and throughout the community, as well as traveling and spending time with her family.
Geri McGuire, RN
Geri received her graduate degree in Nursing from Rutgers, NJ in 1991. Her experience includes Psychiatry, Hospice and Intensive Care. After living for a year and a half in Central America she relocated to Durham and joined Passport Health in 2010. She has travelled extensively and speaks Spanish.
Angela Perkins, RN
Angela joined Passport Health in May 2015. She was raised in Idaho and moved to North Carolina in 2013 with her son to pursue other opportunities in Nursing. She received her degree in nursing in 2003 and has been working in the medical field since that time. Angela specializes in pediatric nursing with experience in oncology, GYN surgeries, NICU, OB as well as general medical and surgical nursing. Angela is very busy with her teenage son who plays both football and baseball. She looks forward to traveling more in the near future and enjoys hearing travel stories from clients and making her list of areas of interest.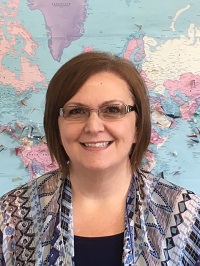 Stephanie Fuller, RN
Stephanie has over 11 years of nursing experience including acute care, internal medicine, home health and hospice care, education, and case management. She received her BSN from the University of Detroit. Stephanie recently relocated to NC to be closer to family and loves the triangle area! She is very excited to be a member of the Passport Triangle Team and helping clients prepare for their travels.
Shannon Starke RN, BSN
Shannon joined Passport Health in May 2018. She has over 16 years of nursing experience. Shannon specializes in adult critical care with experience in the emergency room, home health, and hospice care. She received her BSN from the University of North Carolina at Greensboro. Her passion is her family and faith. When Shannon is not working, she enjoys reading, journaling, church, and spending time with her family. She is excited to be a part of Passport Health and is looking forward to growing in her knowledge of travel.
Melissa Black RN
Melissa was born and raised in Raleigh, NC. She received her bachelor's degree in Nursing from UNC-Chapel Hill in 1996. She spent the majority of her career as a surgical nurse in general, OB/GYN and plastic surgery in both a hospital and private practice setting. She is excited to become a member of the Passport Health team. When she is not working she enjoys spending time with her family and friends and relaxing at her vacation home in Wrightsville Beach, NC.
Megan Maddox RN
Megan joined Passport Health in June of 2019. She received her Bachelors degree in Nursing from Binghamton University, NY in 2007. Her nursing experience includes the Emergency Department, General Medical and Surgical Nursing, Wellness Nursing, and Nurse Investigation. When she is not working, Megan stays busy with her 3 children and husband. She enjoys hearing about client's travels, and is excited to be a part of the Passport Health team.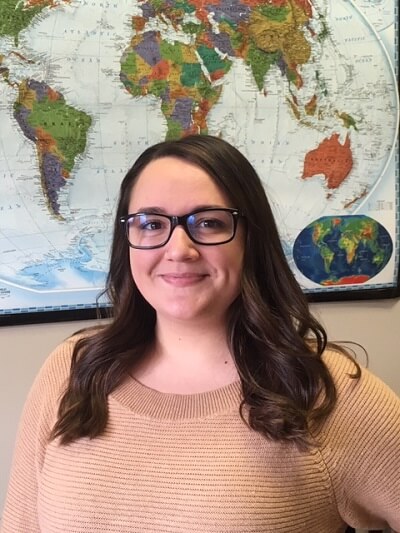 Chelsea Steffens RN
Bio coming soon.