Cholera, hepatitis A and yellow fever are some of the most common travel vaccines; they aren't all recommended for the same destination. While hepatitis A is a worldwide disease, Japanese encephalitis is more common in rural Asia and the western Pacific. Ask a Passport Health team member about which vaccines are appropriate for you.
Travelers should be aware of the dangers of diseases spread by mosquitoes, such as dengue, malaria and Zika. As part of our comprehensive mosquito defense, we offer vaccines, antimalarials and repellents. Passport Health can help you avoid contracting any of the world's worst and most widespread diseases because of mosquito bites.
Our travel health experts review your itinerary and offer you with the information you need for your trip. Because no two trips are the same, your healthcare strategy should be unique to you.
Do you want to ensure that you and your employees are healthy all year round? Passport Health can help! Passport Health can help provide flu shots, TB testing, travel immunizations and biometric screenings for you and your employees.
Details & Directions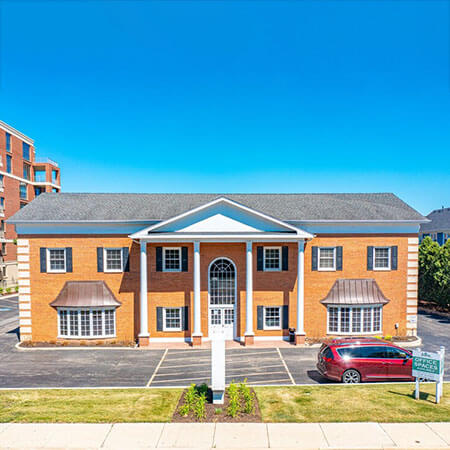 Passport Health's Naperville travel clinic is centrally located off Washington Street, near Zimmerman Stadium. We offer all the vaccines and medications you may need for your upcoming trip.
Schedule an appointment today by booking online or calling .
Customer Reviews
"

Very thorough

"

"I appreciated the time that was devoted to my appointment. I did not feel rushed and I got answers to all of my questions. Great clinic and staff!"
"

Yellow Fever Vaccination

"

"My husband and I visited the office today in order for me to receive a vaccination for yellow fever. The appointment was informative and very professional. I felt comfortable and confident that I was with a well qualified provider."
"

Excellent Nurse

"

"The nurse who handled our appointment was very informative professional and excellent at giving shots. We came in for one vaccine and left with several beneficial vaccines."
"

Very Informative

"

"Passport Health reviewed everything that I will need for my travel abroad. They thoroughly explained all of the vaccination recommendations and answered all of my questions. I will definitely go to them again."
"

Great Experience

"

"The registered nurse completed my visit thoroughly and professionally. I highly recommend using Passport Health if you are going to travel internationally."
"

Thorough and Efficient

"

"We were given detailed information and quick service. All our questions were answered."