The Chicagoland locations of Passport Health offer a team of service oriented providers who have a genuine interest in your health and safety for your travels abroad.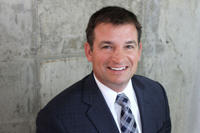 Scott M. Morcott M.D. – Medical Director
Dr. Morcott has been in Family Practice since 1999. His emphasis is in Integrative Medicine and Wellness. He has been the owner of Passport Health Chicago since 2000 and has successfully expanded to multiple locations in and around Chicago. He acquired Passport Health Wisconsin in 2010 quickly expanding there as well. His interest in travel health and vaccinations stemmed from his experience as a U.S. Navy Flight Surgeon serving extensively in the Western Pacific.
Dr. Morcott is married, enjoys playing hockey and watching his four children grow.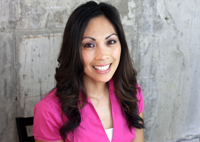 Miriam Rinaldi RN – Executive Vice President
Miriam joined the Passport Health team in 2006 after a great career in hospital nursing. Miriam completes the executive team with her great interpersonal and excellent organizational skills. Miriam excels at managing day-to-day operations. She is responsible for growth and development of Passport Health Chicago & Wisconsin. She is an exceptional clinician and manages our successful corporate onsite accounts and onsite vaccine clinics.
Miriam enjoys running. She also spends much of her spare time with her husband watching her two children swim competitively.
Corey C. McVey RN BSN – Director of Nursing
Corey joined Dr. Morcott in 2005 after spending most of his career as an Emergency Room nurse. Corey is responsible for the day to day operations in clinical excellence, and growth of Passport Health Wisconsin. Corey has great pride in his knowledgeable, personable, and service oriented staff who, despite great distance from each other, works extremely well together as a team.
Corey's other time is spent with his wife on their farm in Southern Wisconsin where they grow, make and sell artwork and organic produce. They are proud caretakers of many chickens and rabbits.
Margie A. Smith – Office Manager
Margie has been part of the Passport Health team since 2012, after 18 years as a general manager in the restaurant industry. She is responsible for administrative support to the executive team and day-to-day operations including management of our customer service team, inventory control, and accounts payable/receivable. Her lively personality and excellent customer service makes her a helpful point-of-contact for both staff and patients. Margie enjoys cooking, golfing with her husband, and spending time with her kids.
Expert Staff
Our service starts with a phone call. We have personable customer service representatives who will explain what Passport Health has to offer and work with you to schedule the next available appointment.
When you arrive at your appointment you will be taken care of by a Travel Medicine Specialist. Our Travel Medicine Specialist team consists of Registered Nurses, Nurse Practitioners, and Physician Assistants who are experts in Travel Medicine. We pride ourselves on being up to date on the current recommendations provided by the Centers for Disease Control and Prevention and the World Health Organization. Our priority during your appointment is to efficiently educate you on health and safety issues specific to your destination of travel. We will provide educational materials as well as vaccinations to help to keep you safe and healthy on and after your journey. We truly enjoy serving you!