Getting a yellow fever vaccine is important before going on a trip to places where the disease is found. Yellow fever is a sickness caused by a virus spread by mosquitoes and can be very dangerous. Getting the vaccine helps protect you and helps keep other people healthy too.
Visit a specialized travel clinic with experience in yellow fever, such as Passport Health. They can recommend other vaccines or medications required for your trip. Passport Health clinics are authorized to provide the yellow fever vaccine and issue a yellow card as evidence of vaccination. This is a requirement for entry to some countries.
Travel clinics provide the convenience of administering all needed vaccinations in one appointment. Passport Health ensures yellow fever and other key travel vaccines are readily available for your visit.
Not only are vaccinations required for entry to certain countries, but it is also important for you to get vaccinated for viruses and diseases that aren't required, but still present in the country you are traveling to. Passport Health Clinics and provide the vaccinations you need to keep yourself safe.
Passport Health provides a wide range of services to our small, medium and corporate clients. We offer wellness programs, onsite flu vaccinations and group travel vaccination options. Call to learn more.
Details & Directions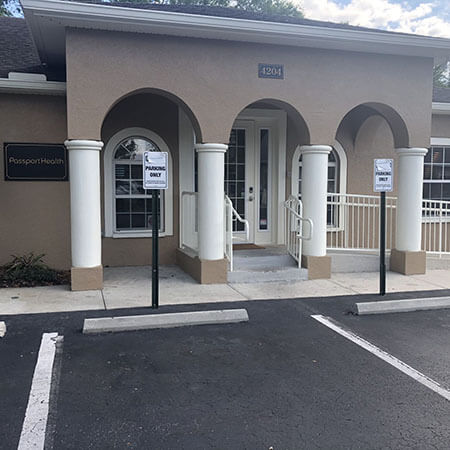 Passport Health's Tampa travel clinic is your leading provider of travel health services and immunizations. Centrally located off Linebaugh Avenue and the 587, we are ready to help you travel safely.
Schedule an appointment today by booking online or calling .
Schedule Your Appointment Today
Check Us Out On Social Media!
Customer Reviews
"

Great service

"

"Very easy and painless. Felt that the practitioner was well prepared and was able to explain everything to our satisfaction."
"

Great visit

"

"Always a pleasure to visit the friendly staff. Thank you for making my travel successful."
"

Best clinic best service you could ask for.

"

"I went to the clinic with last minute notice and was helped out perfectly. Thank you for the great customer service. You are the best."
"

Extremely helpful and considerate!

"

"The nurse was extremely accommodating and met my needs with expertise and enthusiasm. Will definitely return for future travel related appointments!"
"

Best clinic ever

"

"The information, advice and support provided by the Registered nurse was amazing. Could not want or expect anything better"
"

Excellent Customer Service

"

"Exceptional service. I totally enjoyed my visit to the clinic. The nurse is a very well prepared and knowledgeable staff."