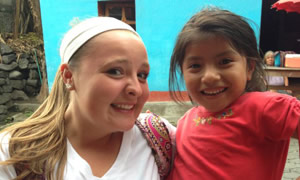 Name: Mikayla
Age: 16
Lives in: Ohio
Destination: Villa Nueva, Guatemala
Trip Date: Summer 2013
Like many Central American countries, Guatemala is a land of contrast. Great natural beauty easily yields to trash-strewn urban barrios. The threat of crime and violence can overshadow the welcoming warmth of locals. And to Mikayla, a teen traveler from Ohio, it was the striking disparity between the impoverished lifestyles of many Guatemalans and the happiness in which they seemed to live.
"What I found most interesting was how they had nothing but were still the most friendly people I had ever met," she said. "They spent their spare time just playing and having a great time with each other."
With a few months hindsight, Mikayla, whose mother is a Passport Health Travel Medicine Specialist, filled us in on her church-sponsored journey and lifelong lessons learned along the way.
Passport Health: Why Guatemala?
Mikayla: We were helping to build a roof for an add-on that locals were constructing on their orphanage. And we also built some cabinets for the local people.
Passport Health: Had you traveled abroad before?
Mikayla: I had not. This was my first time.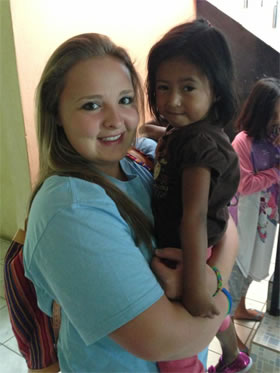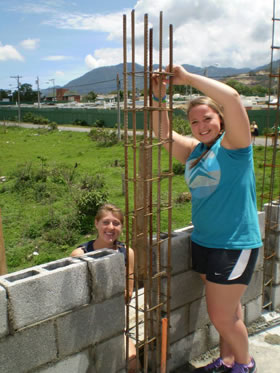 Passport Health: How did daily life of the locals differ from the life you live back in the states?
Mikayla: Oh my goodness! They wake up super early in the morning to get their chores done. They walked everywhere no matter how far they had to go. And they start cooking and preparing meals first thing in the morning.
Passport Health: Did you eat any local delicacies or interesting foods during your trip?
Mikayla: I did! They made grilled chicken. So, that wasn't much different. But I had some frijoles (beans) they had boiled and then mushed up and also tortillas they had hand made.
Passport Health: The weather is different than your hometown. Was it challenging to acclimate?
Mikayla: Yes, it was warm but it wasn't unbearable. The sun was a lot closer so we got sunburned faster than what we were used too.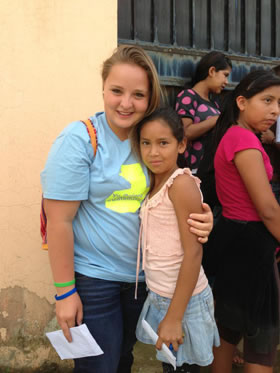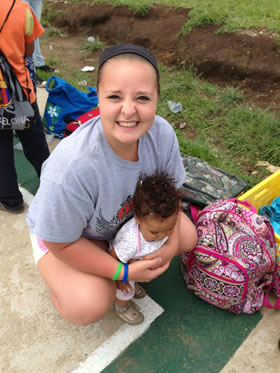 Passport Health: What about your trip was most surprising?
Mikayla: That's a tough one; I wasn't expecting it to be so dirty (trash everywhere) and animals to be wandering on the streets. They didn't have storm drains there so when it rained the dirt roads were turned into rivers of nasty dirty water.
Passport Health: Did you find any cultural similarities?
Mikayla: The only similarity there really was, was that they dressed the same as us.
Passport Health: How did your trip impact the way you view people living outside the U.S.?
Mikayla: It made me realize that there are amazing people all around the world that are so caring and just want to be treated with kindness. Those people have close to nothing but still wake up with a smile and keep living. They are the strongest people I have ever met.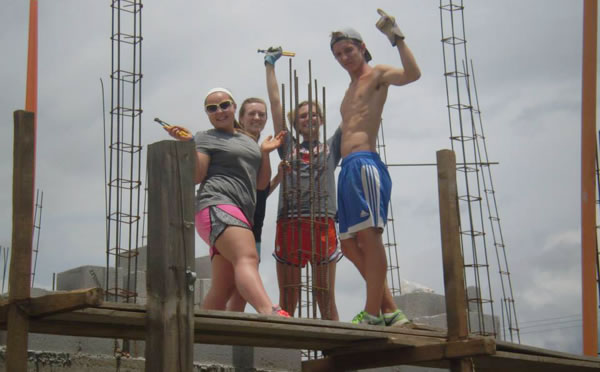 Are you planning a trip to Guatemala? Be sure you are healthy and prepared for your adventure by scheduling a visit with a travel health specialist before you go.
Sources:
https://travel.state.gov/travel/cis_pa_tw/cis/cis_1129.html
https://www.nuevoreto.org/