Come to your local Passport Health clinic today for general travel vaccines including but not limited to: rabies, hepatitis A, yellow fever and typhoid. Our staff is well-trained and reliable.
Be sure to get your yellow fever vaccination before traveling anywhere the virus is present. Yellow fever is spread by mosquitoes, can be highly dangerous. Vaccination protects you and others in the region you are visiting.
It's best to go to a special travel clinic which knows about yellow fever and carries the vaccine, like Passport Health. We can also tell you about other shots or medicines you may need for your trip. Our clinics are authorized yellow fever vaccine providers and can give you a yellow card (or proof of vaccination) that shows you got the shot. Some countries need to see this card before they let you in.
Travel clinics offer the convenience of obtaining all essential vaccinations in one appointment. Passport Health maintains a stock of yellow fever and other important travel vaccines, streamlining your travel health planning.
While traveling, up to 70% of travelers can experience some form of traveler's diarrhea. The use of preventative drugs and post-exposure therapies is advised.
Repellents, mosquito netting, diarrhea kits, and other such items may be useful to travelers. Passport Health has everything you need, no matter where you are going the world. Click or tap to see our store.
Details & Directions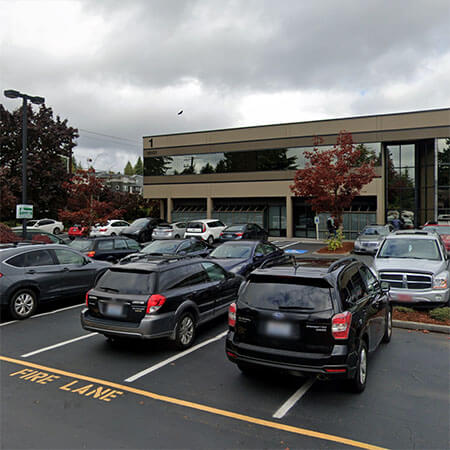 Conveniently located in Alderwood Business Campus, near the Lynnwood Convention Center, Passport Health Lynnwood Travel Clinic offers travel vaccines and advice for your upcoming travels.
Schedule an appointment today by booking online or calling .
Schedule Your Appointment Today
Customer Reviews
"

Great Experience

"

"Our nurse was amazing! Thoroughly explained everything, administered the shots (pain free) and we were on our way. Give that woman a raise!"
"

Quick and easy

"

"Clinic was able to fit us into an earlier time slot and we were in seeing the doctor within 3 minutes of arrival. Doctor quickly administered our booster shots and we were on our way. Whole process took maybe 15 to 20 minutes tops."
"

Excellent Experience

"

"From checking in to meeting with the doctor all was very professional and excellent. Very detailed and answered all questions and provided great information for my trip."
"

Had a very good visit

"

"The nurse was able to answer all of our questions and removed the fears we may have had"
"

Shots for China trip

"

"I recently received a vaccination for an upcoming trip to China. The nurse was very nice and very knowledgeable about this and other vaccinations required for this and other upcoming trips."
"

Best clinic with everything there

"

"Everything there was great from the arrival with the secretary to ending with the physical …thanks thanks thanks…"