Traveling to a malaria-infested area? You're in good hands with Passport Health. For your antimalarial prescription, we'll call it in to the pharmacy of your choice and take care of everything. In addition, we provide mosquito netting, repellents, and guidance to visitors planning to visit areas where these bothersome insects are prevalent.
Our travel healthcare experts examine your itinerary and provide you with the details you need for your journey. Since no two vacations are alike, your travel health plan should be as distinct as your itinerary.
Immigration physicals are required as part of the I-693 process for immigration. Passport Health's Mesquite travel clinic offers immigration medical exams and testing to help you complete your forms and get your paperwork filed as conveniently as possible.
Details & Directions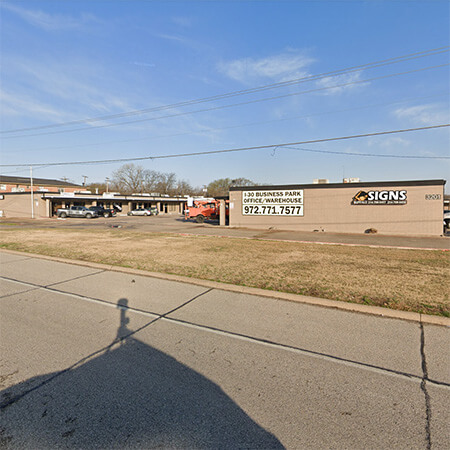 Passport Health's Mesquite Travel Vaccine and Immigration Physicals Clinic is conveniently located just South of the intersection of I-30 and 635 on the I-30 north side service road a little past Morgan Drive. We provide travel and immigration vaccines and tests and USCIS approved civil surgeons for I-693 immigration physical examinations.
Schedule an appointment today by booking online or calling .
Schedule Your Appointment Today
Customer Reviews
"

Pay for shots; Advice is free

"

"The friendly and informed advice was as reassuring as the shots. Stop in at Passport and your trip starts right there. Great staff."
"

Very helpful

"

"The nurse was very helpful. I had no idea vaccinations were so costly. There were other items that will ensure our trip goes well."
"

Awesome Service

"

"The nurse was very welcoming and even was kind enough to fill out the rest of the vaccinations on the form as well. If I was closer I would choose this location over others"
"

Great experience

"

"The nurse was fantastic! Very nice and knows her stuff. I was early for my appointment and she was ready for me anyway. Quick and easy. I think I was there less than 20 minutes."
"

Fantastic Resource!

"

"This service is amazingly convenient and thorough! Appointments are personalized and professional. Clean, quick, and friendly!"
"

A new experience.

"

"Follow up email was very specific and useful and recapped what we discussed during the meeting. I"