While traveling, up to 70% of travelers can experience some form of traveler's diarrhea. The use of preventative drugs and post-exposure therapies is advised.
Immigration physicals are required as part of the I-693 process for immigration. Passport Health's Oakcliff travel clinic offers immigration medical exams and testing to help you complete your forms and get your paperwork filed as conveniently as possible.
Details & Directions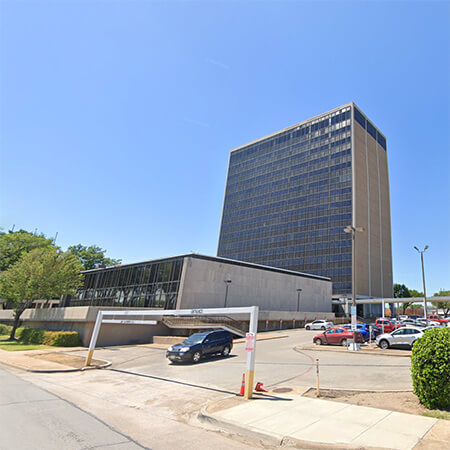 Passport Health's South Dallas Travel Vaccine and Immigration Physicals Clinic is located in Oakcliff Tower near the Dallas Zoo close to the intersection of South Beckley and I-35, 4 miles south of Downtown Dallas. We provide travel and immigration vaccines and tests and USCIS approved civil surgeons for I-693 immigration physical examinations.
Schedule an appointment today by booking online or calling .
Schedule Your Appointment Today
Customer Reviews
"

Friendly and Thorough

"

"The nurse was patient, informative and thorough. She was knowledgeable in the details needed and willing to offer options to best inform our needs."
"

AWESOME!

"

"My nurse was exceptionally knowledgeable, emphatic and professional. I had 6 shots today –and she made it a breeze. I am taking my first trip to India and she made feel at ease! Outstanding employee!"
"

Great service

"

"Nurse was excellent. Quick, organized and friendly service when we went to have our covid travel test done."
"

Efficient and friendly

"

"Clinic was efficient, everyone was friendly, and all in all it was a great experience"
"

Excellent service

"

"I had an excellent experience. The nurse/technician was efficient and knowledgeable."
"

Great travel clinic

"

"We had a great experience. The nurse was knowledgeable, thorough, and professional. Everything was explained to us clearly and all our questions answered. We were very happy and able to receive everything we needed. I highly recommend this clinic."