From Japanese encephalitis to typhoid and cholera, Passport Health offers a wide-variety of travel vaccination options. Vaccines are kept in-stock, helping you avoid making a second trip.
Yellow fever is a mosquito-borne disease common in Africa and South America that is best prevented through immunization. Yellow fever vaccination is recommended or required in some countries for entrance.
Chickenpox, measles, mumps, and hepatitis A are just some of the vaccinations recommended for all individuals of any age. Passport Health aims to make sure everyone is vaccinated against the dangerous diseases, not just those getting ready to travel.
Immigration physicals are required as part of the I-693 process for immigration. Passport Health's Lewisville travel clinic offers immigration medical exams and testing to help you complete your forms and get your paperwork filed as conveniently as possible.
Details & Directions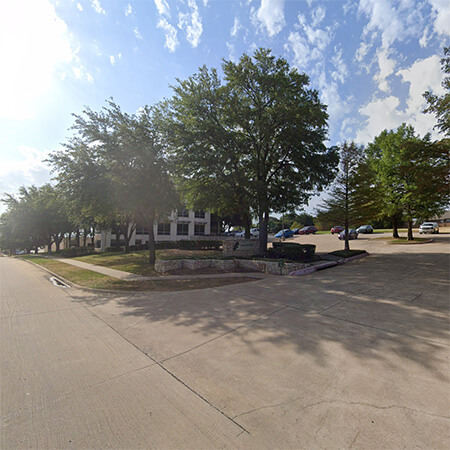 Passport Health's Lewisville Travel Vaccine and Immigration Physicals Clinic is conveniently located near the intersection of Oakbend Drive and the South Side of I-35 just west of the Vista Ridge Mall. We provide travel and immigration vaccines and tests and USCIS approved civil surgeons for I-693 immigration physical examinations.
Schedule an appointment today by booking online or calling .
Schedule Your Appointment Today
Customer Reviews
"

Polite fast service

"

"Very polite service since checking in thru the check out. Very friendly nurse."
"

Always friendly

"

"The staff at Passport health are always friendly and are extremely knowledgeable."
"

Prompt & Professional & Prepared

"

"Outstanding service with detailed background on countries I was visiting. Vaccines readily available with timely service. THANK YOU!"
"

Booster

"

"Love this place. They are very helpful and knowledgeable. With my extensive travels it creates a huge piece of mind having someone watching out for my health and safety."
"

Great experience

"

"Both front office staff and practitioner were friendly, informative and very professional"
"

Thorough and informative

"

"A wealth of information — so much more than has been provided by other international travel medical clinics I've used. I feel fully aware and ready to travel. Great job!"