Passport Health has the most popular travel vaccines on hand and ready for your journey, including protection against typhoid, cholera and hepatitis A.
A mosquito-borne disease found in South America and Africa, yellow fever is best prevented through vaccination. Some countries even require proof of yellow fever vaccination for entry.
Every trip is unique, but so is your consultation. We customize the information we provide to your needs and destination. Not everyone needs everything, we'll help you decide what's best for your specific travel and medical situation.
Immigration physicals are required as part of the I-693 process for immigration. Passport Health's Lancaster travel clinic offers immigration medical exams and testing to help you complete your forms and get your paperwork filed as conveniently as possible.
Details & Directions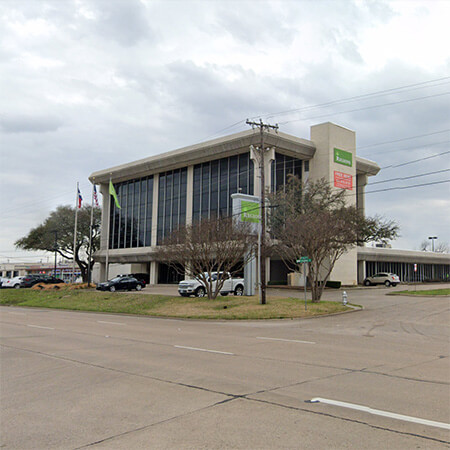 Passport Health's Lancaster Office is conveniently located in The Regions Bank building located near 342 (North Dallas Avenue) and Colonial Drive. We provide all the travel vaccines and immigration physicals at this office.
Schedule an appointment today by booking online or calling .
Schedule Your Appointment Today
Customer Reviews
"

Super Thorough

"

"They were super Thorough and helpful. They answered all of our questions and then some. We'll definitely return here for any future visa needs."
"

Excellent experience

"

"I was pretty up to date with my shots and did not think I would need anything. I found out that I did, indeed, need a couple of vaccinations that my primary care doctor did not offer. Glad I went."
"

Kind Staff

"

"The nurse was very professional but also gracious. She assured there was complete understanding and was very friendly."
"

Easy, friendly, good experience!

"

"I was able to get all the vaccines I needed on a very quick timeline for an upcoming trip. And Loretta was friendly and a delight to talk to! It made this stressful planning period more fun!"
"

Very professional.

"

"Traveled to Peru somewhat recently for a high altitude trek, so, needed some vaccinations and medications. My experience was great and the professionalism was awesome."
"

Professional, knowledgeable staff

"

"Everyone, starting with the receptionist to the nurse practitioner, was very pleasant, professional, and knowledgeable. Overall a very positive experience that makes me feel well prepared for my upcoming trip. Thank you all."